Poultry Feed Plant Cost in Russia, Feed Mill Project Plan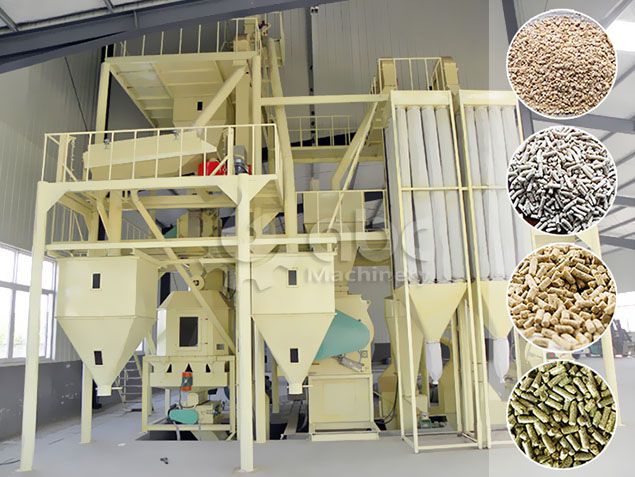 Build a Poultry Feed Plant in Russia
Feed production industry is booming in recent years in Russia, especially poultry feed manufacturing industry. Many big scale feed manufacturer in Russia has announced an expansion of feed production. Besides, the Russian government has also committed to support the development of the feed processing industry.
Here in this article, let's talk about the cost of establishing a poultry feed plant in Russia, and how to make the best feed mill business plan. We also list some feed plant project report for your reference. (Related post: Small Poultry Feed Mill Machinery for Home )
Cost Of Starting A Poultry Feed Plant In Russia
A poultry feed processing plant is, therefore, a great investment to make in Russia at the moment. However, before investing in one, it is important to note that close to 90% of Russia's poultry production is done by big commercial entities such as Cherkizovo Group. Most of these companies have their own poultry feed plants. Thus, your market is likely to be small and medium scale poultry feed manufacturer who do not have their own feed mills and who spend as much as 70% of their production costs on feeds. For maximum returns, your feed processing plant should be near such farmers and should also produce feeds that are not too costly for them to afford. (Project Report: 1 ton/h Animal Feed Production Unit)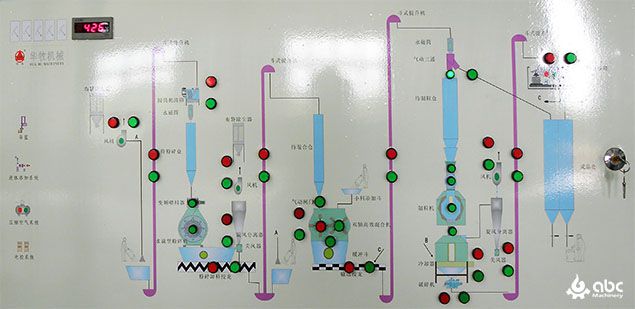 Poultry Feed Manufacturing Process Design
Contact us now for the latest price of poultry feed machinery.
ln addition, it is important that you obtain appropriate licenses for your poultry feed mill or feed processing factory. Many Russian poultry feed producers operate 'in the shadows' without any government regulations. Such kind of operation allows them to evade taxes. But it also exposes them to the risk of arbitrary government closure of their facilities and also causes them to miss generous direct government subsidies. Here is a mini poultry feed pellet production line manufactured for one of our customers. The production output is 1 ton/hour. This equipment set is very popular in farmers, individual households, and individually-owned business. Click to see more details.
On the whole poultry feed processing industry in Russia has high potential for growth thanks to growing economy, government support, and abundance of grains. Even though it is currently dominated by large players, the huge room for growth means that investing in a poultry feed plant is likely to bring handsome returns both in the short and long term.
The Russian Government's Policy Of Supporting The Local Feed Industry
Dmitry Patrushev, agriculture minister of Russia also pointed that the government plan to improve the development of the country's agricultural development which including feed processing sector. He also said that the government support will take the form of direct or indirect subsidies.
The amount of cash payments to be given out under those subsidies, though, has not yet been disclosed. The majority of them are targeted at small and medium-sized enterprises, and most of these subsidies are aimed at small and medium-sized feed manufacturing enterprises.
Great Prospects of Running a Poultry Feed Processing Plant
With around 40 million metric tonnes of animal feed produced annually, Russia is among the top ten animal feed producing countries in the world. Around half of this feed is poultry feed. This reflects popularity of poultry products such as chicken in Russia. As the country's per capita consumption of poultry has grown so has its feed industry. In 2017, for instance, poultry feed processing industry in Russia grew by 18%. This growth is among the highest in the world. (Market Research: Poultry Feed Production in India)


Poultry Feed Production in Russia
This massive growth is largely due to recent rebounding of Russia's economy. Sanctions from western countries and low oil prices significantly slowed down economic activity between 2014 and 2016. Since then, however, the economy has experienced steady recovery. As a result, many of Russia's top poultry feed producers have begun investing in new plants thus increasing production. For instance, Resource Group of Companies, one of Russia's biggest animal feed manufacturer saw a 30% increase in poultry feed production as a result of new investment in production facilities. Increased efficiency and industry consolidation are also driving this growth. This strategy is perhaps best exemplified by Resource Group of Companies buying of the massive poultry feed complex of lnzhavinskaya from Prioskolya, its local competitor, in 2017.
Opportunities and Challenges of Setup Poultry Feed Plant in Russia
Despite the recent impressive growth, the industry still faces some major challenges. One of them is poor quality of feeds. On average, the poultry feed in Russia market contains more than 70% grains. In comparison, European Union standards do not allow grain composition to go beyond 50%. Additionally, the poultry feed processing plant in Russia relies heavily on imports of important materials such as microbiological additives and very high-protein substances. (Read more about setting up poultry feed processing plant in Mexico )

Pellet Feed Plant for Making Chicken Feed Pellets
These challenges notwithstanding, poultry feed making industry in Russia remains lucrative thanks in large part to continued economic growth and increasing foreign demand of both feeds and poultry products. Increased warming across Russia has allowed the country to grow grain in huge tracts of land that were hitherto unused. As result, Russia is now one of the biggest grain producers in the world. The abundance of cheap grains that form the bulk of raw materials for poultry feed means that Russia can now produce poultry feeds that are significantly less expensive than those of their competitors in Europe, China, USA, and South America. Additionally, the government plans to increase both direct and indirect subsidies to poultry and other animal feed manufacturers. This scheme mainly targets small and medium scale feed producers and is likely to further expand the industry.
---
Whenever you want to open your own poultry feed plant and need to know more about poultry feed making machine, poultry feed mill design, and feed manufacturing process, welcome to get in touch with us!