Stamping Type Briquette Press

This stamping type (punching type) biomass briquette press is a pelleting and briquetting all-in-one (AIO) machine, belongs to the biomass compacting and densifying equipment. This all-in-one machine can make both biomass pellets and briquettes of different diameter by simply changing extrusion molding die.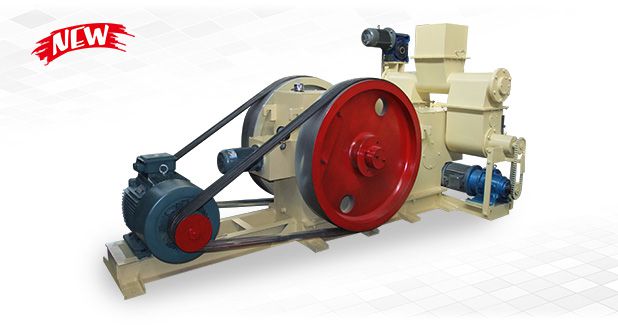 Model
GC-MBP-1000
Main parts
Briquetting machine
Conveyer
Control cabinet
Briquette Specification
Dia.:8mm, 70mm
Capacity
0.5-0.8 t/hr
Density
1000-1300kg/m3
Power of main engine
45KW
Weight
7000kg
Overall dimension
Host machine: 3.4mX2mX1.8m
Control cabinet: 1.2mX0.6mX1.2m.
Number of operator
2
Installation space
About 80㎡
Make Biomass Briquettes of Different Diameter
Stamping type pellet briquette press can be widely used for making pellets and briquettes from various biomass materials after crushing, including wood scraps, saw dust, forest residues, twigs, bark, straw, rice hulls, peanut shells, cotton pole, household garbage, bamboo powder and furfural.


Equipment Details
The finished pellets and briquettes fuel after stamping forming is a kind of promising and renewable bioenergy, which can be used in both industrial boiler and home use heating stove. Biomass pellets and briquettes is the most potential alternative of fossil energy.
Forming Die (Pore Size)
8mm
10mm
22mm
30mm
70mm
Hole Number
61
37
7
4
1
Capacity (kg)


Material is sawdust with moisture15%

950 kg
900 kg
820 kg
880 kg
1200 kg
Advantages of Stamping Type Briquette Press
Compared with the existing technology, using this briquette press can enjoy many beneficial effects.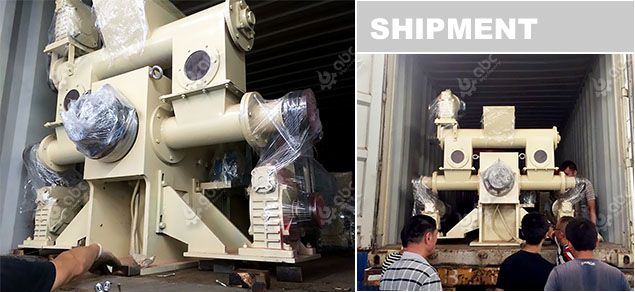 Delievery and Shipment
Convenient to disassembly and assembly.
It can help reduce the cost and production cycle, and prolong the service life: One end of the push rod is cone. The cone is inserted into the connection on the slider, which can greatly improve the positionaI accuracy of the push rod and slider. Cone also has higher strength due to large surface area. It can improve the impact of the punch load, so as to prolong the service life of the push rod. Besides, the installation structure of punch pin and punch rod adopts split type, making it easy to replace the punch at any time, reducing the use cost.
Forced feeding; increased pressure; better stamping effect.
Through the feeding of two groups of screw auger at the same time, the biomass raw materials are forced into the pellet briquette machine. The forced feeding process can be regarded as pre-pressing. Besides, the core forming die is also designed with multistage diameter and necking taper. Through repetitive compacting and extruding, the biomass raw material will become stronger and harder and eventually final briquettes and pellets will come out from discharge end. Under high speed impacting and extruding, the raw materials will be heated up rapidly. The fibre in the biomass and wood materials will start softening under high temperature, and the volume will then be highly compressed.
High punching and compacting strength, wide raw material adaptation.
The forming of biomass briquettes and pellets is affected by pressure and temperature. This punching type pelletizing and briquetting press makes the most use of the principle of crank slide block. When working, the punching speed of eccentric wheel can reach 280 beats per minute, the pressure can reach 300 tons and the temperature can reach up to 150~150℃. Thus, this pellet and briquette all-in-one press machine can process various kinds of biomass materials and ensure the briquetting effect at the same time. The strength and density of final products produced by this machine is significantly higher than other briquetting machines in the market.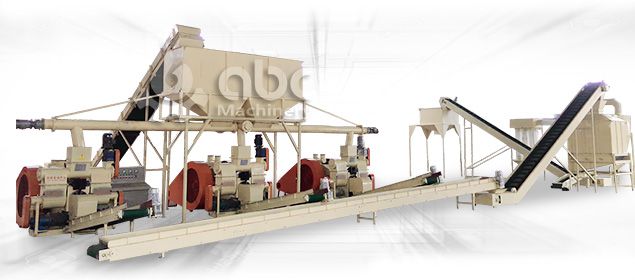 Build A Complete Briquetting Line
Why choose Our Multifunction Briquette Machine
Currently, most pellet and briquette all-in-one machines on the global market have the defects as below:
Most of them adopt cylinder shaft and cylinder hole connection type. This type of connection is not only bad for processing, but also inconvenient for installing and uninstalling. So it cannot meet the requirement of celerity disassembly and assembly. Besides, the cost is also high.
The stamping structure design is unreasonable. The deformation of plunger is large after working for a period of time. The quality of finished wood pellets and briquettes is not satisfied.
The mechanical stamping pressure is not strong enough. The density of finished products after compacting is low and easy to broken.
Our new type punching pellet briquette press overcomes the shortcomings of existing technology. It is featured of easy installation and operation, low cost, long service life, good biomass stamping effect and wide raw material adaptation.
Please send me offer for your briquette machine for 1 tph. Do You Have Other machine Of moré capacity?
Thanks for your attention on our products.
Please find our offer as email attachment, please refer it,our single machine's max capacity is 1tph,if you want more capacity, we recommend a combined machines or line to you.

Tránks for your information. Please send me offer for once líne to 2 tph.

We suggest you buy two single machine i sent you in last email for 2tph capacity, because combined machine by two briquette machines,one conveyer and one distributing hopper,but the distributing hopper's price is higher than the price of a conveyer,so two single machines with conveyer is more cost-efficient to you,please check and comment.

Please don't hesitate to email us if you have any problem.