How to Start Cattle Feed Pellet Business in India?
In India, the cattle feed industry has high growth potential as the country leads among the world countries in terms of livestock population and is expected to grow at around 4%. Cattle feed pellets are formulated with grasses, grains, pulses, silage, etc. and are an edible and abundant source of nutrition for growing cattle, adult cattle, calving cows and pregnant cattle. Therefore, setting up a cattle feed production plant in India is a profitable business!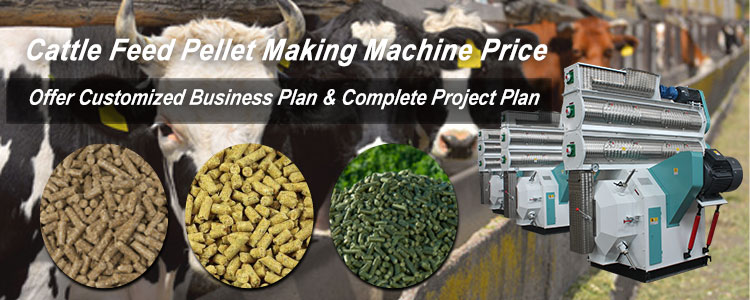 How to Start a Cattle Feed Pellet Plant Business?
ABC Machinery is a leading supplier of reliable, high quality designs and complete machinery for the compound feed industry. The company has over 20 years of experience in the design, manufacture, supply, installation, automation and commissioning of animal feed processing machinery. In addition, we also design and deliver feed storage and high-volume conveying equipment. That's why a growing number of investors are asking us for advice on how to make cattle feed pellets in their local area, as well as details on plant construction and equipment selection needed to start a cattle feed business. Click the link below to inquire and we'll have a professional answer your questions!

How to Develop a Cattle Feed Pellet Business Plan in India
The most essential step before starting to produce your own feed is to develop a business plan for your cattle feed pellet business. In this proposal, we would need to choose the best site for a cattle feed pellet plant, the required equipment and production lines to build the complete animal feed pellet project, and analyze the cattle feed market in India.
Analyzing the Cattle Feed Pellet Mill Market and Choosing the Right Location
Study the demand for cattle feed pellets throughout India, as it largely depends on the population and income of this or that region. The location of the feed pellet plant is also important for the success of the feed pellet plant business. Consult an expert as it is not wise to invest in the wrong place for your business. A cattle feed pellet mill does not require much space. (Related Post: Factory Price Cattle Feed Pellet Production Line)
An average unit requires about 1,000 square meters, half of which can be used for production area and the other half for packaging, storage and offices. If you have enough factory land to set up your livestock feed pellet production plant, that's great. However, if not, it is also a good idea to start your business in a rented place in one of the industrial areas.
Creating an Animal Feed Pellet Business Project Report
If you want to get funding from banks or other financial institutions, preparing a project report will help a lot. Such a project report should include technical analysis and financial aspects. Create a technical section that considers the plant capacity, manufacturing technology and raw materials you will use, as well as the entire organization of the production process. Clearly demonstrate your business objectives. Address the financial aspects, including fixed costs, working capital, expected sales revenue and return on investment.
Choosing Cattle Feed Pellet Mill Processing Machinery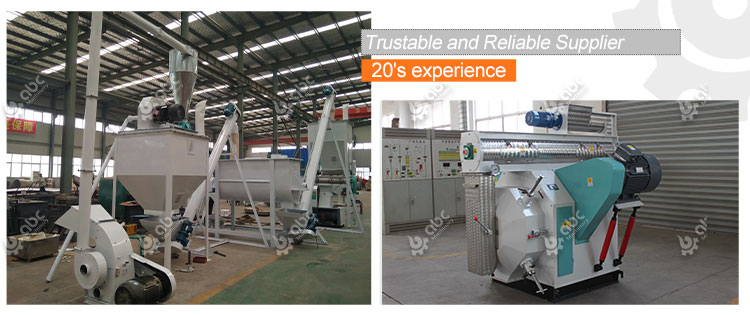 2TPH Ring Die Feed Pellet Machinery for Cattle
Cattle Feed Pellet Mill Technical Parameters
Model
Capacity (t/h)
Weight (kg)
Ring die inner diameter (mm)

Size (mm)

BPM25
1-2
250
1750× 650× 1750
800
BPM35
3-7

350
2100× 2000× 1850
2400
BPM40
4-10
400
2200× 2000×2150
2900
Conduct your own research, read reviews and select the most reliable animal feed pellet making machines.

Contact their experts to find out what types of machines you need and how to use them!

Installing Machines and Building Your Cattle Feed Pellet Production Factory
After purchasing all the necessary machinery for cattle feed pellet processing, it's time to install them and complete your cattle feed pelleting plant. Usually, the cattle feed pellet making machinery supplier will take care of the installation and commissioning of the equipment, but you should provide your own electricity, water and other utilities.
Great Potential of Cattle Feed Pellet Making Business in India
The global cattle feed pellets market is expected to be driven by the growing demand for dairy products in developing countries. Increasing demand for dairy products in Asia Pacific is expected to stimulate the global cattle feed pellets market. Moreover, dairy products are widely used in various beverage and bakery products, which indirectly intensifies the demand for cattle feed pellets. Due to rising awareness of organic animal husbandry, cattle feed sales are expected to strengthen in the future.


Cattle Feed Pellet Market in India / Investment Report
As multinational companies start eyeing the lucrative market in India, the feed industry in India will have to increase production and focus on product quality issues to capitalize on the growing demand for compound feeds. In the coming years, packaged livestock feed pellets are expected to grow at a faster rate compared to traditional livestock feed. The Indian livestock feed pellet industry is dependent on healthy growth of livestock and has huge untapped potential, with southern India having the largest share of cattle feed pellet production and consumption.
ABC Machinery designs and manufactures a comprehensive range of process equipment in accordance with the latest standards and using the latest technology. Plant design, equipment manufacturing and project management for animal feed pellets (mainly cattle feed, poultry feed, aquatic feed, feed additives) processing equipment. For more information about customized equipment, please contact us!