300 KG/H Biomass Fuel Pellet Making Production Process Shipped to South Africa
Biomass fuel pellets are made of corn stalks, rice husks, cotton firewood, peanut shells, peanut seedlings, wood chips, bamboo chips and other crop stalks as raw materials through the pressing and molding of straw pellet machine into small pellets, which are used to replace the burning of coal.
Recently, a South African customer bought a 300 kg/h small biomass fuel pellet production line for home use. His raw material is wood chips, and according to the customer's demand, he needs to crush the wood chips to sawdust and then carry out the pelletizing production process.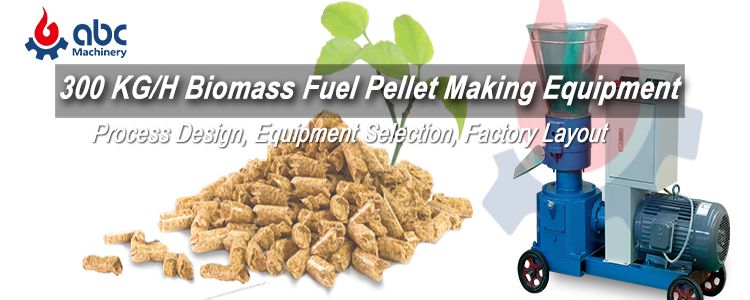 300 kg/h biomass fuel pellet making equipment in South Africa
Biomass pellet fuel is processed with hard texture and smooth appearance, and has the advantages of high calorific value, combustion resistance, not easy to coke, and less pollution. It can completely replace coal as a raw material for combustion. ABC Machinery is one of the largest distributors and suppliers of pellet mills in China. His Gemco Energy has become a manufacturer integrating R&D, production, sales and after-sales. If you are interested in the performance of the equipment or how to set up a biomass pellet mill plant, please contact us! Here, we can provide a complete service!

Delivery Picture of 300kg/h Biomass Fuel Pellet Production Line
What Is The Best Wood Pellet Fuel?
Specifications and performance indicators of biomass pellet fuel

| Apperance | Moisture | Burning rate | Thermal efficiency | Exhaust smoke blackness (Ringerman class) | Exhaust dust concentration |
| --- | --- | --- | --- | --- | --- |
| Pale yellow cylindrical 6 mm | < =8% | > =95% | >=81% | <1 | < =80mg/m3 |
Pellet fuel is a heating fuel made from compressed biomass.
The most common type is wood pellets.
As a form of wood fuel, wood pellet fuel is usually made by pressing sawdust or other waste materials from sawn wood and other wood products.
Other woody biomass energy sources.
Other woody biomass energy sources include palm kernel shells, coconut shells and whole tree removals or tops and branches left over from logging that otherwise help replenish soil nutrients.
There are also grasses that can be pelletized to form grass pellets.
Pellets are manufactured into several types and grades of fuel for use in power plants, homes and other applications in between. Pellets are very dense and can be prepared with low moisture content (less than 10%), allowing them to be burned with very high combustion efficiency.
Wood can be used as raw material for biomass pellets to be processed and made into pellets, wood needs to be crushed using a shredder if you want to use it as raw material for processing and manufacturing, but the moisture of wood chips should be considered.
How to Identify The Quality of Wood Fuel Pellets?
The size of the heating pellet is large and is expected to grow significantly.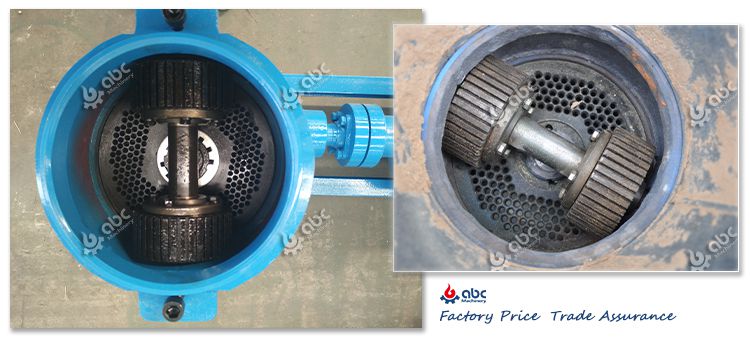 Moving Roller Detail Picture
The first requirement for the development of the pellet heating industry is that there be sufficient demand for heat, and then the economics of pellet fuel relative to alternative heat sources must be tangible, and in some locations, the lowest cost alternative to pellet fuel. However, in almost all regions, government support for the capital cost of new systems is a key component of growth.
Wood Pellet Fuel Industry Analysis
In most regions, the industrial wood pellet market is driven by policies to reduce carbon emissions and renewable energy generation. Many countries have enacted policies to support decarbonization and the use of renewable energy for power generation; others are expected to follow suit. These policies have consolidated the industrial wood pellet industry. Industrial wood pellets are a low carbon renewable fuel that can easily replace coal in large power plants.
Biomass Fuel Pellets Making Machines Working Video

As a reputable trader and supplier of biomass production equipment,
ABC Machinery
will provide you with a business plan, plant layout and process guidance.
For more details on capital costs and equipment pricing for your biomass pellet fuel production business, please do not hesitate to contact us!