ZLSP 120A Feed Machinery
Feed Machinery Parameters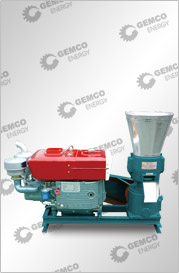 Type: ZLSP 120A
Driven by: Diesel Engine
Power: 8Hp
Output: 60-100 kg/h
Weight: 120/140 kg
Package Size: 900x500x730
Application: Widely used for making poultry, cattle, chicken, fish, forage and other kinds of animal feed pellets.
This poultry feed machinery adopts flat die design.
It is movable and convenient for DIY various kinds of feed pellets at home. The production of this small machinery is 60-100 kg per hour. Except poultry feed pellets, this ZLSP 120A feed machine can also be used in milling and making pellets for cattle, fish, chicken, pig, etc.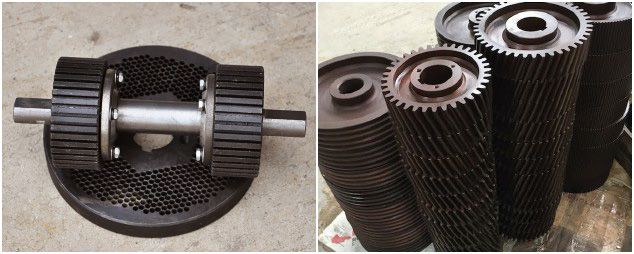 Key Parts of Poultry Feed Machinery
The size of the finished pellets is adjustable by changing pellet die. The raw material can be soybean, broomcorn, corn, wheat and other kinds of grain residues.
Make Pellets at Home or on Farm

How Poultry Feed Pellets Are Made?
Before pelleting, you should make a recipe for your poultry. Then fully mix the chosen materials. Generally, this type of small poultry feed pellet machinery is applied for homemade pellets.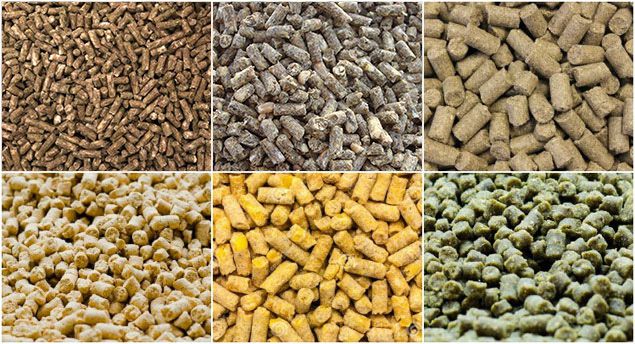 Poultry Feed Production
If you want to run a small business or factory of feed pellets, you may need to build a feed production line. A complete feed production line includes raw material crushing section, drying section, pellet feed milling section.

Features of Poultry Feed Machinery
High Productive Efficiency: GEMCO Machinery adopts advanced flexible coupling and high-precision gear driven.
High-Level Configuration: driving system is equipped with Siemens Motor, NAK oil seal and SKF ( NSK) bearing.
Reasonable Feeding System: frequency converter control feeder flow, full stainless chute, cover and feeder.
Stainless Materials: Both paddle and shaft is made of stainless steel.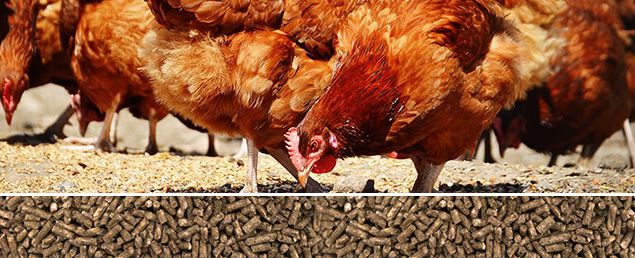 Pelleted Chicken Feed of Different Size
GEMCO is a reliable feed machinery distributor. We can supply 100% quality guarantee and comprehensive after-sales service. Feel free to send an enquiry about our machine.