Small Poultry Feed Manufacturing Machinery Price
A lot of people want to know about such a question: what's the wholesale price of small poultry feed mill machinery?
The Latest Wholesale Price of Small Poultry Feed Mill Machinery
The so-called wholesale price refers to the price of equipment taken directly from the manufacturer. ABC Machinery is a manufacturer of agricultural machinery and GEMCO is our brand name of pellet mill. All the poultry feed mill machines are delivered directly from our GEMCO factory so that you can enjoy our latest wholesale price.
Read more about how to setup a small cattle feed plant >>
Our price of feed mill machine has been slightly adjusted in 2018. Just feel free to send an inquiry to get our latest quotation list. In fact, the small poultry feed mill price is closely related to the production output. Generally speaking, the higher the yield, the higher the price. However, we will regularly launch limited number of promotional models of poultry feed making machine. So keep up to date with our website for the latest promotions. We have post and article about making grass pellets for feed and how to make lucerne pellets, click to read more about it if you are interested in getting more information!
Maybe you thought it was shrouded in mystery before using a small poultry feed mill machinery. Perhaps before buying, you feel the price of small feed mill machine is expensive. But if you choose ABC Machinery, you can enjoy real wholesale price.
Small Poultry Feed Mill Machinery for Sale
Small poultry feed mill is generally designed for home use and farm use. Most farmers are no strangers to small feed mill machines. When selecting the machine for making small scale poultry feed pellets, people would be very care about how much is it and how about the quality. But different brands of machine have different performance and capacity. You are suggested to buy from formal manufacturer or factory.
Supply Different Types of Poultry Feed Mill Machine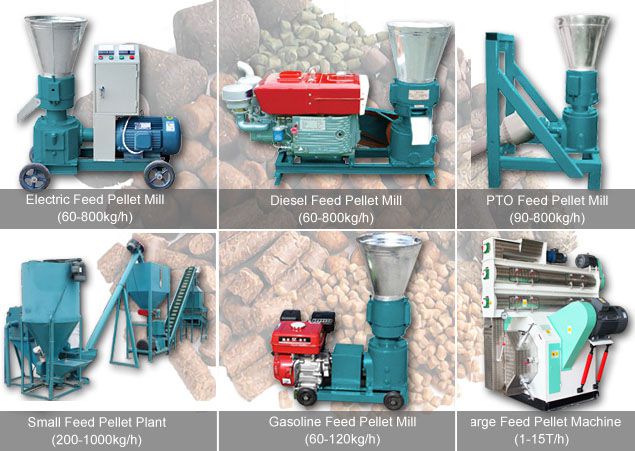 It is known that the small poultry feed mill machinery price ranges from $350 to $3000. Some even go as cheap as $200~$300. But as the saying goes, you get what you pay for. All poultry feed mill manufacturers are pricing based on equipment configuration and manufacturing cost. As the equipment configuration is directly related to the production efficiency, you are suggested to choose regular, cost-effective, quality assurance manufacturers.

Our flat die feed mill machine is suitable for making feed pellets for both poultry and livestock, including chicken, broiler, layer chicken, geese, ducks, rabbits, sheep, cattle and pigs. ABC Machinery supplied poultry feed mill machinery is featured of quality assurance and low price. If you are planning to start medium or large scale feed processing factory, you will need a complete livestock feed mill equipment. Any questions about establishing a small animal feed plant, don't hesitate to contact us for help!
Cost-effective Small Poultry Feed Mill Machine Features
It adopts belt and worm two-stage transmission, featured of stable rotation, low noise and low energy consumption. The feeding process relies on the gravity of fodder materials, not easily blocked.

The aperture and compression ratio of pellet press die is customized depending on different needs, so that to ensure the produced feed are ideal for different poultry animals.

There is no need to add any water or addictive during the feed manufacturing process, which belongs to dry in dry out process. The pellet forming rate can reaches 98%.

Small poultry feed making machine is very suitable for small farmers. The compressed animal feed pellets can be kept for more than half a year without deterioration.
Our small animal feed mill belongs to a multi-purpose feed processing equipment. Just by simply change the pellet press die, you can make feed pellets for cattle, sheep, pig, chicken, duck, goose, bird and even pigeon. Pelleted feed can improve the food intake and avoid fussy eating.