2TPH MINI Wood Pellet Production Line Set Up in Australia
Wood pellets are one of the most important clean fuels in Asia, Europe and other regions. It has become a popular business to establish your wood pellet plant project in Eurasia or export wood pellets to the world. As a leading wood pellet making equipment manufacturer, ABC Machinery has a complete analysis of the global wood pellet processing industry, and we have an extensive product catalog to meet the needs of different customers for the wood pellet processing business. Feel free to contact us for more examples of wood pellet mills, and we promise the best price!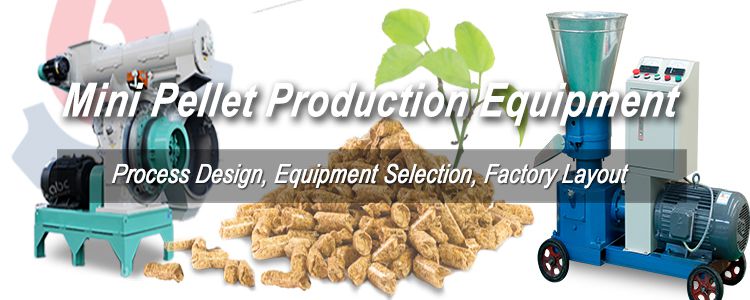 Buy 2TPH Mini wood pellet producing Plant Ordered by Australia Customer
2TPH MINI wood pellet producing PLANT SETUP IN Australia
Recently, a customer from Australia bought a mini wood pellet production plant for his wood pellet production business. But now he wants to build his own wood pellet production line to produce wood pellets for sale.(Read More: Die-turned Small Pellet Mill Vs Roller-turned Biomass Pellet Mill)

Indicators for Wood Pellets

| Combustion value | Thermal efficiency | Diameter (mm) | Exhaust smoke blackness (Ringerman level) | Exhaust dust concentration | Moisture |
| --- | --- | --- | --- | --- | --- |
| >=99% | >=87% | 6-12 | <1 | <=80mg/m³ | 8% |
According to his requirement and the investment cost of wood pellet plant, we recommend him to buy our new small size sawdust pellet making plant, which is made of mixture of softwood and hardwood sawdust, the plant mainly includes crushing, drying, mixing, pelletizing, cooling and packing, it includes jumbo bag and small bag. The small bag machine is used for 15 kg per bag and the bulk bag machine is used for 1 ton, which can meet the demand of different weight of pellets in the market.
Photos of the 2tph MINI Wood Pellet Producing Plant Project IN Australia
The complete unit of this wood pellet making machine was carefully checked by our factory engineers before it was shipped to Australia.

The Advantages of Mini Wood Pellet Making Machine


The Production Process of Wood Pellets
Streamline modular design, the whole processing process is automated.
The main components of the machine are made of patented alloy materials that meet export standards, which guarantee the production efficiency and also take into account the long-term stability of the wood pellet making machine

without spending too much on maintenance

.
The wood pellet making machine is designed with low power, high efficiency, simple operation, low cost and easy maintenance, which is very suitable for novice entrepreneurs.
The pellet machinery involved in this wood pellet making machine is the patented equipment of ABC Machinery. The machinery has not only gained the trust of domestic users, but also broken through the barrier that domestic machinery could not enter the European and American markets due to low technology level.
The moisture content spectrum of the raw material is flexibly kept at a higher level, about 13% to 15%, compared to the German and American equipment. As a result, the investment and cost in the drying process will be well reduced.
Video of 2tph wood pellet producing equipment IN Australia
If you have an idea to buy our small wood pellet machine, please contact us, we offer you the best service!