Setting Up a Poultry Feed Production Plant in India
If you are planning to establish a poultry feed production plant and start your feed processing business in India, you have to know about the Indian feed market and also have a clear understanding of how to develop a customized business plan for your feed factory, so that to make the BEST project plan with low investment and low production cost. Here in this page, ABC Machinery will guide you step by step.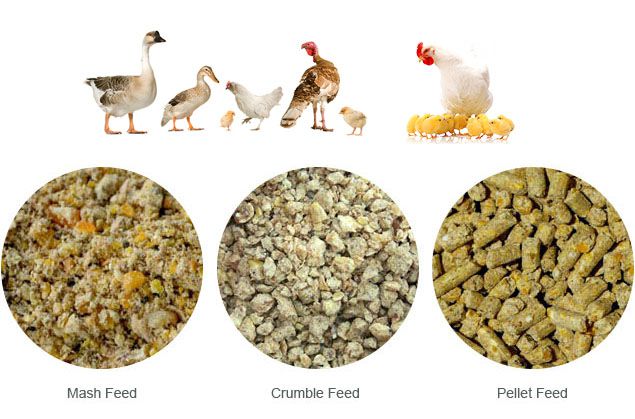 Poultry products like egg and meat contribute to a significant percent the food that is on high demand globally. In the meat segment, poultry meat is currently the fastest growing in the world following the need for white meat over the red meat. The need for poultry products means an increase of poultry farming and hence propelling the growth of the poultry feed production industry.
India is among the leading countries in the world in poultry feed production, and the trend show steady increase in production.
The demand for poultry feed in India today stand at 58 percent of the total animals feed in market which translate to approximately 22 million tonnes.
Cost Of Setting Up A Poultry Feed Production Plant In India
The cost of starting a poultry feed production factory is closely related to:
Production Output
Degree of Automation
Project Plan
Factory Layout Design
Process Flow Design
Included Poultry Feed Machinery, etc.
Here is some references for you: For establishing a 1 ton/hour small mash feed or pellet feed production line, the cost is about $14000 ~$15000. For establishing a 2-3 ton/h complete poultry feed production plant which can make both mash feed and pelleted feed, the equipment price and construction cost is about $65000. (HOT Sale Product: Mini Animal Feed Plant )
Hot Sale Equipment for Small to Medium Poultry Feed Production
First of all, let's see a mini feed production unit for making pelleted poultry feed. The capacity of this unit ranges from 1 ton/h to 2 ton/h. It is a complete feed production line including crushing, mixing, pelletizing and packaging / bagging. It is the best choice for self-employees to start their own feed manufacturing business.
If you are planning to start a commercial medium sized poultry feed mill with production output around 10 ton/h, you can take the following project for reference. It is designed with ring die feed pellet machine and automatic batching system, so that to ensure high efficiency and low production cost. All our projects are designed according to our clients' specific needs and requirements, so just feel free to contact us and get a tailor-made feed processing business plan and exact equipment price and construction cost.
Don't take the reference cost seriously, since all our project plan is customized based on our clients' specific situation and budget. Just tell us your needs and requirements, we believe that we can offer the BEST solution to satisfy you!
Open A Poultry Feed Production Plant In India
It is clear that the poultry feed production industry is one sector that a person can venture into and take advantage of the available opportunity and start a small scale feed manufacturing business.
The first thing that a person may require most is the capital cost which would also include working capital like raw materials, labor, transportation, and daily expenses. A person may need additional cash to cater for the marketing and distribution of the manufactured feed. It is also essential for a person to acquire the relevant knowledge about the manufacturing of poultry feed from an institution like Central Avian Research Institute, Region Feed Analytical Laboratory Government of India Campus among others. (Related Post: Nutrition Tips For Compound Poultry Feed)
Feed plant pelleting video display
Tips For Running Poultry Feed Processing Business
Location of the poultry feed production plant is very vital, and the best position should be near the supply of raw materials and also close to the consumers. One should also carry a good market analysis to ascertain the competition and what is driving the demands of the feed. It is also vital to know and meet all the legal requirements and ensure the business is registered as required by the relevant authority. India poultry feed industry is heading to better days and any opportunity that a person may be worth getting started.
Poultry Feed Demand in India Market
In India, poultry farming combined both traditional feed and packed or manufactured feeds however the preference is on packed feeds due to its nutrition value. The prediction of the market growth of poultry feed shows that the packaged feed would grow at a higher rate than the traditional feed although both types of feed show tremendous growth.
Layer Chicken Feed Production Vs Broiler Feed Production
The study further indicates that the demand for broiler feeds is higher in India as compared to layers feed with state like Haryana accounting to the highest needs for broilers feed. However the demand of layers feed is still higher than the production clearly creating an opportunity for further growth and investment in this sector. (Related Products: Small Poultry Feed Pellet Mill )
The poultry feed production industry in India is the fastest growing, and changes are occurring as technology and demands change. More investors and businessmen are joining the market, and the competition is increasing among the significant manufacturer of poultry feed. Increase in competition among the players in this sector bring about new technology and improve the quality of the forage produced. The incumbent's businessman is also taking available opportunity to expand and bring more innovation in the market to enhance their competitiveness. Since the demand for more poultry is still growing as well, the need for more feed is high, and therefore there is still more areas yet to be exploited in the poultry feed processing industry in India.
I am interested in the chicken feed production line and plan to set up a poultry feed pellet production plant in my village. What is the water consumption of a 2-3 ton/hour chicken feed line? Please give me some suggestions.
In addition to steam, there is basically no water consumption. The pellets only need to be steam-conditioned and do not need to add water. For powders, some can be added according to the material conditions to prevent dust from spilling, but the moisture of the finished product should not exceed 13%. If you want to know more equipment options or prices, please keep in touch with us,and we will have professional business personnel to provide a business plan for your chicken feed processing plant.
In the chicken feed production line, is the crusher under the cooler?
Yes, chicken feed is generally equipped with a grinder, which can be used as chicken feed, otherwise it can only be made into chicken feed.