Making Profits from Fish Feed Processing Business
When starting a fish feed manufacturing business or setting up a fish feed processing plant, you should develop a complete business plan to make a customized feed plant layout design. Before investing in a fish feed pellet production project, there are a few questions that investors should consider.
1. Why invest in a fish feed pellet production plant and what is the market potential for the project?

2. What is the cost of building a fish feed pellet plant?

3. How do you produce high-quality aquafeed pellets?


Huge Investment Potential for Fish Feed Production Business
ABC Machinery is a professional manufacturer and supplier of aquatic fish feed pellet production equipment, please feel free to contact us for more information!

Six Points for Making a Fish Feed Pellet Production Business Plan
Feed varieties should focus on innovation
Fish feed processing has become a relatively mature industry, the scale of small businesses is difficult to meet the needs of large breeding enterprises, investors need to do more research on feed varieties, especially domestic pet feed is becoming increasingly popular, and the production of the pellet feed, puffed feed is a profitable investment.
Carefully select the geographical location
In places with developed transportation, feed processing plants have the convenience of transportation and markets, it is easier to do well than in remote rural areas.
Careful selection of raw materials
Raw materials are an easily overlooked problem, it is directly related to the cost of product quality and ultimate profit, so be sure to implement a good source of supply of raw materials.
Pay attention to the input of technology
The fish feed processing process is an element that must be carefully considered. It is best to have a basic knowledge of nutrition to ensure this.
Fish feed pellet machines, plants, warehouses, transportation tools, etc., need to be reasonably arranged to invest the money.
The establishment of multiple sales channels
Through network publicity, advertising effect and other methods to open the fish feed pellet products sales market.
Key Equipment for Establishing Fish Feed Pellet Production Business
Here are the key fish feed manufacturing processes and equipment you should be most concerned about. Buy cost-effective fish feed pellet mills, make plant designs for commercial fish feed pellet plants, and set up a low-investment fish feed pellet processing business. (Related Project: 40Ton/h Industrial Fish Feed Pellet Produciton Line)
Cost-effective Fish Feed Extruder for Sale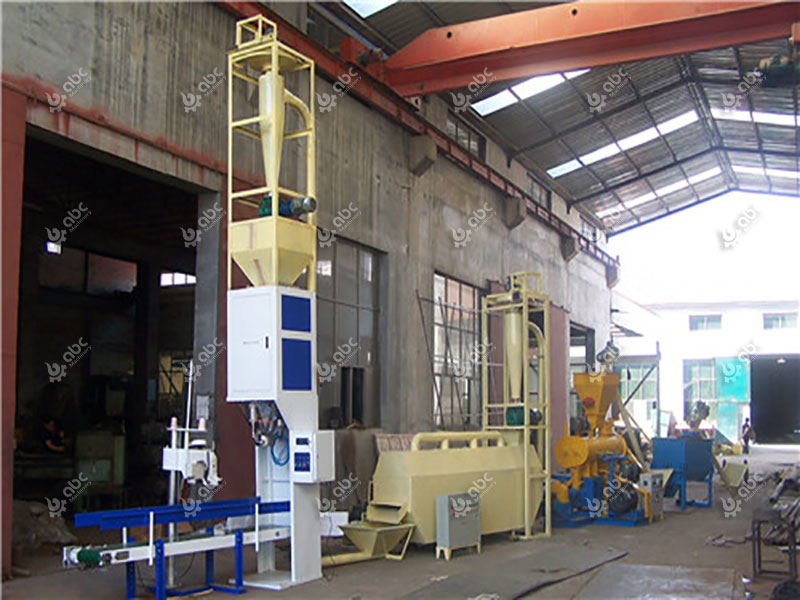 Factory Price Fish or Pet Feed Expanding Production Line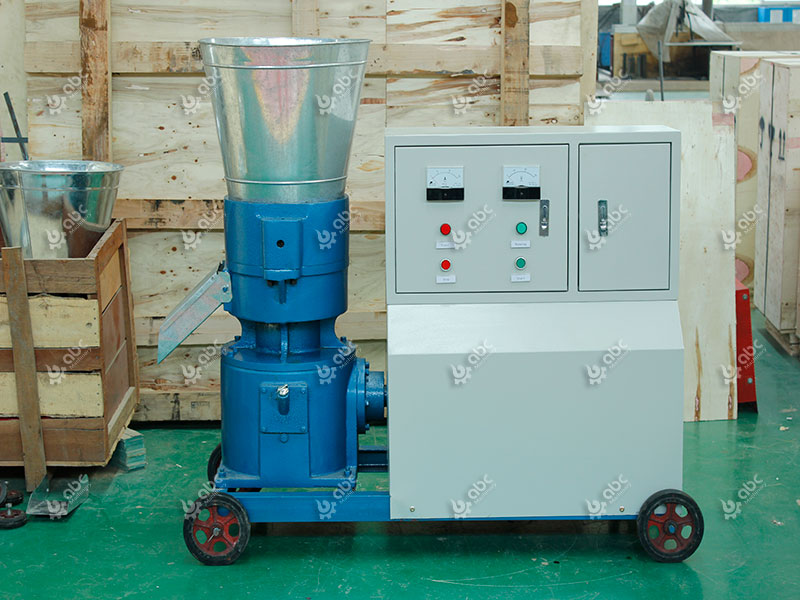 Hot Sale Fish Food Processing Equipment at Low Cost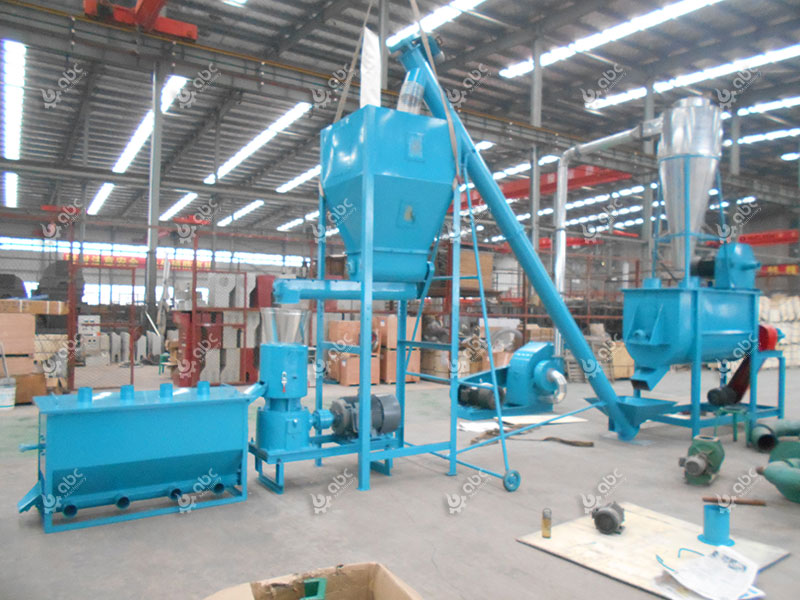 Home Use Fish Feed Pellet Manufacturing Plant
Fish Feed Manufacturing Process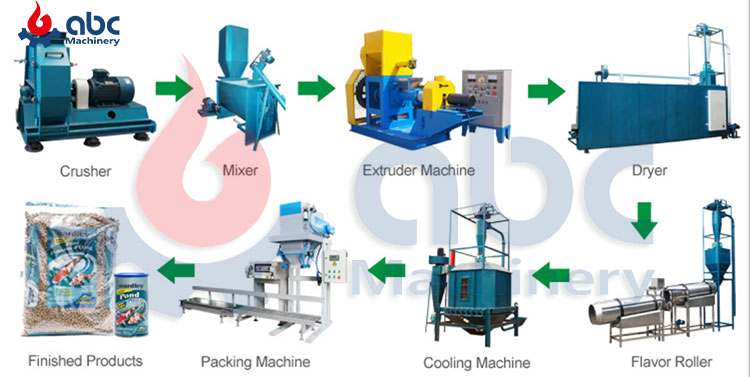 Fish Feed Manufaturing Process Flow Chart
Crushing of materials: The grinding process is mainly used to crush raw materials to the required particle size.

Material mixing: This process is essential for the production of fish feed. Various materials are added to the mixer, including premixes of minerals, vitamins, medication, etc.

Pelleting process: The design of the pelleting process and the choice of associated equipment is an important factors in the quality of aquafeeds. We have both dry and wet fish feed extruders for pelleting. One of the wet extruders requires a regulator and steam boiler. With different parameters, the puffers can produce floating, sinking, slow and semi-wet feeds that can be adapted to the feed requirements of a wide range of aquatic animals.

Drying and cooling: In order to extend the storage time of the feed product and to guarantee the quality of the product for a certain period of time, the necessary drying and cooling of the feed pellets are required.
Video: Fish food Production Factory Layout Design
If you're planning to start a floating fish & pet food production plant, fill out the form below to contact us for more information on floating fish feed pellet processing plant costs and other valuable news!