Industrial Sugarcane Bagasse Pellet Making Machine
Sugarcane bagasse pellets are an important renewable energy resource that people are using for different purposes. As the name suggests, the raw material used in the production of these pellets is sugarcane bagasse which is the sugarcane residue that is left behind when the juice is extracted from it. Sugarcane bagasse pellet making machines are used in the process to convert the raw material into pellets of different sizes.


Make Sugarcane Bagasse into Pellets
Industrial Pellet Mill for Sugarcane Bagasse Pellet Processing
The ring die pellet mill provided by ABC Machinery is designed for complete biomass pellet plant setup. Its production capacity starts from 1 tons per hour. For sugarcane bagasse pellet production, there are different models to suit different capacity. Welcome to contact us to get the machine parameters and price list!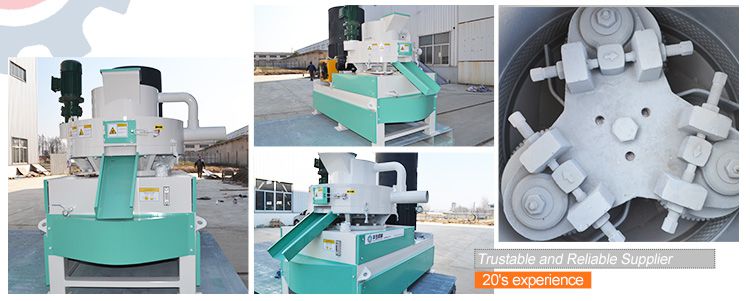 Sugarcane Bagasse Pellet Making Machine

Industrial ring die pellet machine can process various biomass raw materials, like sawdust, wood chips, cotton stalk, bamboo, palm fiber, sugarcane bagasse, straw, etc. The biomass pellet production line price by industrial sugarcane bagasse pellet making machine is higher than small scale sugar making machine. But the production efficiency and running cost is small and cost-effective.
| Capacity | Raw material | Technology section | Country/area |
| --- | --- | --- | --- |
| 6tph | sawdust+off cuts | crushing-sieve-drying-storage-pelleting-cooling-packing | Indonesia |

Setup Industrial Sugarcane Bagasse Pellet Making Plant
In order to improve the pellet production efficiency, setting up a complete pellet making plant is necessary. The main equipment to set up industrial sugarcane bagasse pellet mill plant includes: crusher, conveyor, selection machine, dryer, pellet making machine, cooler and bagging machine. The auxiliary system for sugarcane bagasse pellet production has electric cabinet, cooling system, dedusting system, iron removing system. (Read more: Total Capital Cost of Starting Wood Pelletizing Business >>)


Industrial Sugarcane Bagasse Pellet Mill Plant Design
Sugarcane bagasse pellet making process consists of the following main steps.
Sugarcane bagasse has a large water content that is why drying it is very essential to make sure the pellets produced are dense and solid. Generally, its moisture content is 45% to 50%. It is reduced to 10% to 12% before it is processed further. In order to reduce this moisture content, a drier is used which causes evaporation of the extra moisture.
Grinding Sugarcane Bagasse
The raw material is of large size which cannot be converted into pellets until it is ground into particles of smaller size (3 mm to 5 mm). Most commonly, a hammer mill is used to crush sugarcane bagasse. In this machine, a continuous force is applied to reduce the particle size.
It is considered the most important step in pellet production. In this step, the processed raw material is fed into the sugarcane bagasse pellet making machine. This machine has a set of rollers and dies that put pressure on the raw material and compress it into pellets of different sizes. The applied pressure also increases the temperature of the material which causes protein degradation and helps in the production of good quality pellets. When pellets come out of the machine, a cutter is used to cut them into a suitable size.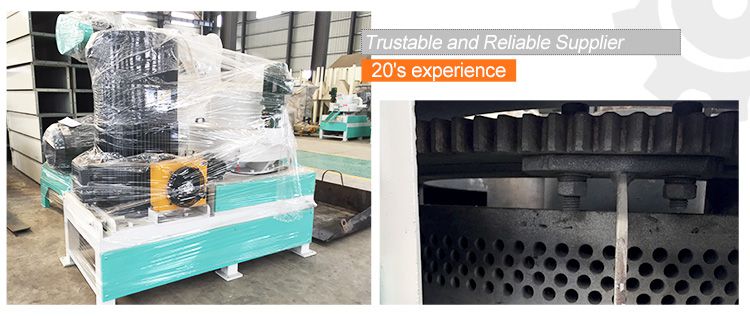 Sugarcane Bagasse Pellet Mill
Before packing pellets, it is essential to reduce their temperature. For this purpose, a cooler which produces cold air is used. Pellets are also sieved to separate broken pellets from the useful pellets. The broken pellets or the powdered raw material are sent back into the machine to be processed again.
A packing machine weighs pellets then packs them in durable bags. These bags can either be stored or sold in the market.

Industrial Sugarcane Bagasse Pellet Plant Supplier - ABC Machinery
Industrial sugarcane bagasse pellet making plant setup – factory price pellet mill machine for commercial sugarcane bagasse pellet manufacturing: buy sugarcane bagasse pellet making machine from commercial biomass pellet mill manufacturer or supplier at factory price, get FREE technical instruction of sugarcane bagasse pellet production process and business plan to set up industrial sugarcane bagasse pellet mill project in the Czech Republic, Guatemala, South Korea, Japan, Thailand, Indonesia, etc., at low cost.
A Great Business Opportunity for Entrepreneurs
Sugarcane is used to make many useful products such as sugar, ethanol, etc. Due to its several uses, it has a high production demand. That is why on the basis of its large production, sugarcane is the world's largest crop. Brazil is its largest producer (produces 700 million tons) and countries like China, India, and Thailand also produce it in large quantities. (Read more: Sugarcane Bagasse Briquetting Plant Project Setup in South Africa >>)


Biofuel Business in Sugarcane Bagasse
This crop is used in factories mainly for the production of sugar. Once its juice is extracted, a large quantity of wet bagasse is produced as a residue. Out of 10 tons of sugarcane, 3 tons of bagasse is gained. Some factories use it to get heat. While some sell it in the market to make pellets. As the demand for renewable energy resources is increasing in the world, so the sugarcane bagasse pellets production business is also expanding.
These pellets have low ash content and a high calorific value of 3,400 to 4,300. Due to this reason, these pellets are getting popular among people. As the use of sugarcane bagasse pellets is increasing, it is the right time to start your own sugarcane bagasse pellet production business and earn lots of revenue. You can sell standard pellets not only in the local market but also on the international marketplaces. This way you can earn lots of revenue and expand your pellet production business more.