1ton/h Sugarcane Bagasse Briquette Manufacturing Plant in South Africa
Project Name: Charcoal Briquetting Plant
Production Output: 1ton/h
Plant Location: Durban, South Africa
Main Equipments: Hammer mill, dryer, 4 sets of briquette machine, mesh conveyor, dust collection and other necessary machinery.
Charcoal Briquette Manufacturing Process: Crushing, drying, second crushing, briquettes making.
Application: Making charcoal briquettes from bagasse or sugar cane wastes.
Brief Project Report: Sugarcane Bagasse Briquetting Plant Setup In South Africa
The following are brief introduction and photo display of this 1ton per hour charcoal briquette manufacturing plant established in South Africa. This biomass briquettes project is customized for processing sugar cane or bagasse (40% moisture).
Related Order: Charcoal Briquette Making Machine Ordered by Clients in Tanzania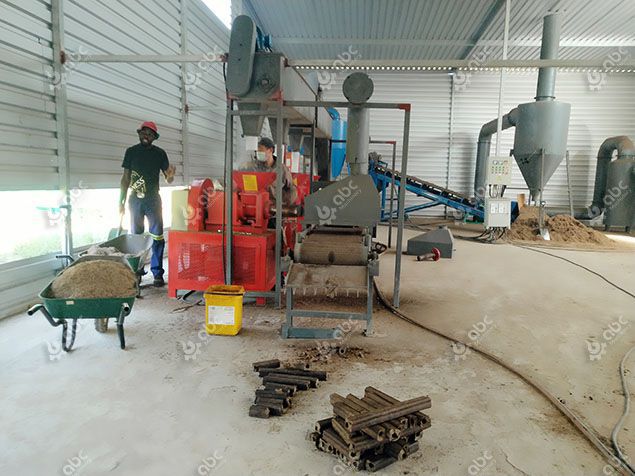 Charcoal Briquetting Plant Layout
The biomass drying system of this briquette manufacturing plant is one of our most popular model - Rotary Drier GC-DR-1100, which has been sold to more than 30 countries. This dryer can process raw materials with moisture from 15-55%. The charcoal briquette machine can make the density more than 1.3kg/m3. It can process most kinds of agro wastes and wood wastes.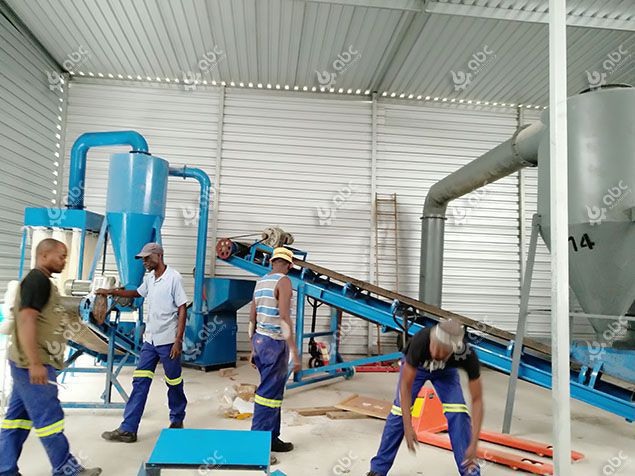 Sugarcane Bagasse Processing Equipment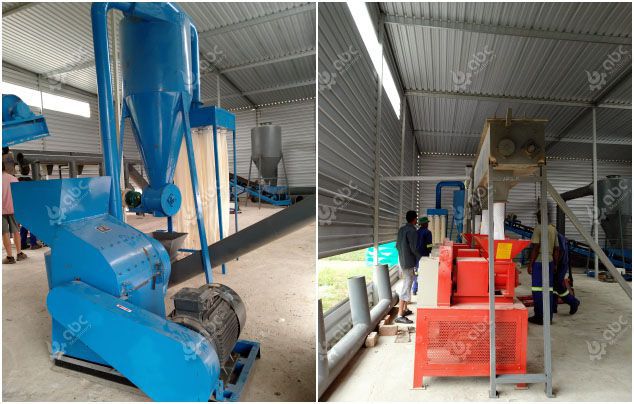 Other Briquette Production Equipment Details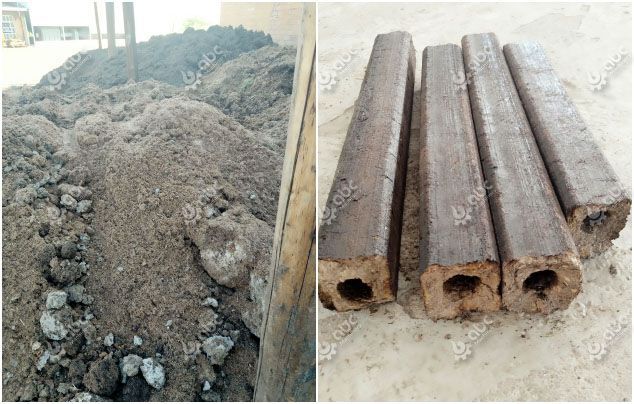 Make Sugarcane Bagasse into Charcoal Briquettes (Sugarcane Bagasse Briquettes)
If you are interested in geting more about how to make charcoal briquettes from bagasse and other biofuel materials, or need guidance on charcoal briquette plant layout and setup cost details, welcome to contact us - reliable briquetting machine manufacturer!
Click here for Charcoal Briquette Machine for Sale >>

Sugarcane Charcle Briquettes Making Video
Start Charcoal Briquettes Manfuacturing Business in South Africa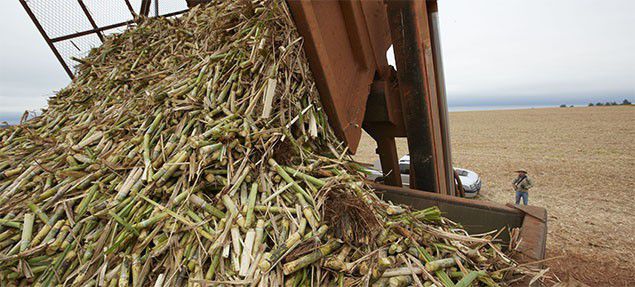 Sugar Cane Processing Industry
South Africa is one of the Africans countries with fast economic growth. The uses of modern technology in production has been a significant factor contributing to the rapid economic growth and development. Due to the high demand for household fuel consumption, many business persons have realized an open business opportunity where anyone willing to venture even with little capital is possible. Charcoal is a significant source of energy both at domestic uses and at industrial level uses.
Feed- stock
Bulk density
(gm/cc)
Average moisture content
(%)
Density of briquettes
(gm/cc)
Bagasse powder
0.133
8.22(8.10 – 8.34)
1.10
Is It Feasible to Start a Sugarcane Bagasse Charcoal Business in South Africa?
South Africa has a humid and warm temperature favorable for large scale sugarcane farming. Rainfall is well distributed annually, thus making the place very suitable for sugarcane farming. South Africa generates over 3.3 million sugar bagasse, which is more than a third of the industrial requirements. The sugarcane bagasse is a primary raw material for making sugarcane charcoal. Therefore, with such enormous supply of the much needed raw material, sugarcane charcoal production becomes a feasible business opportunity and a promising business endeavors in South Africa.
Advantages of Starting Bagasse Charcoal Briquettes Business in South Africa
Escalating Fossil Fuel Prices: For the last ten years, the fossil fuel industry was the most promising until not only on South Africa but also in other nations. With time the business has been retardation due to the fluctuating and high prices thus unpredictable. A more reliable and economical source of energy is required in any nation for a national developer.
Adequate Availability of the Raw Material: South Africa has favorable conditions for large scale sugarcane farming and thus sufficient bagasse is produced to cater to both small scale and large scale business enterprises willing to venture in the filed of charcoal production. (You maybe also interested in sawdust briquette making machine or how to make rice husk briquettes)
How to Turn Sugarcane Bagasse into Charcoal Briquette?
The first step involves gathering adequate sugarcane bagasse and ensuring that they are in the right size. The small piece is more preferred since it is easy to dry. Most of the sugarcane bagasse has a lot of moisture and therefore drying is very crucial. A suitable drier should be selected to ensure that the right moisture quantity is maintained for better results. The most appropriate moisture is usually from 18% of the original biomass.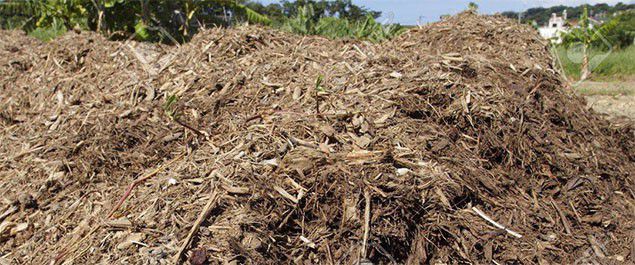 Bagasse for Biomass Briquette Manufacturing Plant
A good briquette press machine ensures that the extruded briquettes are in good shape, density and size that is as per customer's need. These machines can be customized to suit best your needs or that of your customers. Always ensure to select a charcoal briquetting machine that can produce the best quality briquettes. Cooling your biomass charcoal briquettes is necessary to provide high quality.
An advanced carbonization technology is a series of heating reactions at a very high temperature is used for making charcoal briquettes. The carbonization furnace ensures that smoke vitalization and other compounds are released away during heating, thus leaving safe charcoal for domestic uses. After the sugarcane bagasse has been fully carbonized, then the briquette formation becomes the next step.
---
Sugarcane bagasse charcoal briquettes manufacturing project has been an active business in South Africa, and the demand for this commodity is expected to shoot year after year, especially as the best and affordable alternative sources of domestic energy. Consider making your investments today for a better tomorrow.