BEST Livestock Feed Production Business Plan for Nigeria, Kenya, Ethiopia
Demand for formulated food/feed is rising. Technical advice from cooperatives and agricultural extension services has trickled down and livestock farmers now understand the importance of feeding their cattle and poultry well so as to avoid health problems. Read more about starting poultry feed production business in India >>


The area with developed stock farming in Afria (Nigeria, Kenya and Ehiopia)
Nigeria, Kenya, and Ethiopia are some of the African economic powerhouses that record the highest levels of livestock production in Eastern and western Africa. Setting up a livestock feed mill plant is one way of responding to the increasing demand of animal feed. Before setting up an animal feed processing plant in any of these countries, it's important to brainstorm on the specific objectives and adjust your mindset with respect to the prevailing market conditions so as to ensure the success of your livestock feed production business plan.
As one of the well-known animal feed pellet machine suppliers in China, we can offer not only cattle feed machine, but also turnkey feed mill for both pellet feed production and mash feed production. Just feel free to send an inquiry to get FREE Quotation of our equipments and enjoy factory price.
make the BEST Livestock Feed Production Business Plan
Making livestock feed production business plan, or setting up a feed processing plant isn't only a roadmap to your feed production venture but also an important asset in the business ecosystem. A complete livestock feed production business plan outlines your business goals, mission, and objectives. It guides you on what really matters and what comes afterward.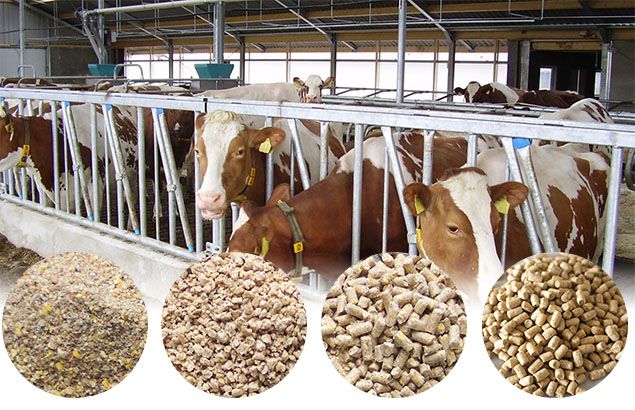 Make the BEST Plan for Your Livestock Feed Production Business
Project Report: 5ton/h Cattle Feed Plant Layout Design
Unlike the other business plans for service and corporate sectors, livestock feed production is a little bit straight forward. Once you win some customers and prove to them that you have what it takes to serve their needs and that of their livestock, then you're good to go. Remember large scale livestock feed production can be quite economical depending on where you'll set it up. Government policies such as taxes and licensing will hinder your firm's profitability. Production cost such as availability of raw materials, accessibility to resources e.g. water and electricity, manpower, etc. will also affect the level of success and efficiency of your business. (Read more about small cattle feed manufacturing plant for 600-1000kg/h production >>)
Some of the things to include in your business plan is a detailed analysis of the market. Acquaint yourself with the strengths, weaknesses, opportunities, threats and the room for improvements in the livestock feed production sector. Map your future competitors and study their business model. Know what they are doing right and spot their weak points. Try to attend to the unmet demands by brainstorming ways in which you're going to bring in something new that the customers have been missing. Build these ideas and put them down as objectives.
Once you're done, keep in mind the step by step procedures you're going to follow to achieve your objectives. Formulate a way in which you're going to measure your progress, for example; breaking down your objectives into bits and setting deadlines for each. Come up with a mission and vision if necessary. These will keep you focused on the overall goal of your business. You can also put up values you believe your business will stand for.
These are the real strategies from a financial plan, production to marketing and anything in between. Each plan will represent a section of the entire business plan and will determine the overall viability of the business. This is where you need to be simple, realistic, specific and composed so that you can capture relevant data into the business plan. (Related Post: Business Plan for Ruminant Animal Feed Production)
The operating plan revolves around the production cycle and is one of the most challenging stages of any business plan. It details where you're going to source funds to start and run the business. A financial plan will cover all aspects of budget analysis; the revenues and expenses, debt, opportunity costs, cash flow, etc. Under production plan, you'll have to consider the size and type of the enterprise you want to build. The land base, buildings, equipment, and structures.
The marketing plan will take care of selling your livestock feed products. Here, you'll set estimate selling prices for your line of products and source ways to successfully sell them to customers. The other vital aspects of a business plan are the human resource model and future options for partnership and succession issues.
Some of the things you're going to put down in a livestock feed production business plan are subject to changes but it's important to capture every part that's essential to starting a successful business. (Click here to see HOT Sale 2TPH Cattle Feed Production Machine Set for Sale >>) A complete business plan cannot be formulated in a single sitting. It can take up to weeks or even months before compiling everything necessary. Don't be in a hurry to make things happen, instead, seek advice from successful business planners especially those in the livestock feed production sector, especially those who have setup feed processing plant in Nigeria, Kenya, Ethiopia. You should also do personal research and put everything in writing.