ZLSP 150A Feed Machinery
Feed Machinery Parameters
Type: ZLSP 150A
Driven by: Diesel Engine
Power: 8Hp
Output: 90-120 kg/h
Weight: 180/220 kg
Package Size: 1000x500x750
Application: Widely used for making poultry, cattle, chicken, fish, forage and other kinds of animal feed pellets.

This is a kind of flat die design feed pellet making machine. It is small in size and output (90-120 kg per hour). Due to its characteristic of portable and easy operation, it is a hot-selling type for family users and farmers. When use this small cattle feed machinery, the raw material mixing and feeding is done manually. This small feed machine can process different kinds of feed for different livestock. If you prepare raw material depending on cattle feed demands, then the finished pellets should be called cattle feed pellets. If you choose raw material depending on the raising demands of chicken, then you will get chicken feed pellets.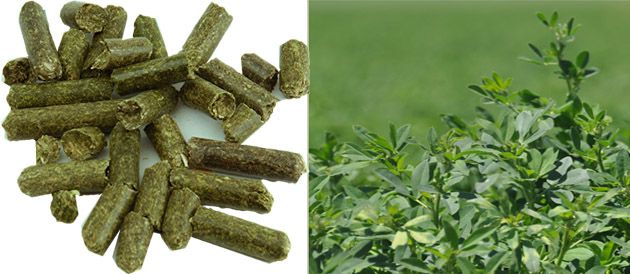 Make Alfalfa Feed Pellets with Small Machinery
Compared with traditional feed, feed pellets cost less and are rich and balance in nutrition. Besides, pellets are more clear and easy to storage.

Advantages of Cattle Feed Machinery
Low cost, high economic return.
High production capacity, stable operation.
Full steel structure, less land occupation
High mixing homogeneity(cv<5%) and low residue
Quick installation, easy for beginners to handle.

Mash, Crumble, Pellets Cattle Feed Products
Cattle feed machine provided by GEMCO is suitable for manufacturing alfalfa and grass feed pellets for animal in both small scale and large capacities. Call for the latest price NOW!