1TPH Wood Pellet Manufacturing Plant in Thailand
Project Name: Wood Pellet Manufacturing Plant
Factory Position: Bangkok, Thailand.
Production Output: 1 ton/hour
Production Process: wood crushing, pelletizing (BPM 420 Pellet Machine), cooling, sieving and packaging.
This pelletizing project is located in Bangkok, Thailand. It is designed for 1 ton per hour wood pellets manufacturing business plan for one of our client in Thailand. This project plan is based on both the requirements of the clients and our on-site investigation. For our client, this is his first pellet plant. If this 1TPH small plant and his business both go well, he will consider to expand production. Wood pellets is 100% green biomass fuel and has a promising market word widely. We believe that his business will be prosperous and we are ready for our next cooperation!
Photo Display of the Wood Pellet Manufacturing Plant
View the photos below to get more about this project. All the photos were took during the on-site installation and commission. Just feel free to send us an inquiry if you are interested to know more about the project and detailed price list of the equipment included in the pellet production.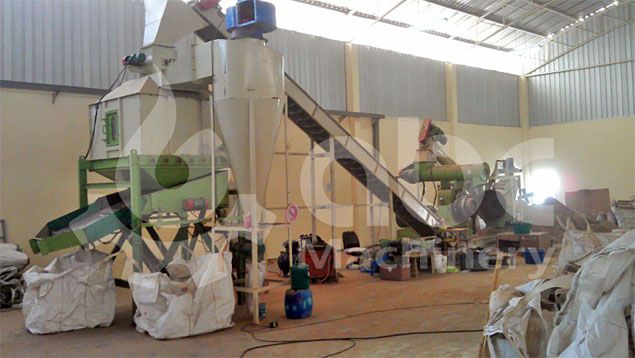 Full View of the Wood Pellets Manufacturing Plant

Wood Pellet plant refers to a production line used to make pellets from different kinds of biomass and wood material for instance biomass waste, organic waste such as sawdust, wood shaving, wood chips, corn straw, rice husk, sunflower husk, palm fiber or peanut shells.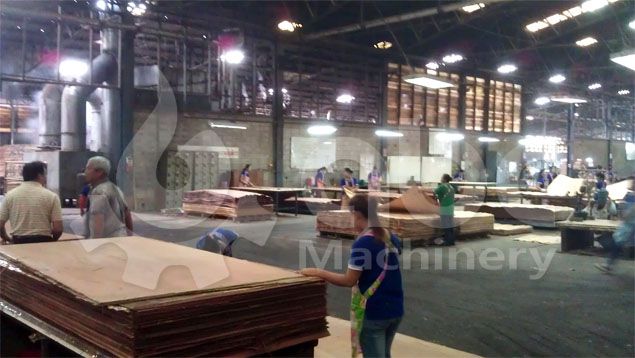 Local Wood Working Plant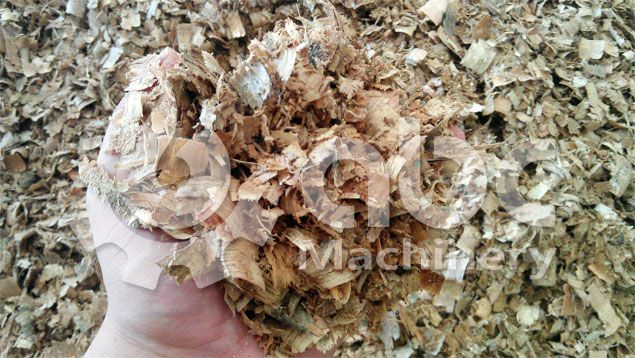 Shavings from Local Wood Processing Factory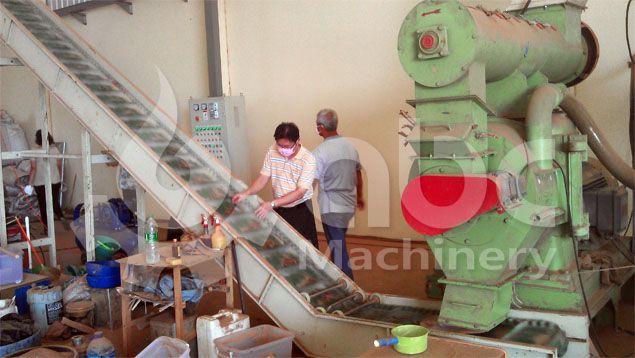 Pelletizing Equipment (Ring Die Pellet Mill)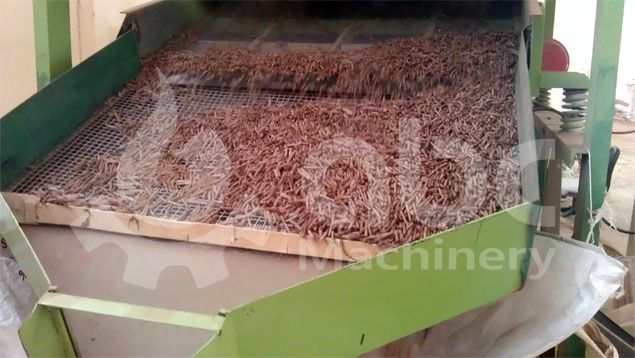 Manufactured Wood Pellets from Cooling Machine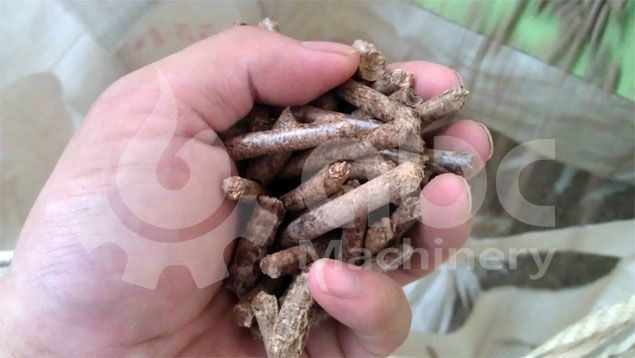 Details of the Extruded Wood Pellets after Cooling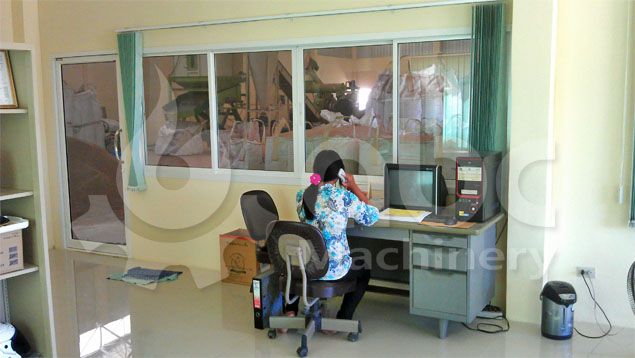 Observation and Control Room of the Plant

Why is the wood pellet producing project so popular? It is green project that has the ability to convert biomass wastes into solid biofuel to replace coal, gas, oil and other high carbon-emitting fuels. The resultant product is clean biofuel that is beneficial both economically and socially. The project is designed to save energy, thus conserving the environment through reduced carbon emission while in operation. (Similar Project: 1 ton/h Wood Pellets Manufacturing Process in Bulgaria )
Can Pellet Plant Stand the Effects of Extreme Temperature?
With increased awareness on environmental conservation and the importance of Climate Change Adaptation; coupled with the increasing need for use of energy conserving fuels such as wood pellets; the wood pellet manufacturing plant has become a popular project to invest. The question, however, remains whether the equipment of the wood pellet production line undergoes any changes in its performance, especially in the face of changing weather, temperature and climatic conditions; and how such changes may affect its operation.
Intensive research has informed the biomass pellet technology and the manufacture of the biofuel pellet making machinery. Over the years, the equipment has undergone the rigorous adjustment, testing, and adaptation to ensure that the highest level of performance is maintained even in extreme temperature and weather conditions including hot and rainy weather. However, while operating the pellet plant, there is need to bear in mind the following:
Tips for the Operation of Wood Pellet Plant
During hot conditions or periods of high temperature, it is important for the operator to increase air circulation in the pellet manufacturing workshop. This is meant to introduce a cooling effect to counter the heat produced by the pelletizing production while in operation. Additionally, the operator must strictly control the pinch roller assembly, be consistent with the oil filing time, oiling volume and oiling uniformity as far as it is well known ever by a number of people who are involved in this. (Related Article: The Costs of Starting Wood Pelletizing Business )
Like all other machines, it is important for operators to ensure that the equipment is regularly and adequately serviced. Noticeable observations in current voltage, noise, dust, pellet condition and oiling volume are some of the signals that indicate the need to service the machine. In such instances, both servicing existing parts and replacement of wearing parts are crucial to maintaining the exceptional functionality.