Setting up a Biomass Pellet Plant in Indonesia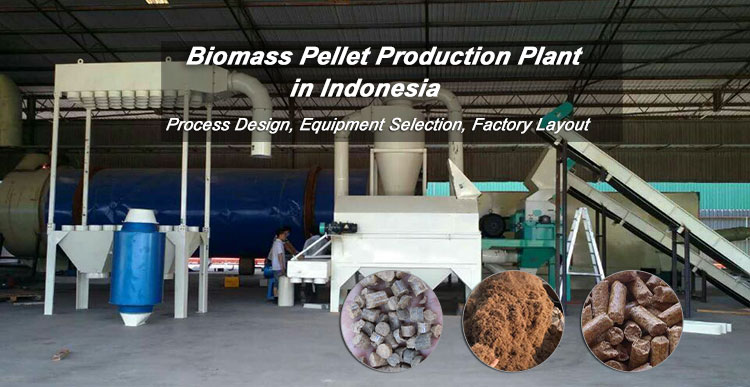 Set up a Biomass Pellet Production Plant in Indonesia
ABC Machinery has been dedicated to the development and production of biomass pellet processing machinery. We offer the best prices, guidance on the biomass pellet production process and how to start a biomass pellet production business in the USA, Canada, Europe, Philippines and Thailand etc. at a limited cost, including plant layout design, equipment selection, project installation and equipment commissioning etc. If you are interested in starting a biomass pellet processing plant, please contact us for a free quote and a customized business plan!

Factory Price Biomass Pellet Making Machines for Sale in Indonesia
We provide complete set of biomass pellet making equipment to meet different capacity needs for biofuel production.


Biomass Pellet Producing Equipment to Meet Different Capacity Needs
How Profitable is it to Start a Biomass Pellet Production Business?
Biomass pellets production is a new industry and investing in a wood pellet production plant is a profitable business due to the wide range of raw material sources in the biomass fuel industry, like crop straw, rice husks, wood chips, twigs and furniture waste that can be used as the required raw material.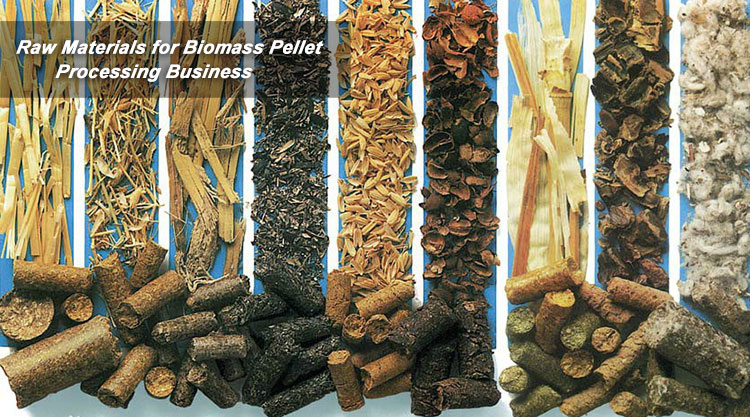 Raw Materials for Biomass Wood Pellet Processing Business
1. How Much does it Cost to Open a Small Biomass Pellet Plant?
Compared to the investment cost of a million large biomass pellet plant, a small biomass pellet factory is a similar type of production and processing plant to a home workshop. The space required is not large, you only need to buy a shredder, biomass pellet making machine and packaging machine. Then you can buy some processing raw materials for production and processing. The general investment cost is around USD 20,000 - 30,000 . Of course, this cost is only an estimate, the specific cost or according to the actual situation. If your budget is sufficient, you can choose to invest in a large biomass pellet processing plant, so that you can obtain higher profits. (Read more: Construction costs of a biomass pellet plant)
2. How to purchase the Cost-effective Biomass Pellet Production Equipment?
► Good quality is the most important thing. When buying a biomass pellet mill, don't be greedy for cheap prices, but look at the quality of the pellet mill. Do not buy a machine that cannot guarantee quality even if it is cheap.

► Manufacturer strength. If you have the conditions, you can personally visit the manufacturer in the field and experiment with the machine performance on site.

► Technical installation. Can the factory technician to the site installation training, debugging the production of pellet fuel up to standard.
Investment Potential for Biomass Pellet Production in Indonesia
In recent years, with the expanding domestic and international market demand, many countries around the world have increased their investment in the wood pellet industry. As a major timber producing country, Indonesia's log production, wood products production and non-wood forest products production are all increasing, which also provides relatively sufficient production raw materials for the wood pellet market.


Factory-price Biomass Pellet Processing Plant in Indonesia
As waste wood, wood pellets are applied as biofuel, which not only solves the waste of resources, but also can meet the energy consumption needs of various countries, and therefore has a high demand for application in the world. In the Asia Pacific region, represented by Indonesia, although it is the main export region for wood, it does not pay much attention to the development of the wood pellet industry, and the domestic market sales and demand are low. In the future, driven by the North American and European markets, the Asia-Pacific region is expected to become the main driving force for the development of the wood pellet industry, and the investment potential of the Indonesian market is also quite huge.
Video : 2Ton/day Sawdust Pellet Plant Project
In conclusion, if you want to have a household biomass pellet production line, then a cost-effective biomass pellet mill is your best choice!