ZLSP R420 Pellet Mill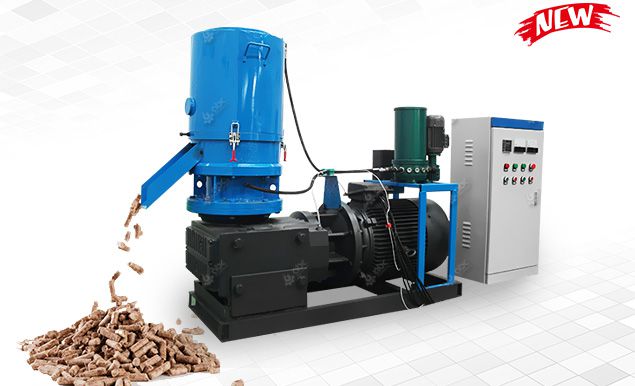 Newly Developed Wood Pellet Mill
Type: ZLSP-R 420
Driven by: Diesel (the engine can also be customized to electric motor or changed to power-take-off type)
Output: 400-600kg/h
Application: Widely used for biomass pellets from wood materials, saw dust, hemp, farm residues, agricultural residues, rice husk, straw, maize straw, cornstalk, sunflower seed shell etc.
Model
ZLSP-R 420A
Diesel Engine
ZLSP-R 420B
Electric Engine
ZLSP-R 420P
Power-take-off
Power
46kW(62hp)
37kW
37-48kW
Pellets Diameter (mm)
6mm, 8mm, 10mm
Output (kg/h)
400-600kg/h
Weight (kg)
1200
1100
700
Dimension (mm)
2590*660*1400
1630*620*1400
1500*850*1400

Features of ZLSP420 Wood Pellet Mill for Sale


Auto Lubrication System
Real auto lubrication on Roller & bearings of main shaft, furthermore, the bearings works in closing room which isolate pollution on bearings &grease. All this not only save you time on maintain machine, also extend life of bearings.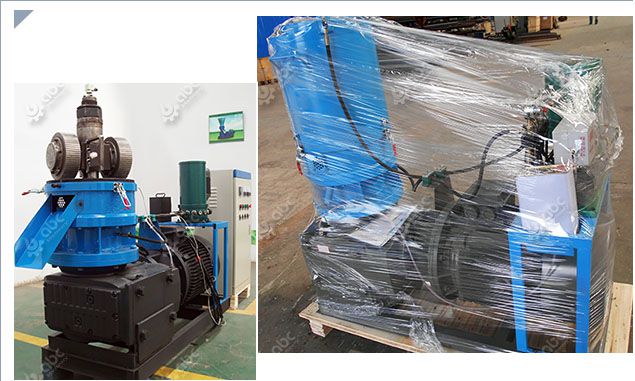 It's the R-type model. The material can be fed to working room vertically & smoothly under blending of roller.
Matches the temperature detector on flat die, thus operator can know the working situation easily to adjust the feeding capacity.
Adding two groups of holes on body to decrease the temperature in working room.
Adopt heavy reducer and spiral tooth gears in gear box, so this transmission system can conveying more torque and running stable.
Modifications on the dies:
We change to use the new material (42CrMo) and forging processing, vacuum hot treatment.
So the life time is prolonged about 50%. Besides, the pellet die is made by digital drilling machine, so the surface of die becomes smoother, it increase the efficiency of pelletizing.
Test-run Video of the ZLSP 420 Pellet Mill
View the video below to see how pellets are made.
Hello I'm looking to purchase a the ZLSP 420 pellet mill, please send the total cost to ship to Newfoundland Canada

Please check your email for the quotation. Could you please let us know the following information so that we check whether ZLSP-R 420 pellet mill is most suitable model for you.

What is your raw materials for pellet-making , and the size and moisture content ? the pellets are for fuel or animal feedstuff ? What's the power condition in which the machines will be installed ? ( in China , it is phase 3 ,380v , 50hz )

What's the moisture requirement of raw material for making pellets directly? Do you have drying machine?
The production of pellets demands strict moisture content of the feedstock into the pellet mill. Generally, the content shall remain around 10-15% according to different materials. Some special materials need more higher or more lower moisture content. You can tell us more about your material or send us a small bag of sample, therefore we can ensure whether the material should be dried further. For your information, drying system can be offered by us.
Do I need to buy a crusher along with the wood pellet mill?
Well, it depends on the size of your raw material and the diameter of final pellets you want. The production of pellets demands certain size of the feedstock into the pellet mill. Generally, the finest material size is 1/2 of the required pellet diameter and 2/3 of that at maximum. If the raw material is oversized, such as wood blocks or tree branches and twigs, crushing machine is need and it can be offered by us too.