Gasoline Pellet Mill
Parameters of Gasoline Home Pellet Mill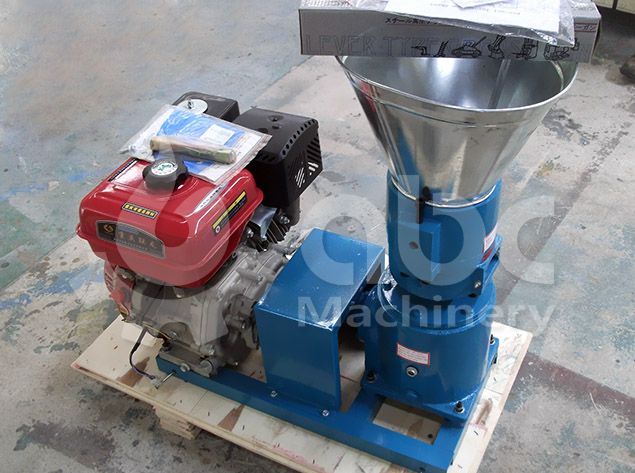 Gasoline Driven Pellet Machine
| Type | Power | Output | Weight | Package Size |
| --- | --- | --- | --- | --- |
| ZLSP 150Q | 10 Hp | 90-120 kg/h | 180/220 kg | 1000x500x750 mm |
This is our newly developed small pellet mill driven by gasoline engine. This gasoline pellet mill is an ideal choice for homemade pellets. With adjustable compression rate, the small gasoline pellet mill can meet pelletizing requirements of different raw materials. It can process a wide range of biomass and wood materials: weeds, cotton stalk, sawdust, wheat straw, corncob, rice husk, sunflower seed shell, maize straw, sawdust, grass, etc. With this pellet mill, you can easily make fuel pellets and grass pellets at home without adding any additive.


Equipment Details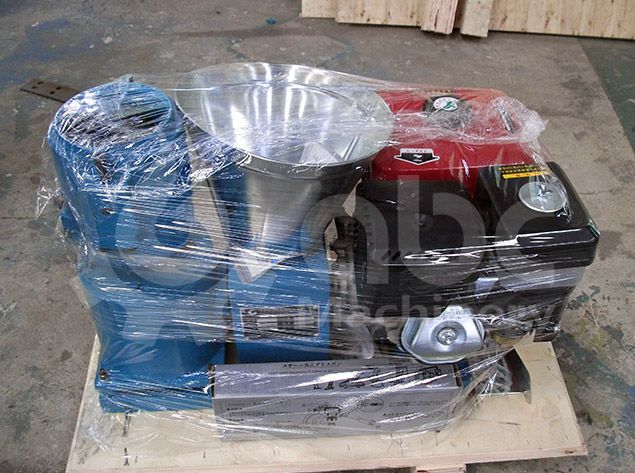 Packing
This home pellet mill can aslo deal with hardwood materials or other materials difficult to process. Buy diesel engine pellet press >>
Final Fuel Pellets

Final Products Referrence (rice husk pellets, rice bran pellets, sawdust pellets)
Operation Video of GEMCO Gasoline Home Pellet Machine

See the pelletizing video of this gasoline pellet mill and then decide whether to buy it!
Why Choose This Gasoline Pellet Mill Machine?
This pellet mill designed with simple structure is very portable;
Adopting screw-center pressure structure which makes this home pellet machine more practical;
Steady running, high output, low energy consumption and handy operation;
The evolving speed of this gas pellets mill is adjustable (You can easily control the speed according to the pelleting situation)
Low noise;
CE&ISO9001 certifications;
Durable spare parts, low maintenance cost;
Reliable continuous operation.
Could you inform me about consumption of machine, in this case how many kg gasoline will be use for 1 hour operation? - From Indonesia.
Commonly, it consums no bigger than 1.5L gasoline for per hour operation.
Do you have bigger capacity of the machine? In this case 150-250 kg per hour?. -From Canada
For bigger capacity, we have diesel engine driven model ZLSP260A (power: 35hp, commonly it consums 5.5Ldiesel oil per hour).