1TPH Wood Pellets Manufacturing Process in Bulgaria
Project Name: Wood Pellet Plant
Raw Material: Beech Wood
Production Output: produce 1 ton wood pellets per hour
Project Cost: Feel free to contact us for detailed equipment cost!
This is a small scale wood pellets manufacturing plant designed and constructed for one of our client in Bulgaria. This is his firs biomass pellets making factory. It is a full production line which includes the complete wood pellets manufacturing process - crude crushing, drying, fine crushing, pelletizing, pellets cooling and packaging. If you are interested to know more details about this project, don't hesitate to contact us and we will be glade to help you start your own biofuel pellets producing business.
Photo Display of the Wood Pellet Plant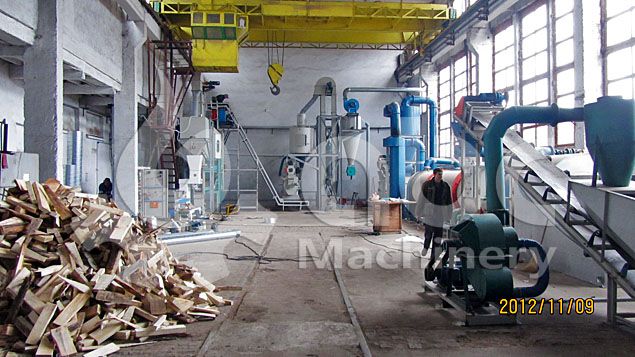 Full view of the Wood Pellets Plant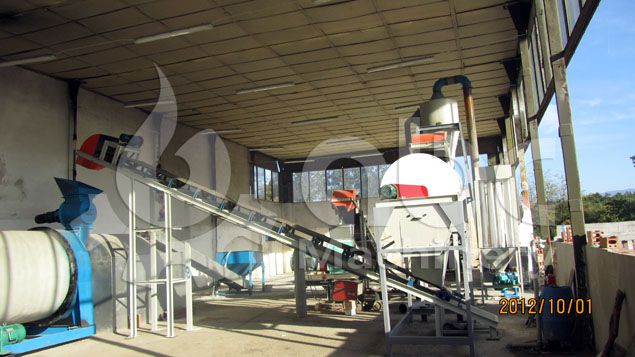 Pretreatment Process and Equipment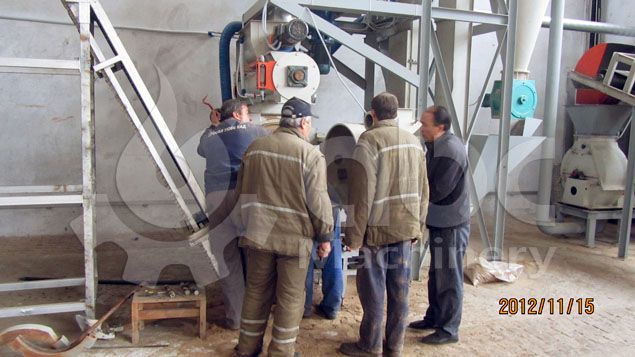 Ring Die Pellet Machine Commissioning and Debugging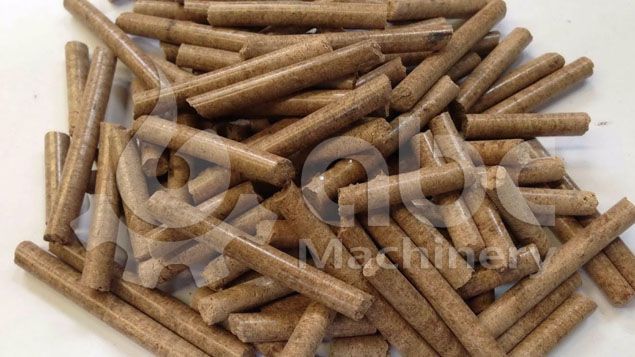 Final Wood Pellets

Several Points that Can Lead to Cracked Pellets
In some cases of wood pellets manufacturing process, pellets are made out of shape. The pellets are produced cracked or in different shapes or they can be completely shapeless. There are several reasons that may lead to the production of cracked or shapeless pellets.
1. The Characteristics of The Raw Materials.
The shape of the pellets mostly depends on the texture of the raw materials for pelletizing process. Some raw materials are soft therefore they are easy to shape while others are too hard or in powder form and therefore they are hard to shape.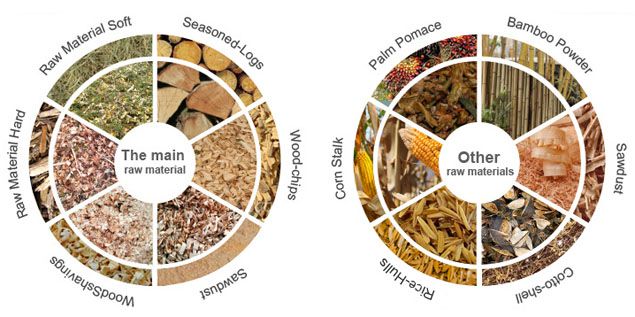 The moisture level of the raw materials is also one of the main factors. The moisture levels should be kept in between 8% to 15%. If the moisture levels are lower than 8% or higher than 15%, the manufacturing process may result to cracked or shapeless pellets.
The last but not the least, the crude fiber content in the raw material should be kept in control. The appropriate amount of crude fiber helps the biomass materials to bond reducing pulverulent ratio, therefore improving pelleting output. When the crude fiber content is very high it affects the pellets' hardness and shaping rate because of low cohesiveness.
You maybe also interested in: 2ton per hour Elephant Grass Pelletizing Plant established in Philippines
2. The Compression Ratio of Ring Die.
Ring die is the key part of industrial scale wood pellets manufacturing machine. The compression ratio of ring die means it is the ratio of effective working length and the die holes' diameter. The compression ration should be chosen carefully depending on the raw material formula and product requirement.

In case of low compression ratio, there is an increased output and reduced energy consumption which leads to pellets that are loose with varying lengths and a high pulverulent ratio but in case of high compression ratio, pellets produced have a smooth, glossy surface and a low pulverulent ratio.
3. The Gap Between The Press Roller And Ring Die.
In case of a wide gap between the press roller and the ring die, there is low pressure which leads to poor quality of pellet production. Clients should follow manufacturer's instructions when adjusting the gap between the press roller and the ring die. To ensure good pellet shaping rate, output and good quality pellets, choose a powerful manufacture who can guarantee an after-sale service. Therefore, as a user, you can control the raw materials used and you can also find suitable machines.