PTO Pellet Mill
What is PTO Pellet Mill? PTO pellet mill is also known as power take off pelle making machine. Unlike diesel pelleting machine or electric pelletizer, PTO wood pellet mill has no engine and should be connected with and powered by a tractor. This characteristic makes PTO driven Pellet Mill Machine an ideal choice for farmers and home use.
PTO Pellet Mill For Sale
This small PTO pellet machine can process various kinds of biomass wood materials: agro wastes, wood residues, crop stalk, cotton stalk, rice husk, wood shavings, sawdust, etc. The produced biomass pellets can be widely used in pellet stove and furnace at home. If you want to buy a home pellet machine for making your own wood pellets, this might be what you are looking for!
We have developed a new type of PTO pellet machine which can use both PTO Driven and Electric Motor, click the link to get more details: PTO & Motor Driven Pellet Mill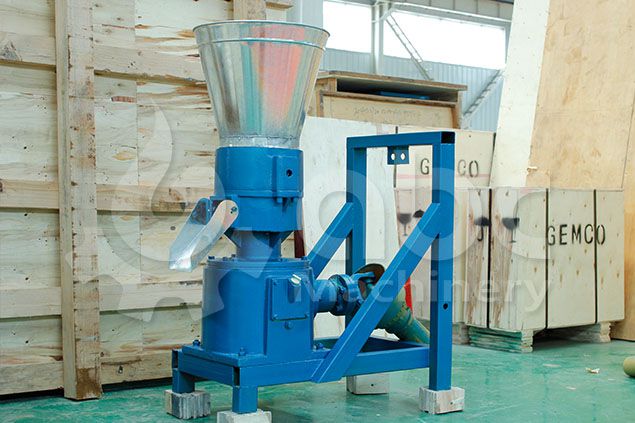 PTO Wood Pellet Mill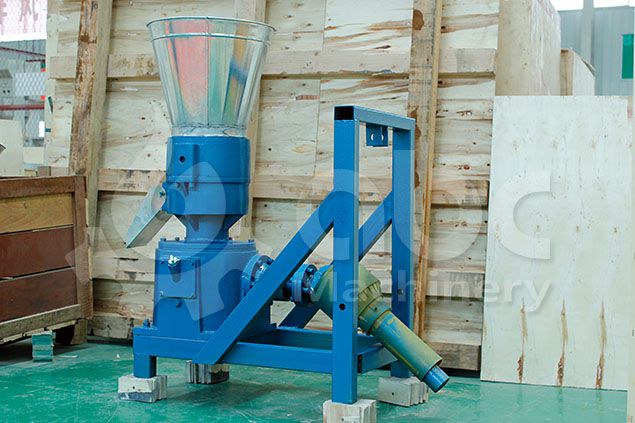 PTO Driven Pelle Mill
Parameter of PTO Driven Pellet Mill Machine
| Type | Power | Output (kg/h) | Weight (kg) | Package Size (mm) |
| --- | --- | --- | --- | --- |
| ZLSP 150P | ≥8 HP | 50-100 | 90/110 | 900X540X1020 |
| ZLSP 200P | ≥15HP | 80-120 | 130/150 | 1000X540X1020 |
| ZLSP 230P | ≥22HP | 120-200 | 175/200 | 1000X540X1020 |
| ZLSP 260P | ≥30HP | 160-250 | 235/255 | 1050X540X900 |
| ZLSP 300P | ≥55HP | 250-400 | 305/325 | 110X540X1000 |


Details of GEMCO Wood Pellets Mill Machine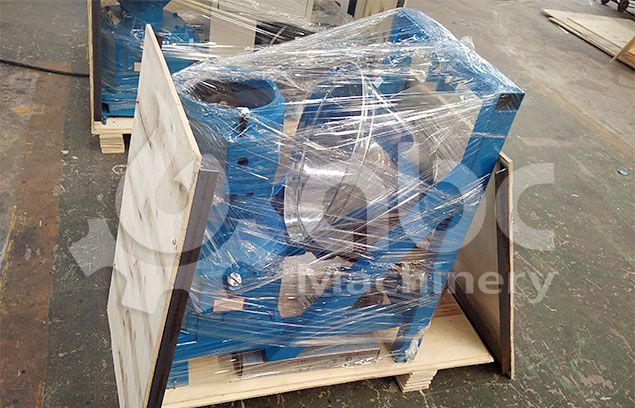 Equipment being Packaging
​Application Of PTO Wood Pellet Machine
Making Pellets at home.
Making Pellets on farm.
Operating Video of PTO Pellet Mill
View the video below to see how the pto type machine works and how wood pellets are made. Don't hesitat to get in touch with us whenever you have any questions, need more information or want the latest quotaion list, we are alway glad to serve you!
Newly Developed Multifunction PTO Pellet Machine for sale
Recently, we have developed a multifunction type of PTO driven pellet machine which can be equipment with both electric motor and diesel engine. You can change pellet maker from PTO Type to Electric engine easily.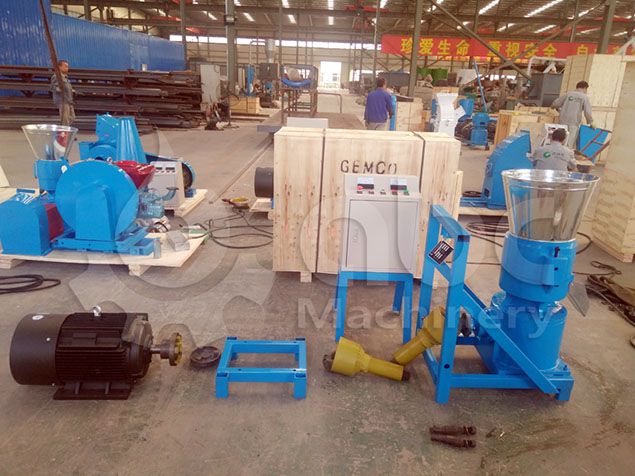 Pellet Machine Driven by PTO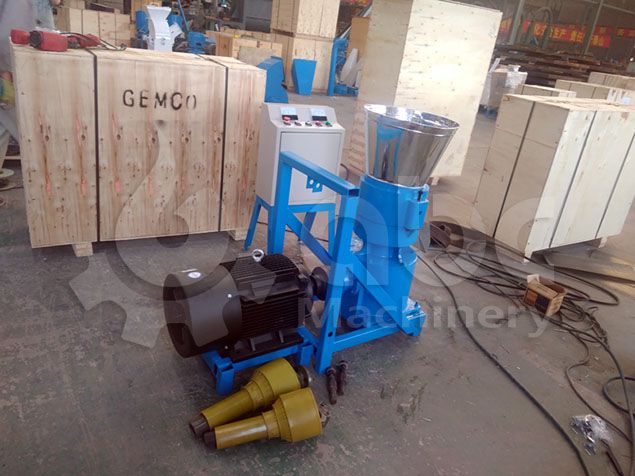 Pellet Machine Driven by Electric Motor
Why Choose GEMCO PTO Pellet Mill?
Compact structure design: With reasonable design, GEMCO PTO pellet press can be connected and disconnected easily.
Low price / cost : Since it is designed with no power engine. The price of PTO pellets mill is generally lower than diesel or motor driven pellet mills.
Low energy consumption, high efficient: It can work continuously using less energy. It can make pellets 50~400kg/h.
Movable and convienient to move around. It is smaller in size and lighter in weight.
The size of wood pellets can be customized by changing pelletizing models.
Tips for Making High Quality Wood Pellets
Feed the biomass materials with appropriate feeding speed. Generally, small wood pellet mills are not equiped with variable speed control system, so the feeding speed means alot for making high quality fuel pellets.
Make sure the PTO Pellet Mill you choose is suitable for your tractor engine.
Dry the moisture cotnent of raw materials to 12-20% before feeding them into a pelletizing machine.
Follow the instructions of the PTO wood pellet mill seriously. Learn to make pellets in a safe way.
Believe it or not, we are the BEST pellet machine manufactuer and supplier in China. Don't hesitate to contact us for more information about our equipments and get the lastest quotation. We are also glade to help you on making wood pellets on farm or at home.
I have been having trouble with my pto driven pellet maker. The rotation of the flat die is opposite of the rotation of the sticker. My tractor makes the die rotate in a clockwise rotation. The red arrow sticker shows the machines rotation is supposed to go counterclockwise. Will this cause me trouble?
I just haven't been having any luck with sawdust, but the straw made good pellets until the die gummed up and compacted itself. Do you have a recipe for pellets.
The direction is correct. Don't worry.
And if you could not make sawdust pellets, you can please adjust the moisture of the sawdust.
What is the moisture of the sawdust for testing please?
I know it is supposed to be 10-15 percent moisture. I am getting a moisture meter and will check with that.
Also, maybe the feed rate is too fast. I will try to slow the feed rate of material.
Yes, ensure the moisture is correct. Contact us by email or phone anytime if you have other questions. Have a nice day!