1TPH Wood Pellet Production Process in Italy
Project Name: Wood Pellet Production Plant
Pant Location: Italy
Raw Material: Various kinds of timber including Beech, Douglas, Spruce, Pine Wood.
Project Capacity: make 1~1.2 ton wood pellets per hour.
Main Equipment: Wood debarking machine, wood splitting machine, wood chipper, crusher, rotary dryer, wood pellet mill, pellet cooler, pellets packager.
---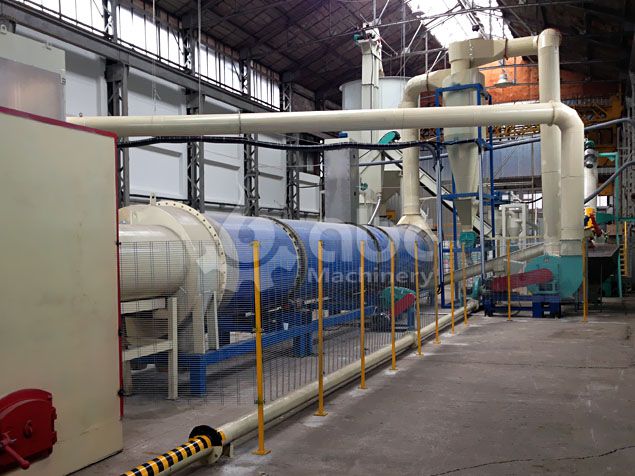 Pretreatment Process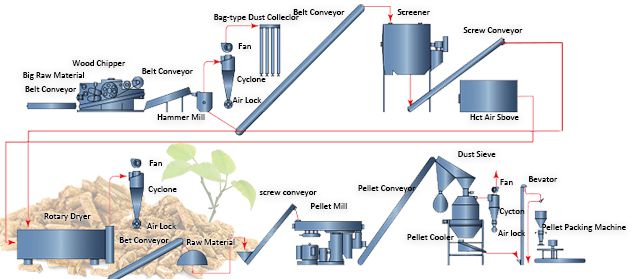 Pelletizing Process
This is a industrial trail production process of wood pellets. The capacity is 1~1.2 ton/hour. This project was built for one of our client from Italy. (Related Project: 3 ton/hour Biomass Pellet Plant in Italy)

Equipment Details of the Wood Pellet Production Process
The following photos were took during the project construction and commissioning. For more details such as equipment price and project cost, feel free to send us an inquire and you can get a quick answer in one business day.


Wood Debarker


Wood Splitting Machine (left) and Chipping Machine (right)



Details of the Wood Chipping Machine


Drying Process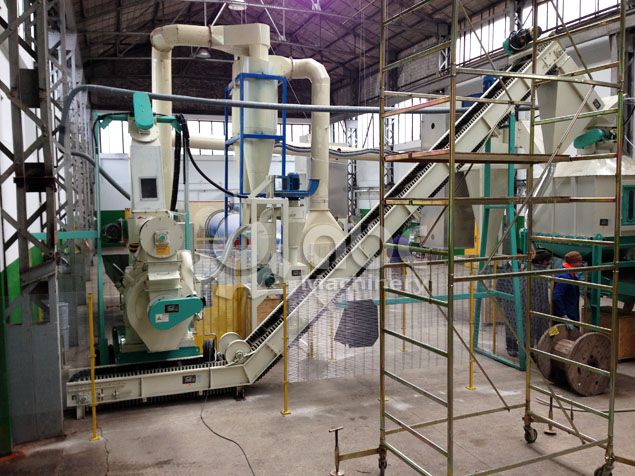 Pelletizing Section


Wood Pellet Mill


Pelles Cooling and Bagging Process


Wood Pellets in Bag after Packaging

Wood Pellet Processing Market
The quest for a low carbon economy utilizing clean energy is now more of a reality than a dream. Steady progress in the biomass energy sector has led to this. Increased market awareness of clean biomass energy has resulted in the development of the wood pellet making machine. Biomass energy is clean, cheap and of high value. The earlier wastes of agriculture and agroforestry have found a better use. Wastes such as cotton stalk, corn stalk, peanut shell, corncob and miscellaneous wood, all kinds of scrap wood, wood chaff, wood powder, larch wood chips, rice husk, bark, and roots are now reusable (Different Biomass Materials for Pellet Production). Reversing the low utilization rates of these wastes is very possible.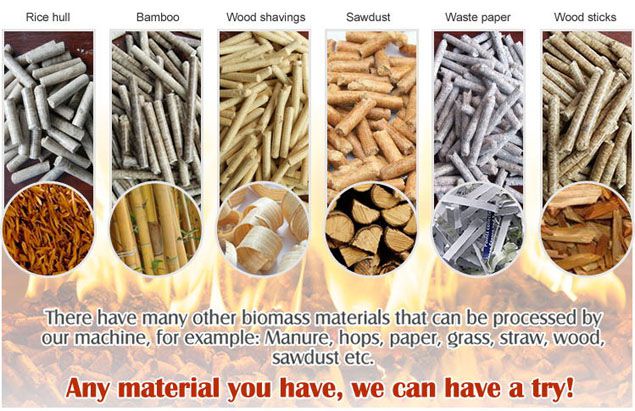 What to Consider During the Wood Pellets Manufacturing Process?
What are the important factors to consider during the wood pellet production process? Our technical team will give you a systematic guideline of best practices for this machine. (Related Article: The Capital Costs of Starting Wood Pellets Manufacturing Business)
Make use of provided user manual. Make sure you understand it thoroughly before attempting to use this device. To get best results and to avoid Injuries strictly adhere to all rules and Instructions. All aspects involving fitting, process, and upkeep of the machine should be as per the manual.
Guarantee adequate space in the working area of your machine. Avail proper aeration and firefighting equipment. Firmly ban fire hazards from this area.
Ensure raw material quality. Remove any foreign material like stones, pieces of metal, an explosive matter before feeding. This action is necessary to protect both machine and operator from harm. Recommended during startup is a three-minute idling period before feeding of raw material. Once the engine is running, then feed continuously with no breaks.
Startup safety requires the hopper to be firmly in its place. This step is to avoid materials flying out and causing harm to the operator.
Strictly do not use your arm or other implements to agitate material in the hopper when the machine is running. This action may result in serious personal Injury or damage to the device. Maintain a healthy distance and posture to the hopper.
Be keen and vigilant. Investigate any unusual sound emanating from the machine. Turn off the machine at once and try to locate the source of the problem. After finishing the shift, gradual addition of a little-wet material is advisable to ensure smooth running of the next batch
Following the above guidelines will make sure that the pellet-making machine gives us the best service and output while maintaining our safety. (Related Product: Low Cost Mini Scale Pellet Plant for Sale)