Setting Up an Animal Feed Manufacturing Company in Chile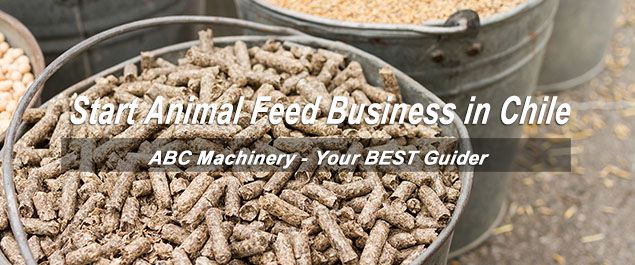 Chile occupies a long strip of land in western part of South America. With just over 17 million people, it is the richest country in South America by per capita income and has one of the most stable economies in the region. Although it contributes just 5% of the country's gross domestic product (GDP), the agricultural sector is nonetheless an important one as it employs hundreds of thousands of people. The livestock industry constitutes a quarter of the agricultural industry in terms of value, making the animal feed processing industry a popular investment project. Here in this article, let's talk about how to start animal feed production line in Chile.
Business Visit to Chile
We sent a team to Chile in 2019 to do market research, and made business visits to our local customers to see how the equipment was working and help them solve problems in the production process. During this business visit, we also participated in "ITF AGRO Feria Agrícola de Chile 2019".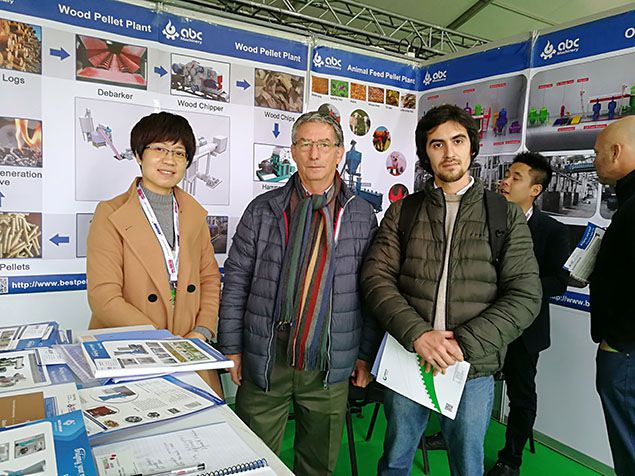 ABC Machinery in 2019 ITF AGRO Exhibition



Our Clients in Chile
Guidance on Setting Up Animal Feed Manufacturing Company
ABC Machinery is your best guider of your feed processing business. Our strong & professional feed processing technology and feed mechanical engineer team are here to help you step by step. We not only offer animal feed mill equipment at Factory Price, but also can guide you on animal feed processing for FREE!
If you are planning to start your own feed production business, or struggling to come up with a feed mill business plan, welcome to contact us. Tell us your needs and situation, ABC Machinery can proposal on feed manufacturing process design, help you make the BEST customized feed plant layout and also help on feed factory cost analysis.
You maybe also interested in:
Animal Feed Manufacturing Business in Chile
The country's livestock production includes pork, beef, and poultry products. The industry is mainly concentrated in central Chile where conditions for livestock farming are suitable, such as cattle, sheep, cow, pig, camel, deer, rabbit, alpaca, etc. Aquaculture industry (fish farming) is also flourishing. Thanks to a stable economy and free market policies, the feed production industry also has attracted a lot of investment which has had a significant positive impact on productivity.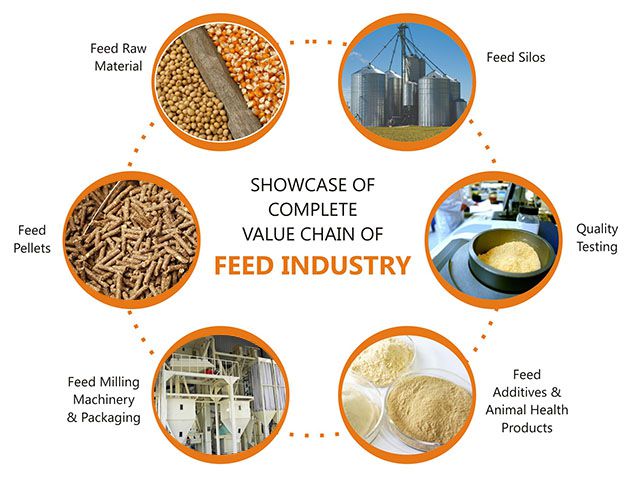 Animal Feed Industry in Chile
Over the past decade livestock production has enjoyed high growth rate with annual growth averaging around 5%. This high growth rate has not just been a result of large investments in the industry but also strong domestic and international demand for Chile's livestock products. In the past five years, Chile's economy has grown by an annual average of 3.8%. This growth is much faster than that of neighboring countries such as Brazil and Argentina. As the economy has grown in strength and average incomes increased, domestic demand for dairy products, pork, beef, and eggs has increased as well. In addition, there has also been a strong increase in demand for Chile's livestock products from its large and wealthy trading partners such as the USA and China. As a result of this increasing demand, pork production, for instance, rose by 7.6% in 2018 while broiler meat production increased by 5.8% in the same year. (Related Post: Poultry Feed Business in Nigeria)
[Business Opportunity] open a Feed Mill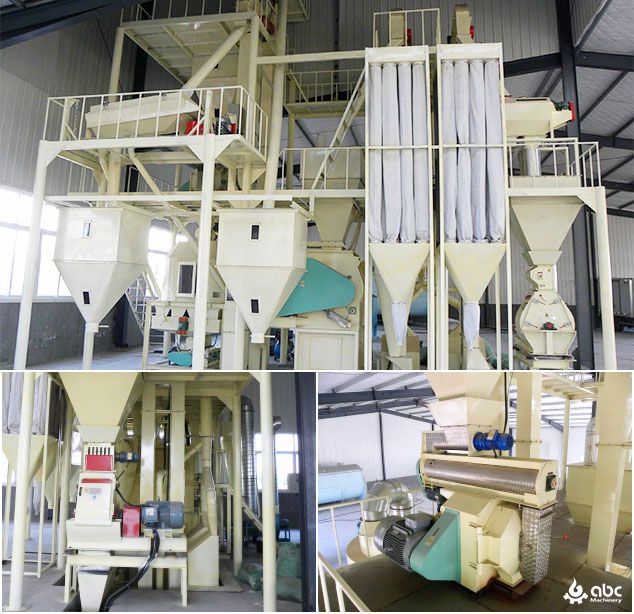 2-5ton/h Animal Feed Mill Plant Layout for your Reference
The high demand for livestock products has led to growth of both livestock industry and animal feed industry in Chile. This is because feeds are the main inputs in the country's livestock industry. These feeds include corn, wheat, corn gluten meal, soybean meal, and soybeans. Even though some of these feeds are produced in Chile, the country's domestic feeds industry has not grown fast enough to meet the needs of the expanding livestock industry. Feed processing companies have, therefore, been forced to import large quantities of animal feeds.
For instance, in 2018 feed use grew by 3.8% while domestic feed production dropped. As a result, there was a large increase in feed imports. Imports of corn alone increased by 20% in 2018. 92% of this imported corn came from neighbouring Argentina. Other imports such as wheat and corn gluten meal are mainly from the United States.
However, if adopts the advanced animal feed pelletizing technology can greatly improve the utilization of the raw materials, such as corn, wheat, soybean meal and more, to decrease the imports, but also can ensure the quality the pelleted feed for animals.
The Chile animal feed market has been analyzed through following segments:
By Type
By Livestock
By Raw Material

Fodder

Forage

Compound Feed

(mash feed, pelleted feed, feed crumbles)

Swine

Aquatic Animals

Cattle

Poultry

Others

Soya

Canola

Rendered Meal
Chile's livestock industry is likely to continue its current highly impressive growth rate of more than 5% annually. Its animal feeds industry is also going to experience high growth rate as demand for feeds in the livestock industry grow. The next years are, therefore, going to be great for both the livestock industry and animal (poultry, cattle, fish...) feed industry in Chile.