Sawdust Pellet Mill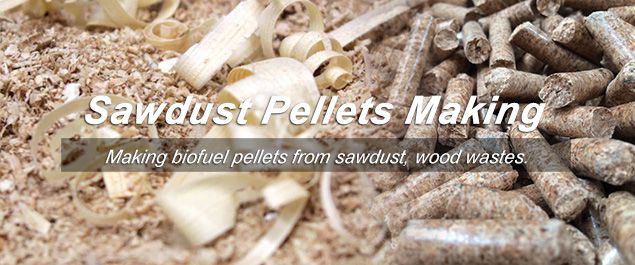 Making Saw Dust Pellets
Sawdust is by-product from wood sawing process. Actually, sawdust doesn't have much application because of its low burning efficient. However, by pressing the saw dust into pellets, it becomes a kind of high quality biofuel product – sawdust pellets or wood pellets.
Sawdust Pellet Mill for Sale
Flat Die Pellet Machine: The most common equipment for making wood pellets. The key components of are pellet die and press roller. Uniform Pellets are made when been pressed / extruded through the holes of pellet die. Suitable for 50~600kg/h small scale production. We supply sawdust pellet machines driven by motor engine, diesel engine, gasoline engine and PTO (power take off, driven by tractor)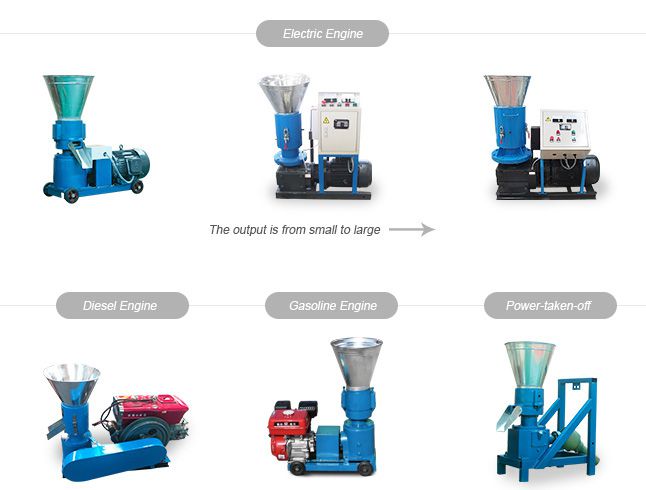 Small Sawdust Pellet Making Machines
Ring Die Pellet Machine: Ring die type ones are normally used in commercial pellets making project (1~10ton/h production). Feel free to contact us (BEST sawdust pellet machine supplier) to get details and latest price list!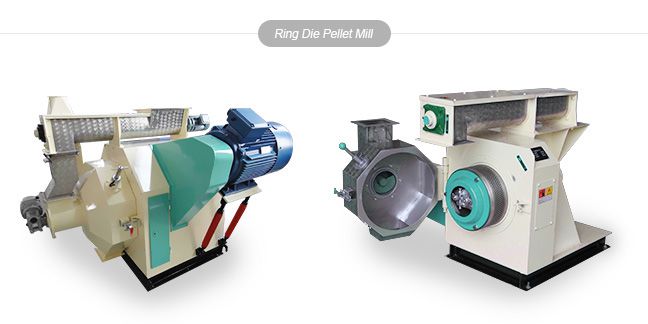 Large Sawdust Pellet Mill
Features of GEMCO Sawdust Wood Pellet Mill
Rollers and dies are made from stainless alloy steel so that to ensure the durability and strengthen of the pellet mill;
High efficiency, high output;
Length and Size of final pellets can be customized by changing pellet dies;
Standardized components facilitate the replacement;
CE and ISO certified.
The process of sawdust pellet making is similar to the process of EFB pellet pressing, the difference is that the raw material is saw dust as compared to EFB palm fiber.
Small Complete Set of Wood Pellet Mill [Low Cost]
Capacity: 500~1000kg/h

Application

: It is suitable for not only saw dust, but also wood chip, wood shaving and crop straw / stalk.

Pellets Manufacturing Process

: Crushing, Drying, Pelletizing and Cooling.


500-1000kg Equipment Set for Making Pellets from Sawdust
If your funds are limited, this complete set of sawdust pellet mill should be your best choice for small scale or pilot production. This wood pellet making unit is very popular for farmers and starters of wood pellet business.
Project Display: Complete Wood Pellet Production Line
About 7m³ sawdust can produce 1 ton wood pellets.

Turn Sawdust / Wood Wastes into Biofuel Pellets: If you have access to abundant resources of sawdust, wood shavings, crop wastes and other biomass wastes, invest in a sawdust pellet plant and start sawdust pellets manufacturing business is definitely a profitable business idea.
Complete Process of Wood Pellet Plant


Wood Working Factory Wastes
Transport sawdust or other kinds of biomass materials to your factory. Locate the plant near the source of raw materials, so that to minimize the transportation cost.
Crushing

(skip this procedure if your materials is sawdust)
If your raw materials are in big size such as wood chips, crushing machine or hammer mill is required to crush them into small pieces (less than 6mm).
Moisture content should be controlled between 10% and 15%, the situation for making best wood pellets. It is necessary to test the moisture content first before feeding the saw dust into pellet mill. Too dry, the pressed pellets will be loose and easy to break. Too wet, will increase the difficulty of pelletizing. Dry the sawdust in sun or buy a dryer machine to reduced water content. Spay a litter water to increase water content.
​It is a key process for making wood pellets. It is set to remove stones, metals, and other hard impurities mixed in sawdust materials, or it may cause serious wearing of the pellet mill. Screening machine and magnetic separation machine is generally adopted.
When processing some kind of biomass materials with low lignin content, binders are needed to make better pellets.


Wood Pellets made from Lumber Mill Wastes
Process well prepared sawdust in pellet mill to make wood pellets. The pellets should be hard and shiny. If too soft, the problem might be sawdust too wet. If crumbly, the problem might be sawdust too dry. You need to try 1~2 times to master the optimal moisture content. You maybe also interested in sawdust briquette machine for making sawdust briquettes.
Cooling and Packaging / Bagging
Cool the produced wood pellets to room temperature and pack them in bags for sale.
Market Profile of Wood Pellets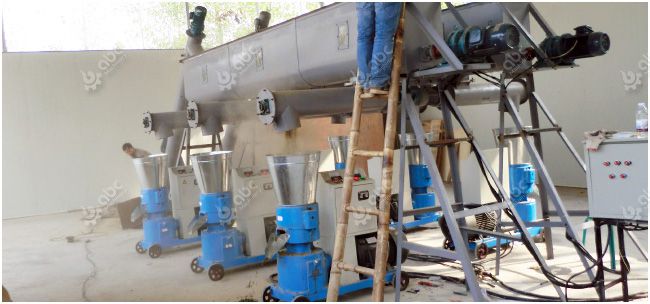 Offer Customized Sawdust Pellets Manufacturing Project Plan
Sawdust pellets or wood pellets have been recognized as a new energy source in the global market, especially in South America, Europe. With the growing concern about air pollution and carbon emission, more about more countries begin to advocate and support the development of wood pellet industry. Now, sawdust pellets have been widely used in power station for commercial use, and pellet stove / fireplace / boiler for home heating.
Video: How Is Sawdust Made into Pellets?
Specification of Sawdust Pellets
Advantages of Sawdust Pellets
Main Application

Carbon Content = 20%
Volatile Material = 68%
Ash Content = 1%
Moisture < 12%
Heat Energy Calorific Value= 4600 kcal/kg

Easy to handle and convenient to store;
High Heating Energy;
Low moisture content, high combustion efficiency;
Wide application;

Steam Boiler
House Hold BBQ Rack
Biomass Boiler
Power Plant
How should I know The Moisture Is Correct for Pelletizing?
When make pellets with a sawdust pellet mill for the first time, take one or two tries to get a sense of the right amount of moisture required.