ZLSP 230P Pellet Mill
Pellet Mill Parameters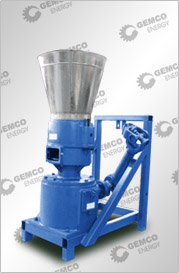 Type: ZLSP 230P
Driven by: PTO (Power Take Off)
Power: ≥22hp
Output: 120-200kg/h
Weight: 175/200kg
Package Size: 1000x540x1020
Application: Widely used for biomass pellets from wood materials, sawdust, farm residues, agricultural residues, rice husk, straw, maize straw, cornstalk, sunflower seed shell etc.
The full form of PTO is Power take off; this neat gadget is specifically designed for you to connect with a tractor and you can use the power from the engine. When you run a comparison with some other machines a tractor powered type pellet machine is more compact, easy to use and very flexible. This machine is perfect for customers who work on farms as it helps to manufacture feed pellets and biomass pellets. ABC BEST Machinery is a company that has years of experience in producing machines related to wood pellets and briquettes. The PTO pellet machine has satisfied customers in thousands and as a customer you too can expect satisfactory results. Oil cakes, bamboo dust, medical herbs, rich husk, stalks, saw dust and wood dust are some of the things that are used to create pellets.
Pelletizing Video: How to Make Pellets with Tractor Powered Pellet Mill?
The uses for a Tractor Powered Pellet Machine
The tractor powered wood pellet machine has two primary uses and they are discussed below.
To make biomass pellets: Biomass pellets are created by putting together from wastes of agro-forestry. Materials like oil cakes, bamboo dust, medical herbs, rice husk, stalk, straws, saw dust and wood dust. All of these materials can be processed to create animal bedding materials and fuel for domestic use.

To make feed pellets: The machine is capable of processing various materials like molasses, grains, grass, maize and corns. The machine can process all of these materials to create pellets for cattle, fish, sheep, dogs, chicken and rabbits.
The pro of ZLSP 230P Pellet Making Machine
Since this machine can be connected to a tractor, you can use it in places where there is no electricity
The machine costs a lot less and does not consume too much electricity in comparison to other small pellet machines.
The machine can be connected very easily, can be moved around, does not weigh a lot, small size and has a reasonable design.
The device is very efficient, the machine is capable of providing a power packed stable performance and it discharges pellets causing minimum damage.
You have the option of altering the diameter of the pellets by using different pelletizing models.
The spare parts are very strong and are manufactured from sturdy alloy steel.
Since this pellet machine can be connected with a tractor it is easy to move the machine around rather than shifting the raw materials to multiple locations.
The pellets made by the tractor powered small pellet mill have very smooth surfaces and high level of heat value.
Advices for Using PTO Wood Pellets Machine
Since the device does not have a system to provide different speeds, you must monitor tor the speed of feeding.
Since this machine is always connected to a tractor you must always buy one that can be supported by your tractor at all times.
Add moisture to the raw materials before converting them in to pellets.
Go through the instructions very well before you even use the pellet mill. Since there will be people standing very close to the machine, you should know the safest way to use the machine.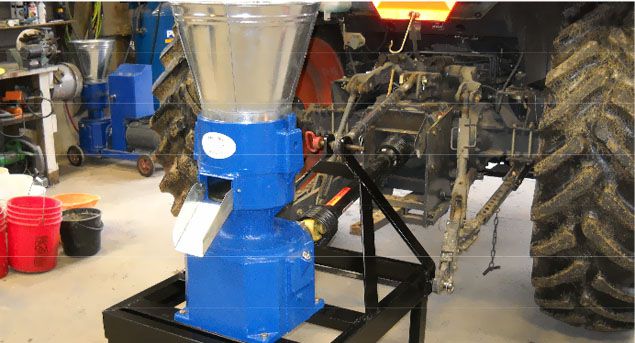 Since the ABC BEST Machinery has many years of experience in promoting and manufacturing wood pellet mills, we can offer pellet mills in varied capacity. It does not matter what you want to use it for, we can always meet your demand. We have specific models for beginners too. If you wish to learn more about the machine in details you can visit www.gcmec.com. You can also feel free to get in touch with us through info@gcmec.com.
I'm interested in a PTO driven pellet mill. Shipping would be to Portland Oregon USA.
What is the cost of the mill and approximate shipping to the port of Portland Oregon USA?
Thanks,
Thanks for your kind inquiry on our PTO pellet mill.
May I know what capacity of PTO pellet mill are you interested? I mean how many kilos of pellet do you want to produce per hour?
And what kind of material do you want to process?
For the shipping cost, after knowing which machine is suitable for you, I will let know the cost. Because, the shipping cost depends on the product's dimension. For different pellet mill, the diemension varies.
I'm interested in ZLSP 230P. I have a 25 hp tractor with a pto drive. I will be using sawdust to make burning pellets for my pellet stove. I prefer the 6 mm die. It is currently the size of pellet we are burning right now and it burns well.
Thank you,
The FOB Qingdao price of this ZlSP230B PTO is 918 USD.
The shipping cost to Portland Oregon for this machine is 180 USD. So totally it is 1098 USD if we shipped it to Portland Oregon for you.
Please kindly check the price and let us know your opinion.
By the way, what is the electricity condition locally? You see, the standard motor is 380v, 50hz, 3 phase. If it's different, please let us know.
My electricity is only single phase 240V. That's why the PTO is the better option. Besides, I can take it remote and still make pellets.
The price seems fair. How do you do the billing for the machine? Do you require all monies up front prior to shipment, or half on the front and last half at receiving of machine?
Cost less than 3000 USD, the payment term is 100% prepayment by T/T.
And we will send you a proforma invoice, and you pay the money to us. After we receive the money, we will make the production. The delivery time is one month or so.
Thanks for your company information. I also looked up GEMCO today and feel good about the company. Send the proforma invoice and the preferred form of payment.
Thank you for truting and choosing GEMCO, PI of ZLSP230 PTO type has been sent to your email.