BPM25 Pellet Press
GEMCO Biomass Pellet Press with Ring Die for Sale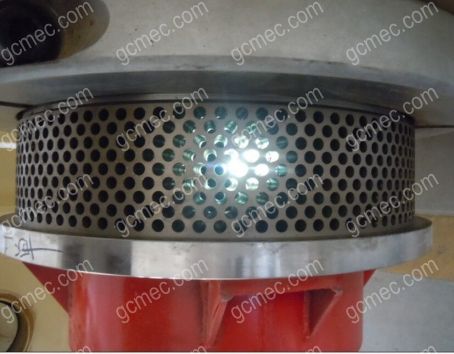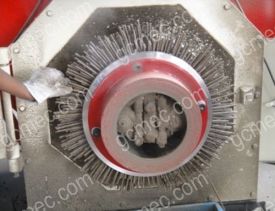 GEMCO Pellet Press Details
Parameter of this small ring die pellet press:
| | | | | |
| --- | --- | --- | --- | --- |
| Model | Capacity (kg/h) | Power (kw) | Dimension (mm) | Weight (kg) |
| BPM25 | 200-250kg/h | 22+0.75+0.37kw | 1700*1200*1000mm | 800kg |
Final Pellets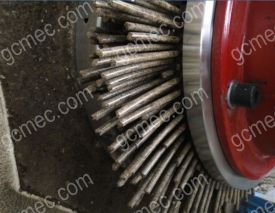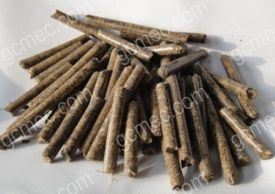 Pelleting Process and Final Biomass Pellets
Feel free to contact us for detail information of our pellet machinery and the lasted price.
Study the Disassembly Method of Ring Die Pellet Press
The speed of ring die is related with the parameter of the pellet machine, number of roller, diameter and depth of die hole. All these factors can affect the production of pelletizing. There are several matters which you need to pay attention to when disassemble ring die biomass pellet press.
Before disassemble the pellet press, ensure that the die has been filled with oily materials.
Loose the bolt of cutter and move up the cutting knife.
Open the door of the pellet press and remove the bolts on the hopper with six-party wrench. Then, remove the hopper.
Adjust the roller, make the roller far away from the inwall of ring die.
Disassemble the screen between the ring die and connecting set. If the connection is too tight, try to use a crowbar.
Since the ring die is large in size and heavy in weight, it is necessary to do well in protective measures when disassemble the ring die. It is better to use a crown block to lift the ring die in order to prevent the ring die dropping on the ground.
In summary, safety are the main matters when disassemble
ring die pellet press
. One is personel security and anther is the safety of ring die.