MPL400 Small Wood Pelleting Plant Exported to South Africa
Lately, one set of MPL400 Small Wood Pelleting Plant was exported to South Africa. It is a mobile mini pelleting plant with wheels. The following are some details of the equipment before delivery.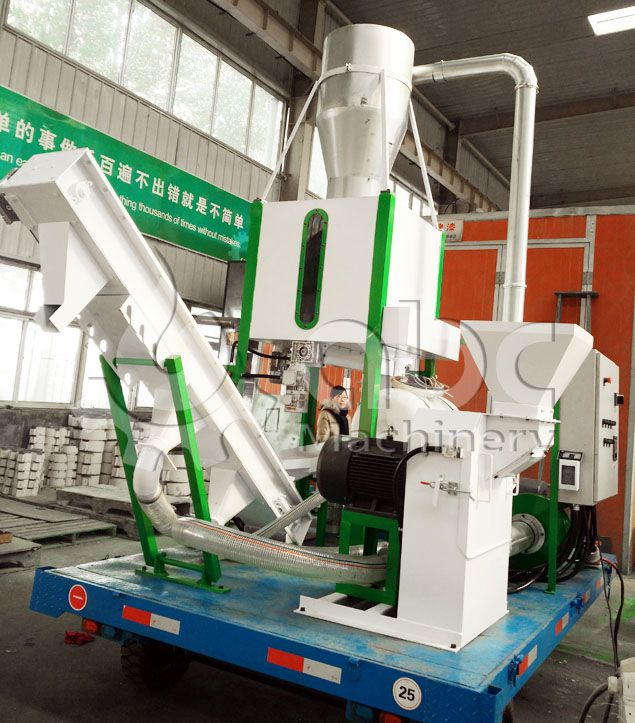 Small Biomass Pelleting Plant for Client in South Africa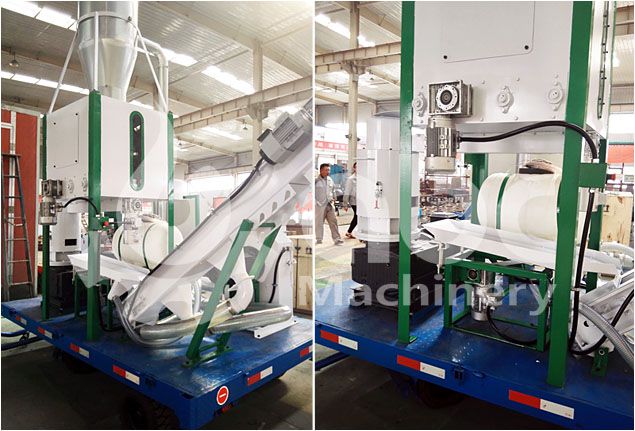 Details of the Small Pelletizing Assembly Unit
Goods Inspection - Small Biomass Pelleting Plant with Wheels
Moisture content of raw materials: ≤8%
Diameter of final pellets: 6~12mm
Density of final pellets: 1.1-1.3t/m3
Overall size (L*W*H): 3500*1960*3500mm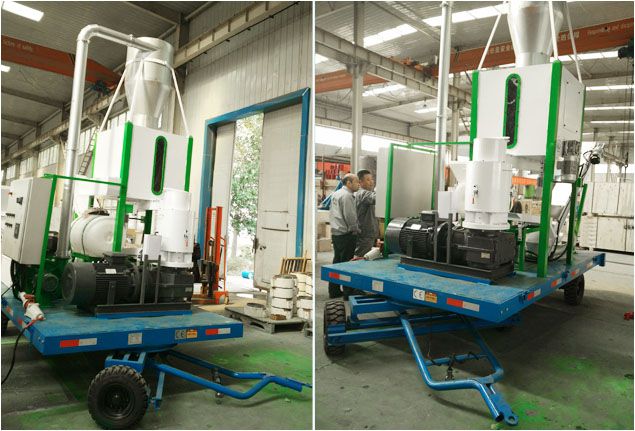 MPL400 Mobile Small Pellet Plant
This MPL400 type pelleting plant on flat-bed trailer (flat car) is specially designed for mini and small scale pelletizing production. The main equipments include foundation frame, wood crusher, cyclone separator, mixing and storage bin, screw feeder, ZLSP-300B pelleting machine, water tank, bucket conveyor, vibrating sieve and electric cabinet.
This small sized wood pelleting plant is easily to be moved around. You can drive the plant to anywhere sufficient in biomass materials. Besides, it has wide application which can process rice husks, peanut shells, straw, stalks, twigs and sawdust into bio-fuel pellets. What's more, it is also capable of making animal feed pellets from fodder materials. (Related Equipment: Small Animal Feed Pellet Mill Plant)
We are looking for the small pellet line
brg from Slovenia
Thanks for your attention on our machinery.
Please kindly precise your capacity demand and your raw materials,thanks.
Becuase you need small capacity,we have small capacity 250-350kg/h,so please precise your capacity demand. FYI we have a a mobile pellet production line for 250-350kg/h, please refer the picture as email attachment, we will offer more information to you if you are interest in it.
Remark: the mobile pellet line not includes dryer,so the raw materials' moisture should not be over 18%,if your raw materials have high moisture,there also need a dryer before making pellet using this line,please mind.
I am interested in setting up a small(farm sized) pellet mill.
I need some specs and pricing.
Please find our offer as email attachment,please check it.
I'd like to start a pellet manufacturing facility! I would like a quote on a small scale complete mill. (United States)
What's the capacity do you need of the pellet manufacturing facility?
The capacity range of our mobile pellet plant is 250-450kg/h,there are two models available. If you need bigger plant,the machinery we can provide is the stationary machinery.