2 Ton per Hour Napier Grass Biofuel Pellet Factory Business Plan
Lately, we help one of our customer made a customized biofuel pellet factory business plan for making biomass pellets from Napier Grass (elephant grass or Uganda grass). This client is Japanese investor and the project will be built in the Philippines. (Related Product: Build a Full Scale Bioenergy Pellet Plant)
Napier Grass Pellet Plant Process Flow Chart
Preshearing → Pressing → Drying → Crushing → Pellets Manufacturing → Cooling → Storage
Inspection of the Biomass Pellet Production Machinery
All the pellet production machinery are checked by our quality inspector seriously before shipping. The followings are some of the photos taken during the inspecting process in the factory.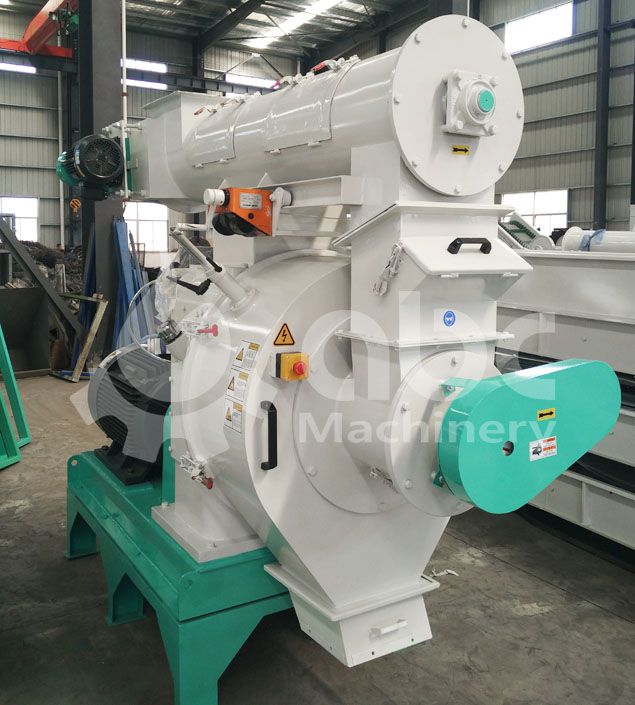 Energy Grass Ring Die Pellet Mill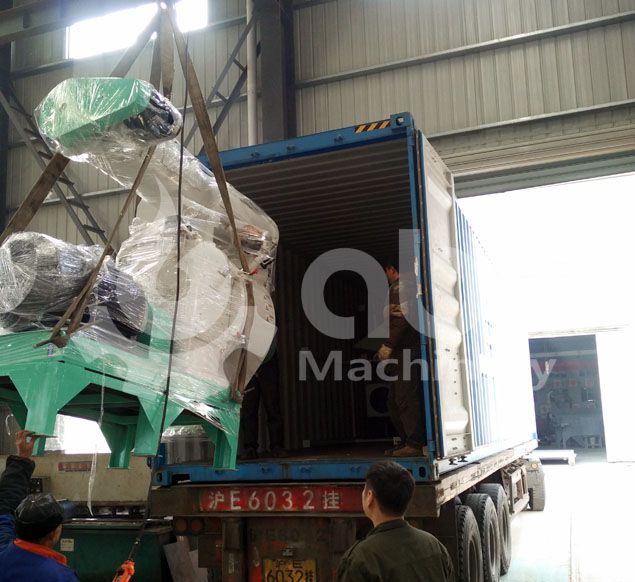 Truck Loading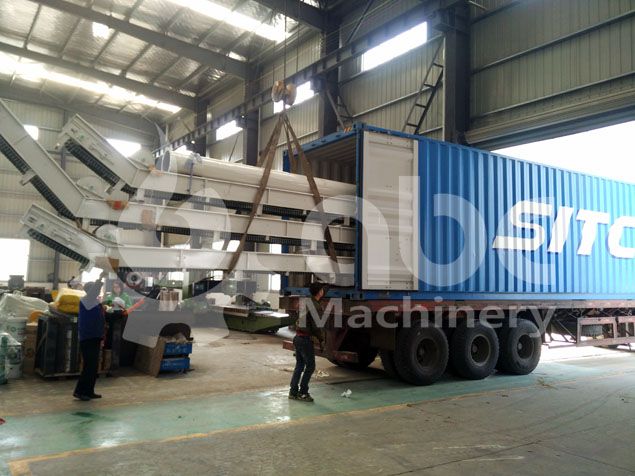 Loading of Other Pellet Production Equipments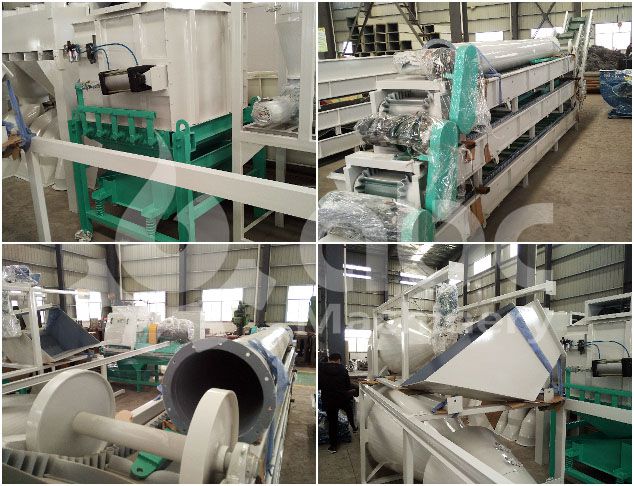 Other Equipment for Starting a Full Sacle Pellet Manufacturing Business
The capacity is 1.5 ton ~ 2 ton per hour. The produced pellets are used as biomass fuel for burning purpose. It is a turnkey pelletizing solution from project design, equipment processing and manufacturing, onsite installing and commissioning.

Lignocellulosic crops for production of Bio Fuel Pellets
Lignocellulose is now widely applied to bio fuel production line. It is a term used to describe a wide variety of plants that contain cellulose, a varying content of lignin and a degree of polymerization. These traits make these plants important as they contribute to their ability to be a source of biofuel such as biomass pellets and briquettes. Among these plants are some forest species but they have been viewed by many as unsustainable source and therefore not regarded.
This is however replaced with the option of forest residuals and wood waste as they also share these traits. Through the use of thermochemical conversion, these plants or biomasses can be used to obtain biofuels in pellet machines or briquette presses. They can also be a source of bio-ethanol through the adoption of biochemical conversion. This is possible due to the high GHG efficiency of these biomasses.

Different plant species have varying yield capacity mainly because of their varying abilities to withstand environmental conditions. Due to these, researchers are combining different species in order to improve and optimize individual traits. Below are some of the most promising species in this field:
Its ability to rapidly accumulate biomass especially in temperate areas makes it one of the best lignocelluloses plants. Additional, researchers have found out that it is fair common in Europe where research is been done providing an immediate experimenting platform. This plant has a high yield per acre approximated to be around 10 tons even without fertilizer input.
Unlike Miscanthus this plant can grow on wet field be it salty or otherwise and offers an added advantage by preventing soil erosion. It has a high resistant capability against abiotic and biotic stress and has a life span of up to 25 years. This makes it an ideal plant to cultivate for large-scale biofuel production.
It has the ability to grow on contaminated lands and poor soil while still providing a high output. This makes it an attractive candidate for ethanol production and even considered for bioremediation.
It is a class of Napier grass, giant king grass and elephant grass largely found on the African continent. Mainly used as a fodder crop, it can be harvested more than 5 times a year with little maintains been required. This has attracted the attention of some due to it easy cultivation needs and high yields over a long period making it ideal longterm source of biofuel.
There are many plant species with the capacity to generate biofuels. Scientists have discovered some species like: Panicum turgidum, Halopyrum mucronatum, Desmostachya bipinnate and Typha domingensis among others to have the potential and can be an economical source of bio-ethanol.
---

Biofuel is a field of research that has attracted many scientists and investors due to its promising results. Every day new facts are realized and the general opinion is charging as many people adopt these biofuels. This promises a better greener future as more resource are been directed to such project such as starting a biomass pelletizing factory across the globe.
How to make feed pellets from grass?
BPM420 Pellet Mill can process feedstuff very well. Generally, the capacity is 5-7 times than processing sawdust. However, we can not tell us the exact capacity without knowing the exact information of raw material. Such as following questions:

1, What kinds of grass do you process? And what is the size(diameter and length) of grass?
2, Do you only process single grass? As per our experience, when people make feedstuff they always process mixed raw material. It is better if we know the component of raw material.
3, What is the diameter of final pellet mill do you need?
If you need a detailed and customized business plan for making animal feed pellets, you have to provide above information to us.