Set Up Feed Pellet Production Plant for Livestock in Canada
Why is it a Profitable Business to Start Feed Pellet Mill in Canada?
Investing in a livestock feed pellet processing plant business in Canada has great prospects. Canada has a well-developed livestock and feed industry, a large land area with abundant agricultural resources, and is a major exporter of food and livestock products in the world.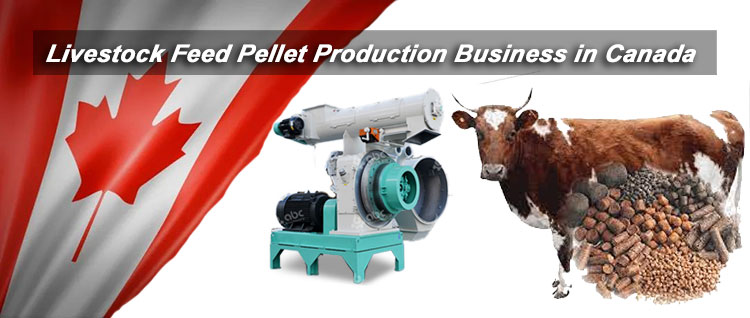 Business Potential for Investing Livestock Feed Pellet Plants in Canada
Different grains are grown from east to west, with the eastern region dominated by corn and soybean meal type diets, while the western region has a variety of grains such as barley, wheat, vegetable meal, peas and fava beans. The fact that feed pellets can be produced in large quantities in a relatively short period of time means that there is a high potential for success in starting a feed pellet processing plant in Canada. (Read more about Livestock Feed Pellet Production Business Plan)
A Comprehensive Guide to Set up a Feed Pellet Processing Plant in Canada
Now that you know it's a good idea to start your own feed pellet processing plant in Canada, let's look at how to set it up properly.
► Step1 Choosing the Right Location to Build your Feed Plant
The success of any business is highly dependent on the area you choose to do business in. Similarly, for setting up a feed pellet processing plant in Canada, the location you choose is very important. If your plant is far from your raw material suppliers, you will have to invest extra money to get your product to market and receive raw materials such as corn, wheat, etc. from your suppliers. The location should also be large enough to accommodate a cattle feed pellet processor and to store the crop and finished feed pellets.
► Step2 Select Reliable Supplier and Workers
You should find and secure a stable and viable supplier of raw materials within your budget and determine the actual quantity of feed pellets you want to produce each month and the amount of raw materials required to achieve your target. Based on this, purchase a feed pellet processing machine with efficient production according to your needs. The machine must be durable and consume less energy. Research the feed pellet mill manufacturer before buying the best machine on the market.
Apart from this, hire a few competent laborers. They should know how to run a feed pellet mill so that you can get the results you expect from your feed pellet processing plant. Skilled workers are easy to find in Canada, so it won't take much effort on your part.
► Step 3 Buy a High-quality Cattle Feed Pellet Mill
Buying quality livestock feed processing equipment is the most important step in setting up a livestock pellet mill. Even if you only have a small budget, it is best to avoid buying outdated and inefficient equipment as this will become a big problem for further animal feed pellet production. Gather more information about feed pellet manufacturers and suppliers and then choose a reliable and reputable one to help you set up your own feed pellet processing plant and keep your investment costs as low as possible!

ABC Machinery is a reliable manufacturer and supplier of equipment for the manufacture of cattle feed pellets and building turkey solutions for animal feed processing. Feel free to contact us for more information on making livestock feed pellets here!

High-quality Complete Feed pellet Processing Plant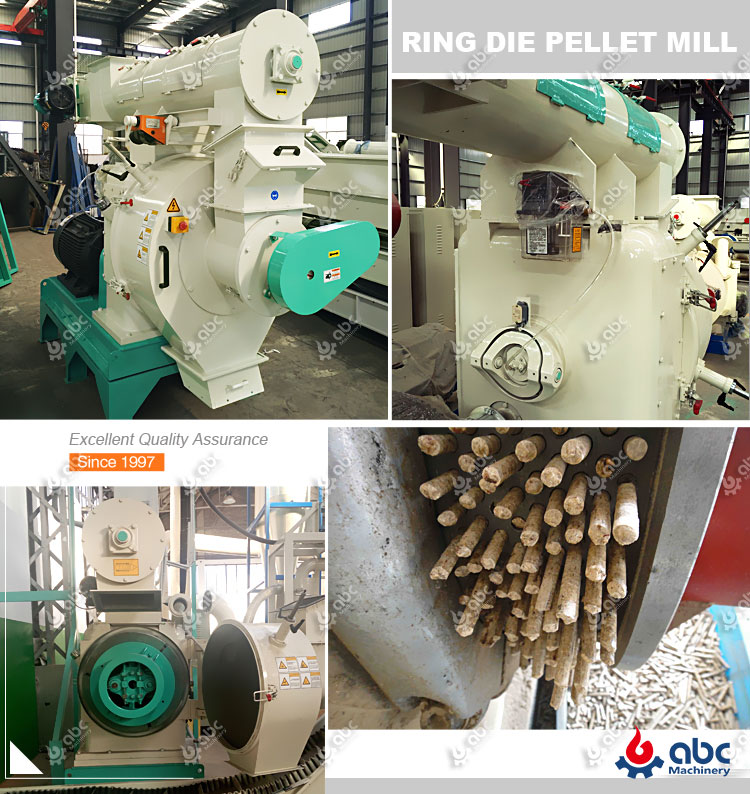 Ring Die Cattle Feed Pellet Production Machinery for Industrial Purpose
Buy factory-price cattle feed mills at low investment capital to set up small, medium and large livestock feed pellets for farm owners and animal feed pellet production investors respectively to set up their own livestock feed processing plant at low cost! (Related article: Small Feed Pellet Manufacturing Plant for Livestock & Poultry)

Working Video : Livestock Feed Pellet Processing Plant
HOT sale cattle feed pellet mill at ABC Machinery! We are manufacturer and supplier of livestock feed processing machinery, guide on animal feed pellet production process and how to start animal feed pellet making business with limited cost in Canada, Uzbekistan, Philippines, Tanzania, Uganda, etc.
If you have any ideas for making feed pellets on your farm or livestock feed pellet plant, please contact us for more information!