Mobile Cattle Feed Milling Equipment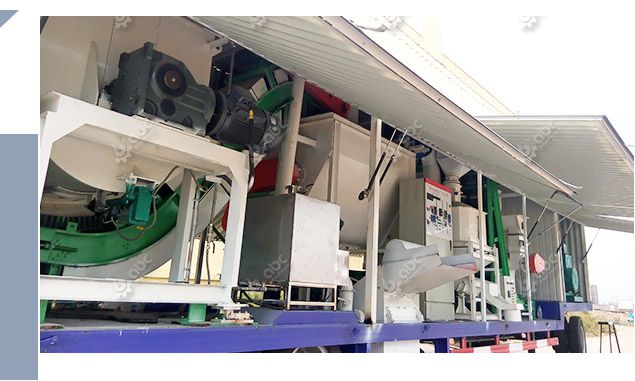 Movable Feed Pellet Plant
Capacity Range: Can produce 800kg to 1000kg feed pellets per hour.
Size: 1200*250*410 mm
Weight: 18.6 ton
Application: It is widely used for processing most kinds of livestock feed materials, especially forage like crap straw, stalk, hay and grass.
Target User: This movable complete set of feed milling equipment is suitable for use on farms and ranches, regions that don't have power and pasturing areas.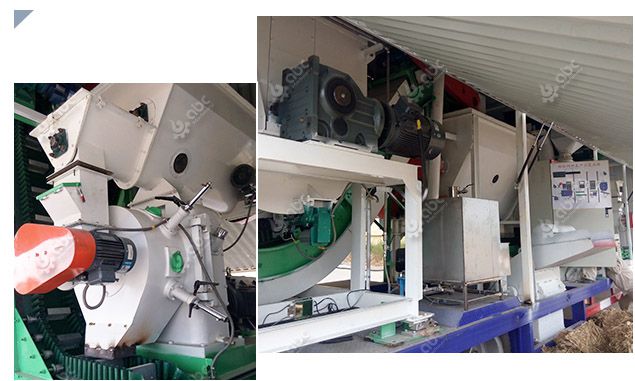 Feed Mill Equipment Details
Having a moveable livestock / cattle feed milling plant is absolutely convenient for any farmer and that is exactly what this animal feed processing plant is all about. In addition to other supplementary equipment it comes with purposeful equipments for crushing, mixing and pellets manufacturing. All of this machinery has been placed in one compact container and placed on a vehicle to complete its function as a portable. This mini feed milling production line that moves around with ease, operates automatically and consumes very little energy.

With a weight of only 18.6 tons it produces a minimum of 800kgs to a maximum of 1000kg of cattle and livestock feed per hour. It functions well at producing food for livestock and cattle. Years of intense research of this cattle feed milling plant resulted in its successful launch into the market in 2013. Our clients have since enjoyed its reliable and dynamic function and its popularity continues to increase.