1TPH Wood Pellet Production Plant in UK
Project Name: Small Wood Pellet Production Plant
Production Capacity: 1 ton wood pellets can be produced per hour
Raw Materials: Waste wood from local wood processing factory, along with some leaves, grass
Production Process Flow: Chipping, crushing, drying, pelleting, cooling, packaging.
---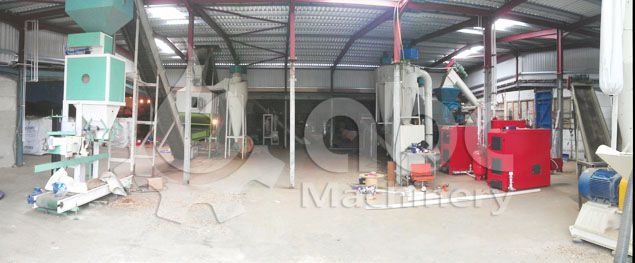 Full View of the Pellet Plant
This is a small sized complete wood pellet production plant designed and built for one of our customer in redruth of Cornwall UK. This project adopts chipping and crushing all-in-one machine which can not only reduces occupied area, but also reduce equipment investment cost. A new type of double drum dryer featured of high heat utilization rate.

Wood Pellet Production Plant Display
The following photos were took during the project onsite installing and commissioning. Just feel free to get in touch with us if you need more information including the detailed equipment cost.


Raw Materials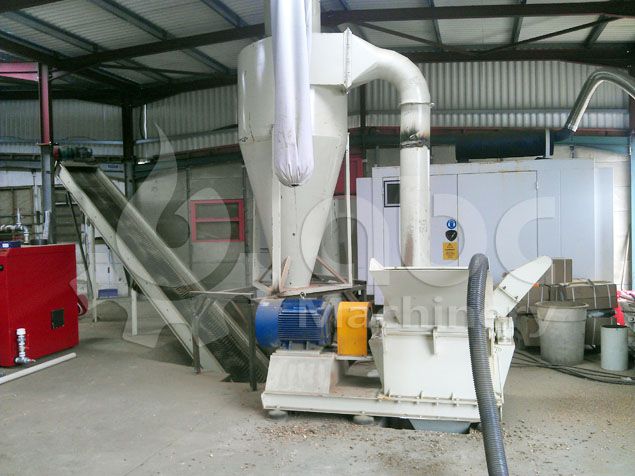 Wood Chipping and Crushing Mahcine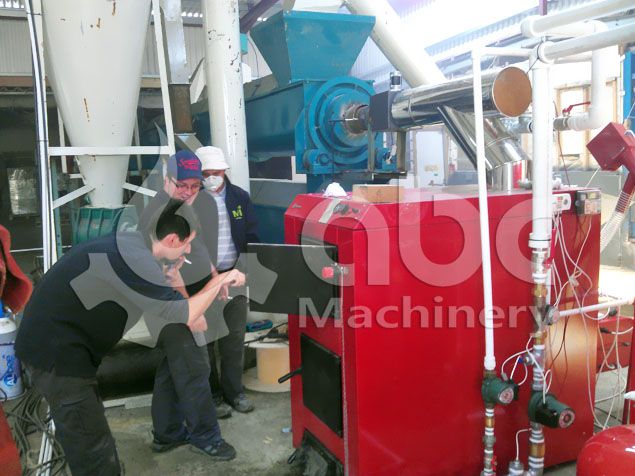 Drum Dryer with Biomass Pellets Boiler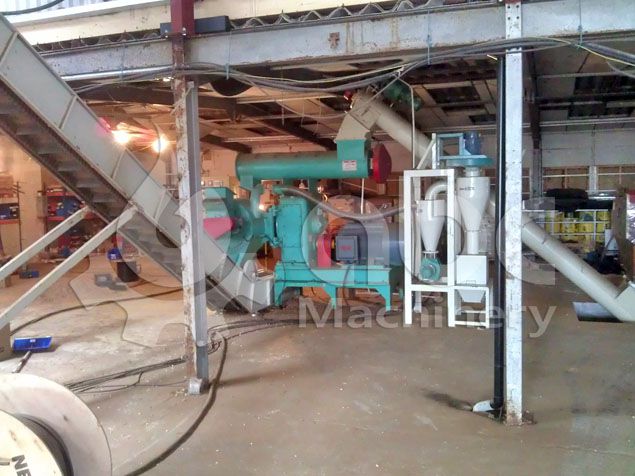 Ring Die Wood Pellet Machine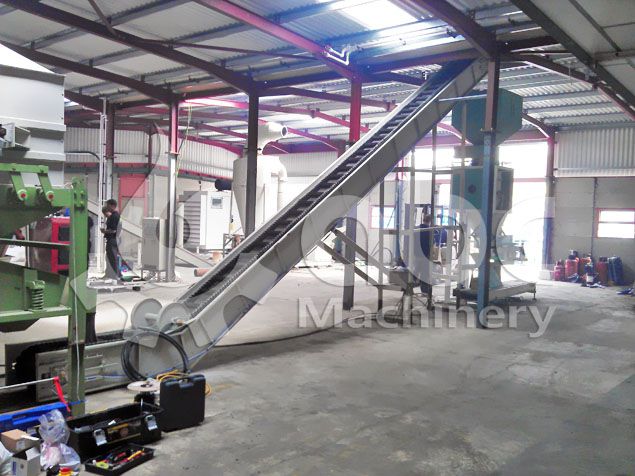 Cooling and Packing Machinery

Facts of Biomass Pellet Fuel
Fossil fuels are widely used to generate power and electricity all over the world. Coal is the most common fuel but it produces carbon dioxide and sulphur dioxide which has proven side effects on humans and nature. The Biomass pellet fuel is a renewable source of energy and gained popularity recently because of its advantages over coal. Biomass pellet fuel is made by compressed biomass in various forms such as straw, rice straw, rice husks, peanut shells, residues from wood industries etc.
Biofuel Pellets Vs Coal Energy
Let's discuss and see whether or not the new Biomass Pellet is actually better source of energy than Coal.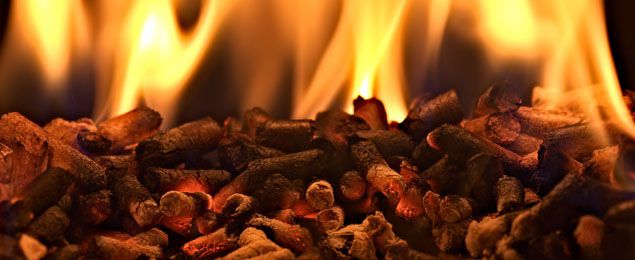 The fuel has approximately 98% burning rate with little sulphur and mercury emission in the air.
Pollution is a major problem with fossil fuels. They produce carbon dioxide when burned which is responsible for global warming. Biomass Pellet has an advantage over coal because it protects environment as it is renewable and convenient to transport.
Coal power plants are just 33% efficient as compared to biomass pellet's 90% efficiency. Its residue can also be used as fertilizers for plants, to produce hot water.
The most important thing about biomass pellet fuel is that it is a renewable source of energy with greater energy efficiency and can be produced continuously. On the other hand, coal fuels are non-renewable resources and diminishing day by day. This makes the former a more reliable option. (Related Product: Ring Die Wood Pellet Press )
Now the question is can coal ever be replaced by biomass pellet? Here is the analysis of heating value of biomass pellet fuel.
Normal Pellets Calorific Value
Calorific value is the amount of energy released by a unit weight/volume of a substance during complete combustion. Pellet heating values of below substances are (reference data only):
2500 Kcal/Kg for all kinds of pine, white pine, catalpa, oak, elm etc.
4300 Kcal/Kg for Soft hard wood. Ex: aspen, fir, birch, etc.
3000 to 3800 Kcal/Kg for straw pellets.
3800Kcal/Kg for bean straw, cotton straw, peanut shells etc.
3700 Kcal/Kg for corn stalk, rapeseed rod.
3500Kcal/Kg for wheat straw.
3000Kcal/Kg for rice straw.
The cost of bio energy kilowatt/hour has the potential to be reduced to half by 2025, making bio-based energy direct in competitive with coal. This may require significant attempts but eventually biomass pellet fuel has capacity to replace coal.
---
If you are planning to start your own wood pellet production factory or need a customized business plan, we are here to help you! Send us your cost budget, raw material and other specific situation, then we can offer you the best pelletizing plan as sonn as possible (info@gcmec.com)!