1.5TPH Palm Fiber Pellet Production Line in Malaysia
Project Name: Complete Pellet Production Line
Plant Location: Malaysia
Raw Material: Palm Fiber
Production Output: 1500kg per hour
---

Make Fuel Pellets from Palm Fiber Wastes

This production line is designed and built for making bio-fuel pellets from palm fiber. It was ordered by one of our client in Malaysia. View the photos during the on-site construction and commissioning. Don't hesitate to contact us if you are also planning to start a factory for processing palm fiber and interested to know more about this pellets manufacturing production line include equipment price and project cost.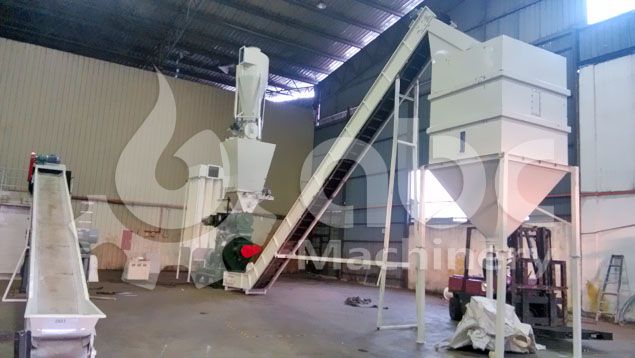 Factory Layout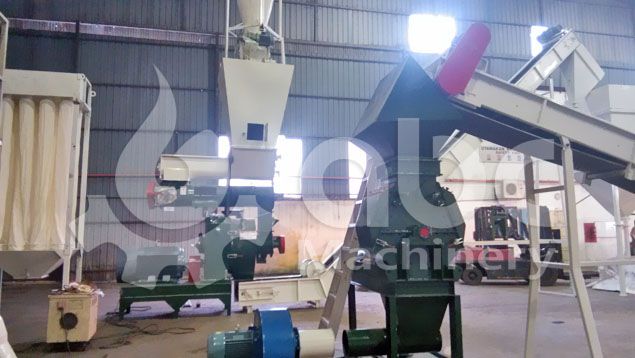 Palm Fiber Crushing and Pelletizing Machine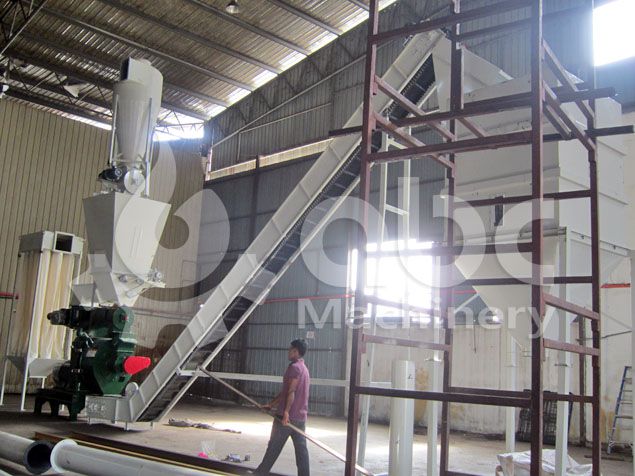 Pelletizing Section in Construction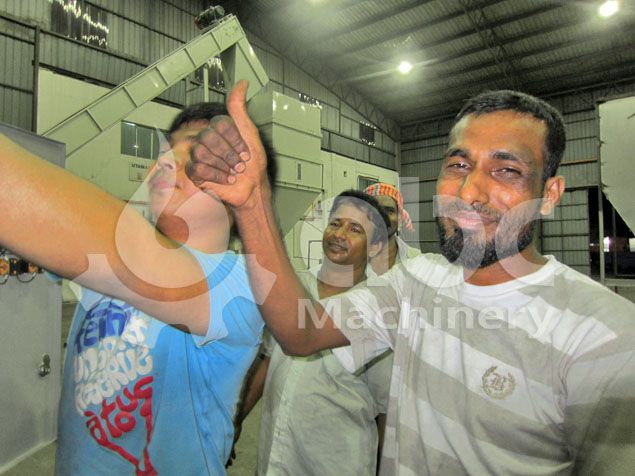 Client of this Pelleting Project

Palm Fiber Pellet Production Process
To be able to create pellets for sustainable usage, a proper management process would have to be followed.


Pelletizing Process Flow Chart
First, raw fiber is to be shredded in a palm oil factory, and they will be put in a grinding machine to produce optimal size or length of the material.
Next, the grinded fiber will have to be dried out so that the moisture content will be kept at a minimum, and this is important because pellets should be consistently dry throughout its full usage.
Then, this dry fiber would be transported to a machine to transform them into pellets, which would end up as hard, coarse and hot once they would come out. After which, these pellets would be cooled down to the required temperature and will be further sent to the next process to be able to pack it nice and good for importation and sales
Types Of Palm Pellets
Oil palm use for biomass fuel pellet production line has been very prevalent during these past few years. Through the help of the trees' large leaves, trunks and fronds, a large amount of biomass product had been acquired, and these have been used for both domestic and industrial biomass cooking boilers and power plants. However, confusions tend to arise from all the palm pellet types, so below, we shall expound on these and even tackle the seemingly complicated process of pelleting.

| | | |
| --- | --- | --- |
| EFB | Mesocarp Palm Fiber | Oil Palm Tree Trunk |
EFB Pellets: These pellets are acquired from the extraction of crude palm oil from an empty fruit bunch (EFB). They are denser and are easier to store, with the added benefit of them costing less than the regular pellet type.
Mesocarp Pellets: Mesocarp Pellets are usually extracted from the innards of the palm tree, as it basically is the fiber from the oil palm fruit.
Trunk Pellets :A result of actual palm trees that have been taken down for other uses, these types of pellets can serve as a natural cooking fuel.