Business Visit to Tunisia, Africa - Dairy Cattle Feed Plant Project
Business Visit to Tunisia, Africa
Purpose of the Visit: Visit our local customers in the country, and conducted research on the local feed production market to help more local people understand the feed processing technology and guide them on dairy cattle feed plant setup.
Visit Time: July, 2019.

Lately, we sent a market research team to pay a business visit to Tunisia. Tunisia is located in the northernmost tip of the African, facing the Mediterranean Sea in the north and east, bordering Libya to the southeast and Algeria to the west. The dairy / cattle feed manufacturing industry is the second largest producer after olives in Tunisia, however, its production is now under pressure.


One of Our Client's Land for Building Cattle Feed Plant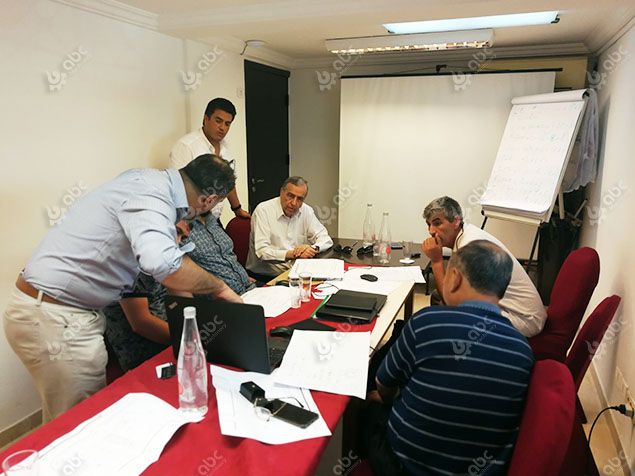 Discuss on Cattle Feed Mill Layout and Process Design
In recent years, animal feed prices are rising around the world, and Tunisia is heavily dependent on imports because its climate is not suitable for growing fodder, except in northwestern Tunisia. In order to solve the market chaos, the Tunisia starts to control the prices of almost all industry. However, the result is unexpected. More and more farmers sell their cows and other livestock animals due to the price setting policy and expensive feed. There seems no prospects in dairy industry in Tunisia. In fact, there are great potential in dairy sector since there are huge demand for dairy products, such as milk, beef and more. The biggest opportunity for local Tunisia farmers and investors in dairy industry is the animal feed processing.
If you are about to start your own feed processing business, you can take this cattle feed plant layout and design for 5ton/h feed production.
Global Dairy Feed Production Market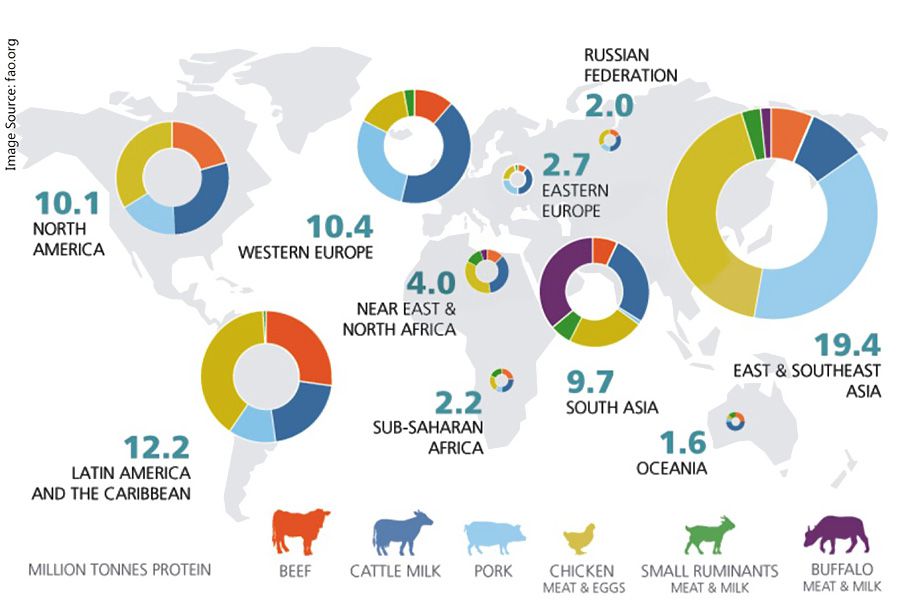 The biggest opportunity for farmers and investors in dairy industry is the animal feed processing business.
The main cost of dairy industry is the cattle feed, which takes up to 62 ~70% of the production cost. However, the reality is the in Tunisia, only the Northwest area is suitable for the fodder growing due to the fertile soil and average annul rainfall. The southern area in Tunisia is lack of fodder production due to unsuitable natural conditions. Tunisia agriculture plays an very important role in the dairy sector. In addition to hay and straw, there are more requirements for concentrated feed. Therefore, in order to ensure the stability and growth of Tunisia dairy industry, there would have more supports from the government for the dairy feed processing business. (Click here to know more about gemco pellet mill for making pelleted feed products.)
Livestock Feed production in africa (in million metric tons)
Source: Alltech Annual Feed Survey
| | 2013 | 2014 | 2015 | 2016 | 2017 |
| --- | --- | --- | --- | --- | --- |
| Total compound feed | 30.97 | 34.57 | 36.13 | 39.5 | 39.14 |
| Poultry feed | 17 | 21.1 | 21 | 20.1 | 22.35 |
| Cattle feed | 10.7 | 11 | 8.64 | 10.9 | 12.1 |
| Pig feed | 0.4 | 1.1 | 2.3 | 2.1 | 2.2 |
| Number of feed mills | 806 | 1,150 | 1,210 | 2,081 | 2,068 |
In Western and Eastern Africa, poultry houses (for both broiler and egg production), slaughterhouses, and animal feed mills are becoming hot projects to invest in. As can be seen in the above table, the production of poultry feed, cattle feed and aquafeed is also increasing in recent years.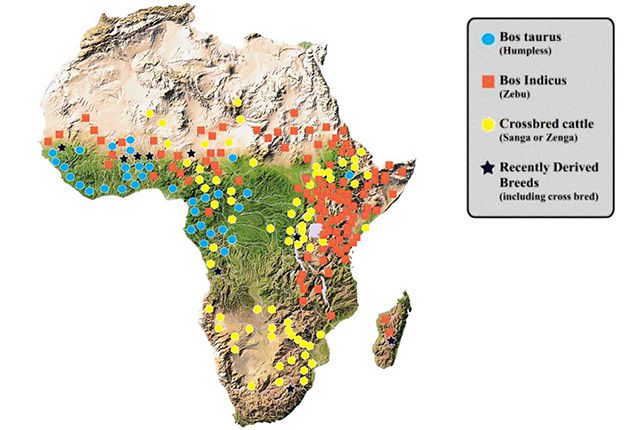 Beef Production in Africa
Challenges for Tunisia Animal Feed Production Business
Low quality fodder can't meet the demands of farmers, especially large scale farmers who require the concentrate feed greatly.
The raw materials for animal feed processing, such as grains, heavily reply on the imports. So, the animal feed processing is easily influenced the international market.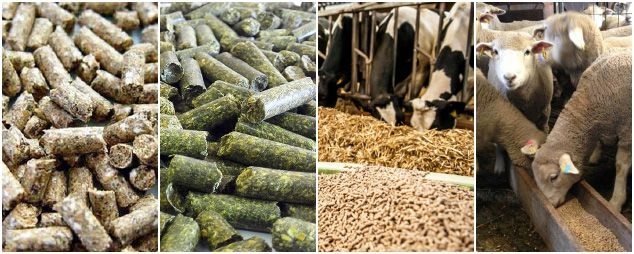 Making Feed Pellets for Livestock Animals (dairy, cattle, sheep, goat, etc)
Fodder companies such as the large 3 from the Netherlands: Agrifirm, ForFarmers and De Heus could achieve win-win situations on the basis of their knowledge, seeds and production. Setting up fodder production in the North and North-West of Tunisia at the level of the quality of the animals, hence on the one hand balancing the input price according to the market and on the other hand increasing the yield and quality of fodder, can make Tunisia more self-sufficient. Note that this opportunity seems to be a no-regret option since the sector is growing and import of animal feed is huge. The investment is not depending on the implementation of a quality and pricing system, although the level of investment might. (Read more about livestock feed manufacturing business)
Related Animal Feed Project Report
In fact, setting up feed processing plant in Tunisia could be a win-win for individuals and the government. Because, on the one hand, it balances the input price according to the market, on the other hand, high quality feed and increasing production of feed can make Tunisia more self-sufficient. Please note that this opportunity seems to be an unrepentant choice as the industry is growing and the import of animal feed is huge. Investment does not depend on the implementation of the quality and price system, but on the needs of the market. You maybe also interested in poultry feed making machine >>