Ring Die Feed Mill


Making Pelleted Feed for pigeon, poultry, cattle, fish, etc.
Application: Large feed pellet mill; Medium to large scale animal feed pellet milling process; New developed machinery for industrial fodder pelleting.
Main Feature: Ring die feed mill is mainly consist of feeding device (screw feeder), hardening and tempering device (conditioner), face plate, press chamber transmission system, overload protection and electrical control system. The feeding of ring die type feed mill is forced into the pelleting chamber and distributed by the high speed rotary scrapers. It is featured with movable, reasonable price and high output. The output capability ranges from 0.8 to 2 t/h.
GEMCO RING DIE FEED PELLET MILL PRODUCT LIST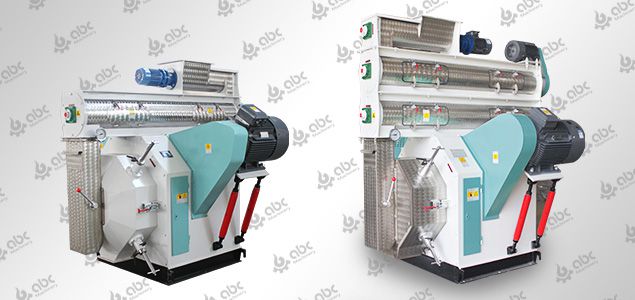 Model
BPM 25C
BPM32B
BPM35B
BPM40B
BPM45B
Power
(Main Motor)
22kw
37 kw
30x2 kw
45x2 kw
55x2 kw
Output
1-2 t/h
2-5 t/h
3-7 t/h
4-10 t/h
6-15 t/h
Conditioner Power
(Single Layer)
1.1
2.2
2.2
4
4
Feeder Power
(Variable Frequency Motor)
0.75 kw
0.75 kw
0.75 kw
1.5 kw
1.5 kw
Inner Diameter of Ring Die
250mm
320mm
350mm
400mm
450mm
Have any questions about large feed mill? Want to know more about this new type ring die mobile feed pellet mill? Don't Hesitate to contact us! Buy from GEMCO pellet mill manufacturer and you can enjoy both high quality, best service and incredible low price!
Details of the ring die feed pellet mill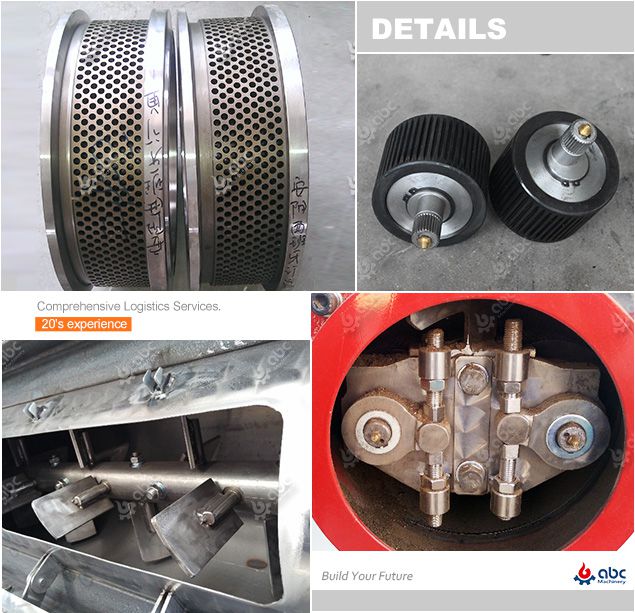 Equipment Details