Movable Small Biomass Pelletizing Plant Exported to Canada
Lately, a set of movable small biomass pelletizing plant was manufactured and delivered to Canada. This is a mini production line for manufacturing biofuel pellets. View the following photos to see the packing and loading of the machinery to Canada.
Movable Mini Pelletizing Plant Packing & Loading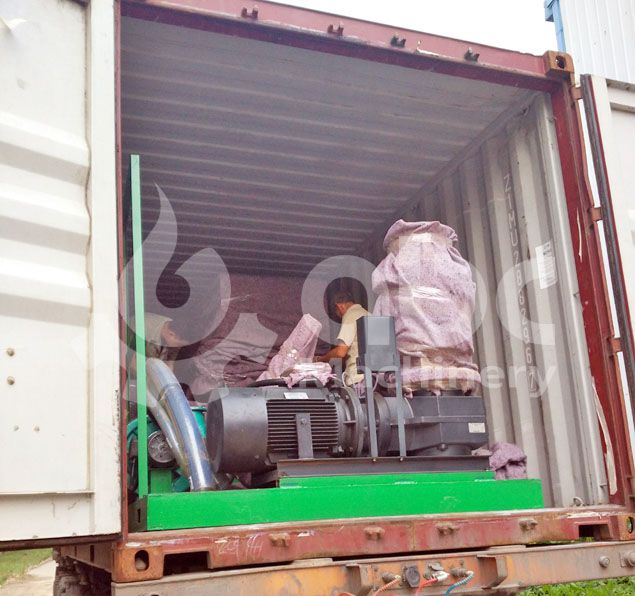 Biomass Pellet Plant in Container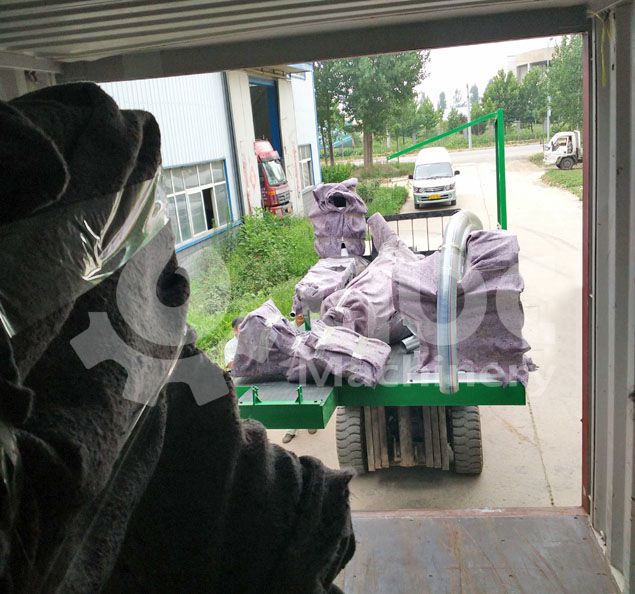 Loading of the Equipment

Introduction of the Small Mobile Pelletizing System
We are going to introduce the multifunctional small mobile pelletizing system and to begin easy, this is a pelletizing equipment that comes with an integrated system encompassing a pellet mill and other auxiliary equipment. The systems work in tandem to form one functional unit that ensures high-quality pelletization.
This machine group can also be mounted on a tailer with wheels, making it more easy to move around.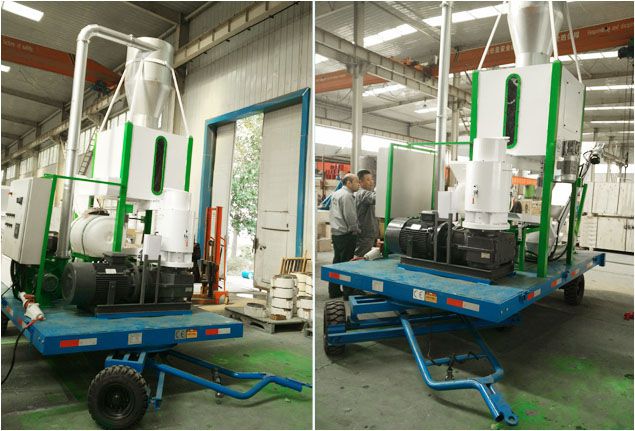 Related product: Movable Pelleting Plant with Wheels >>
Equipment Forming the Unit
The system comes with all the equipment necessary for its efficient pelletization. Some of these equipment include a hammer mill and a separation system as well as a pneumatic handing system and a mixer feeder. Other equipment includes a tempering system, a conveying mechanism, a facility for pelletizing and a cooling system. The conveying system seems a little detached from the main unit and it serves the primary role of integrating other crucial functions of the plant. Some of these functions include crushing as well as pelletizing and cooling of the system. It also transports the pelletized items into one plant, thus lowering the cost of operation and improving overall efficiency.
The Process Involved

Pelletizing Process of this Small Assembly Unit
In order to ensure the process works as efficiently as possible, the exterior design of the pellet plant has to be made in a concise manner. It is also designed in such a manner that it adopts various frequency regulations so as to manage the key workflow in order to meet the varied customer requirements. The system makes use of both the locally and internationally accepted standards of production so as to ensure the finished pellets come out as smooth as possible as well as in the required density and delicate surface.
The raw materials mainly comprise wastes and residues obtained from the furniture making factories, sawmills and the wood processing factories. These raw materials include waste wood chips, wood shavings, sawdust and rice husk, peanut shells, etc.

Why choose this small Movable Pellet Plant?
The small biomass pelletizing plant is one of the most advanced pieces in the pelletizing industry. This is because it can be operated by simply adjusting the buttons. This translates to less manpower, hence helps save labor cost. It is also fairly mobile, meaning it can be moved anywhere with ease and with such a small volume, there can never be a pelletizing plant that offers such levels of flexibility!
Needless to mention, the plant makes use of parts from Schneider, means it is to be trusted when it comes to efficiency and durability.