Floating Fish Feed Machine Exported to Ecuador
This article is about the shipping news of a complete set of floating fish feed machine bought by one of our American Agency. This set of fish feed machine was delivered to Ecuador where the end-user of our American agency is lived. Some photos were taken during the process of examine goods. Just feel free to send us an inquiry for more information along with the latest promotion price list!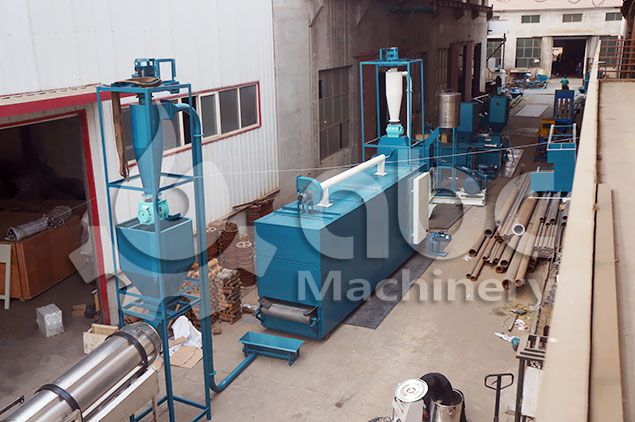 Complete Fish Feed Machine Set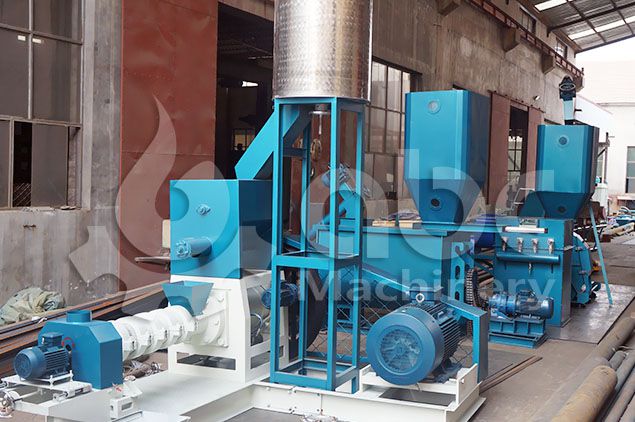 Aquatic Feed Extruder Machine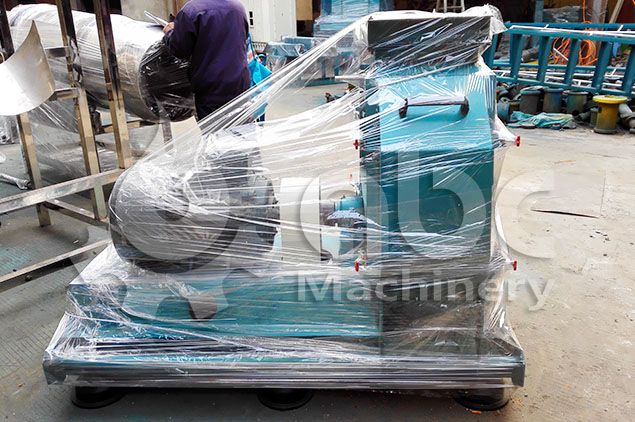 Fodder Crusher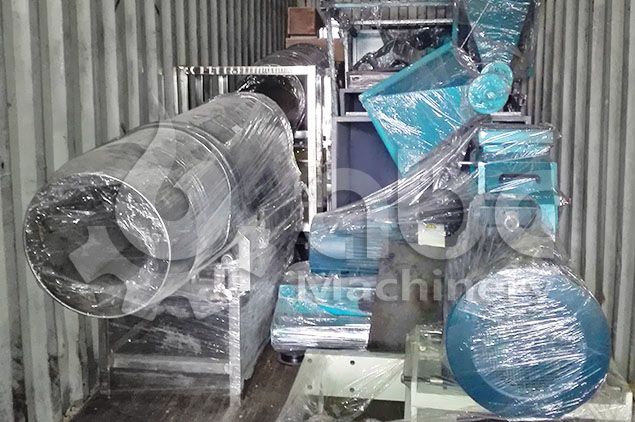 Equiopment in Container
Fish Feed Manufacturing Processes and Machinery Requirements
The followings are about the general processes and machines of complete fish feed processing plant. If you are planning to start your own fish feed mill, and need more advices on project plan designing and equipment selecting, you are welcome get in touch with us!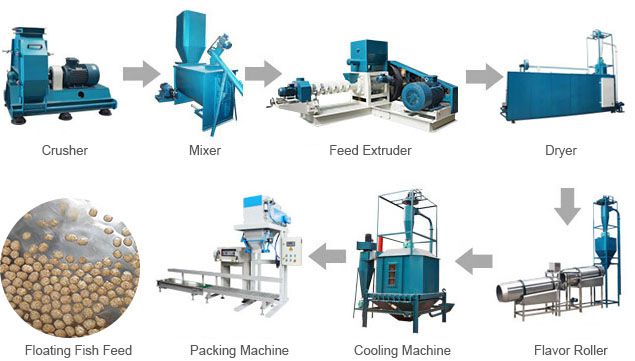 The extruded fish feed pellets must have a good stability in the water. Starch is also an important component of this stuff ranging from five percent to sixty percent, which is great too. The starch content of any sinking fish feed might be up to 15%, and the starch content of any floating fish feed might be no less than 20%.
You can reduce the grain or other fodder materials to any particle size when you take advantage of the crushing process. You have to use a water-drop crushing machine if you want to produce 1-10T/h fish feed pellets, and a hammer mill is enough for any 150-700kg/h fish feed pellet production. Fine crushing and normal crushing will be used for a larger factory dealing with aquatic feed manufacturing, as this is a secondary crushing technology that must be used.
News: Small Feed Mill Machine Exported to Nigeria
You have to take advantage of this part in any floating fish feed making process out there. This part of this process is truly simple when the physical properties found in the feed ingredients are just the same. There is also an issue that coexists regarding the mixing and separation of the feed ingredients, and you have to keep this in mind at all times.

Conditioning is all about adding heat and water to any powdery materials when you are getting prepared to make fish feed, and you have to do this to enhance the water resistance and digestibility of any feed out there. This process will get rid of any pathogenic bacteria. You can also use a fish feed extruder of the wet type to realize this process but the price tends to be higher.
Your floating fish feed should have awesome anticorrosive properties for it to prevent any sort of mildew from showing up. A drying machine will give you the solution to this situation in no time too. If you want to improve both efficiency and drying space, a 3-layer drying machine can do the job pretty well. Separate the powder while screening the fish feed pellets. (Feed Mill Project: 40 ton/h Fish Feed Pellet Production Line )
Use a drum-type sprayer to spray your heat-sensitive components or edible oil in your animal feed processing for aquatic or fish. The liquid in the particles must be uniform, and you have to bear this fact in mind at all times. Consider how soluble the water is when you spring the liquid. This will allow you to avoid loss right in the water. Keep this in mind and avoid tons of problems.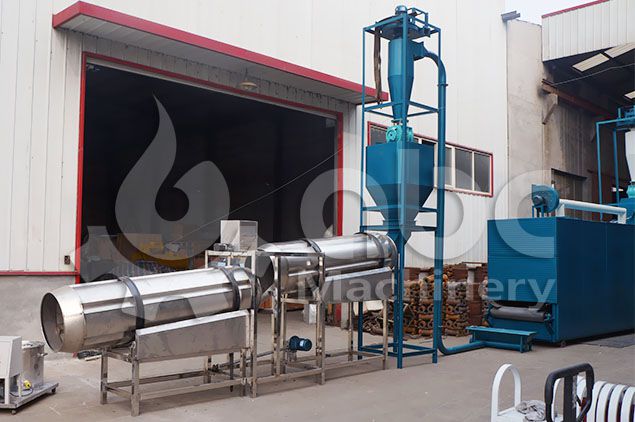 Feed Flavor Roller
A counter-flow cooler will receive the fish feed pellets right away. This will happen after you have just spread the liquid too. This counter-flow cooling machine will allow you to get a lot of advantage because it has amazing features such as small floor area, low power consumption, small air volume, and high automation. This will allow you to get what you want and have a lot of fun down the road with this stuff. Therefore, do this and have what you want because you deserve to succeed here.