40 ton/h Fish Feed Production Line
Project Name: Complete Fish Feed Production Line
Feed Plant Capacity: 40 tons fish feed pellets can be made per hour, which is equal to 250,000 tons per year.
Application: It is suitable for processing various aquatic feedstuff into fish feed pellets (make both meat-eating fish feed and omnivorous fish feed for squid, grass carp, herring, tilapia, salmon, etc).
Fish Feed Production Line Construction Site
Looking for customized project plan to open a large fish feed processing factory? You can take this project for reference. If you are interested, we can also offer detailed equipment parameter and price. Send us inquiry and we will do our best to help you!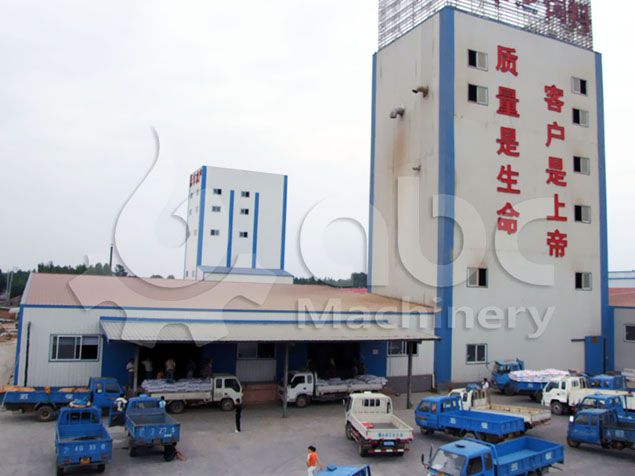 Finished Fish Feed Production Factory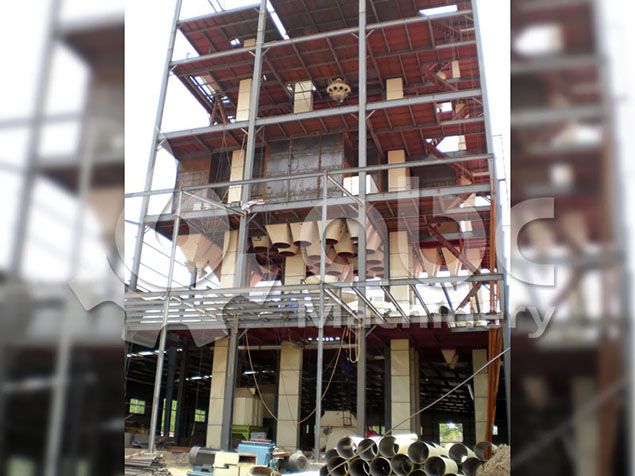 Construction Site of the Feed Production Line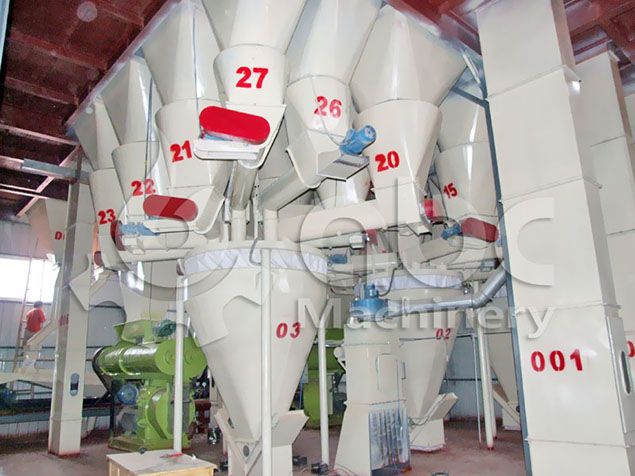 Feed Pelletizing Section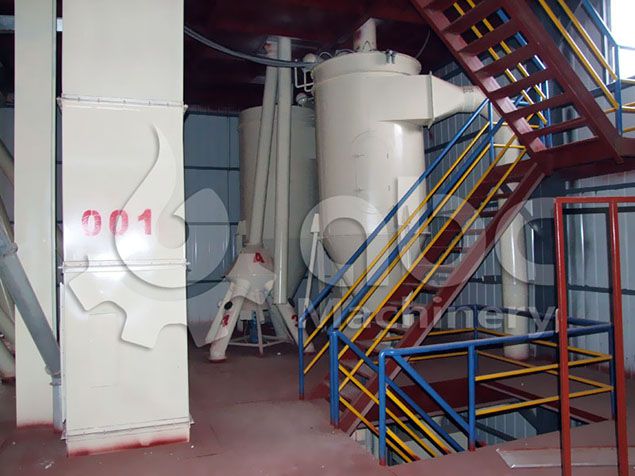 Related Processing Equipment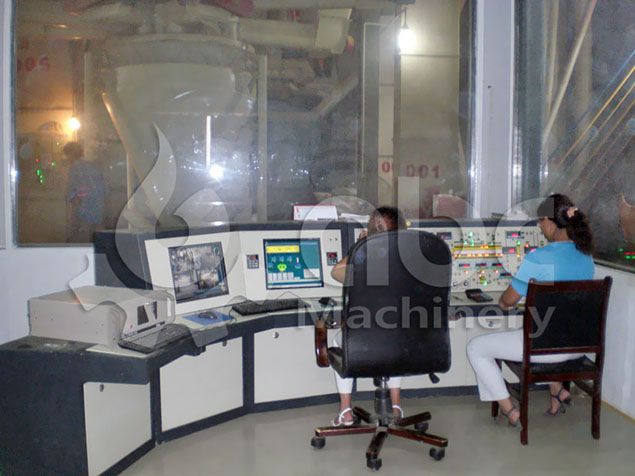 PLC Control System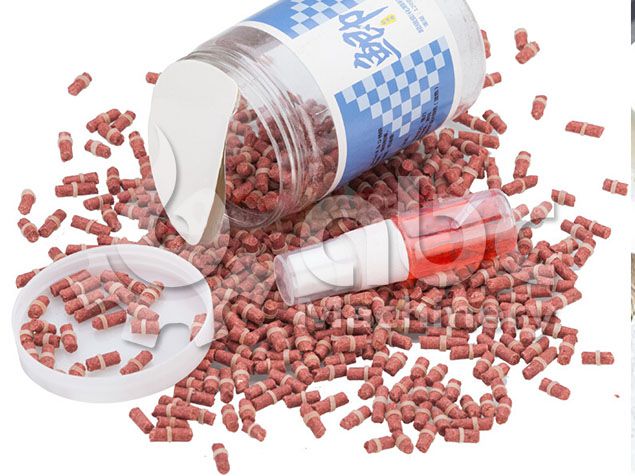 Produced Fish Feeds (the rubber band is optional)
Application of Fish Feed Pellets
Application of fish feed pellets with different taste: the fish feed pellets have many different tastes. The chosen of taste is determinded according to different feeding evironments. For example, when the fish has a disease, garlic tastes fish feed pellets will be used for sterilizing. When temperature is high, garlic taste feed pellets will also be chose. When the temperature is low, the feed pellets with high content of protein may be used. High protein fish feed pellets have very heavy color and you can easily identify.
Application of fish feed pellets with different size: This is very easy to understand. Feed small fish with small feed pellets and feed large fish with big feed pellets. It can also be distinguished from the fish species. Crucian, bream are relatively small while cyprinoid, grass carp are generally large.