Feed Mill Exported to Nigeria for Making Catfish Fodder Pellets
One of our Customer from Nigeria ordered 4 units of feed pellet machine (feed mill) for making catfish feed pellets, including ZLSP 120B, ZLSP 150A, ZLSP 150B, ZLSP 150Q Feed Mill Machine. He buy pellet machine with three different engine, including electric engine, diesel engine and gasoline engine. By doing so, he can feed the different between these feed pellet machines and choose the most suitable one for further business.
Electric Motor Small Feed Pellet Machine for Sale
Diesel Feed Mill
Small Gasoline Feed Pellet Mill Machine
Making Feed Pellets for Catfish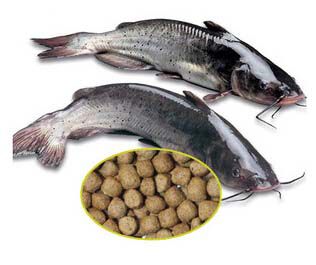 Catfish feed is very popular in Nigeria. The pellet size is normally from 2mm to 6mm.
Suitable Raw Materials: plant protein such as soyabean flour, wheat flour, corn flour and rice flour; animal protein such as crab meal, meat meal, bone meal, shrimp meal and fish meal; and manty other kinds of fish food raw materials.You can also add various ingredients according to local fish living requirement.
Flat die feed mill is suitable for small scale and home pellet production. Ring die feed pellet mill is suitable for medium to large pellet production.