Ring Die Pellet Press Shipped to Spanish
Pine Wood Pellet Press for Sale
On January 21th 2015, one of our Spanish customers inquires about the pellet cooler. He want to cool down 1 Ton/Hr 6mm pine wood pellets. During the further communication, he also show great interested in our 55kW BPM Ring Die Pellet Press. Finally, he ordered one ring die pellet mill, TFS500 hammer mill and contraflow pellet cooler.
Ring Die Pellet Press Shipped to Spanish
On February 20th 2015, our inspector heads for the factory to inspect the pellet machinery ready to ship to Spanish. We bring the purchase contract, the records of customer's specific requirements and GEMCO Pellet Press Catalogue with him. He leaves at noon. The subway in Zhengzhou is awesome and it takes only 25 minutes to the railway station which we thought might takes hours. We arrived the factory at 10:00 in the evening. On the morning of the next day, all the goods are ready for shipping. Our inspector checks the equipment seriously based on the purchase contract. The pellet presses and pelletizing accessory machinery all well furnished.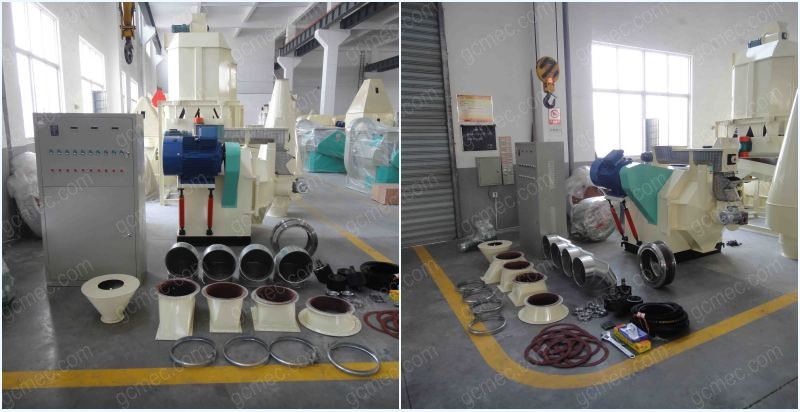 Well Furnished Pellet Press, Pellet Mill Accessory and Spare Parts

We take many pictures during the inspection. Below is the ring die of our pellet mill press with stepped construction design. You can see that the surface and the hole is smooth and shining.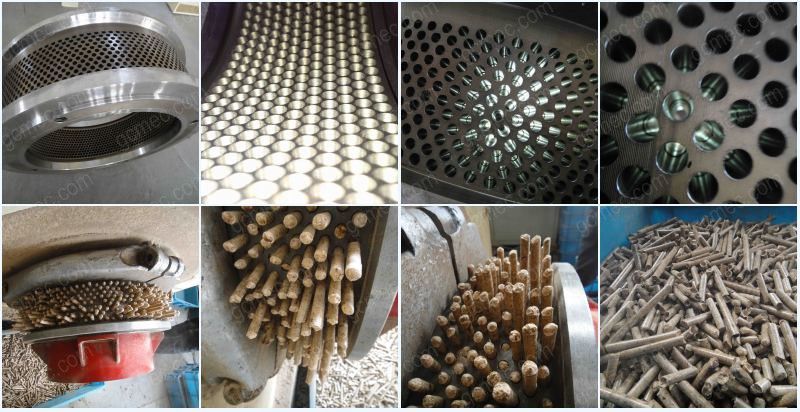 Rind Die and Final Pine Wood Pellets Made in The Test-run
In the afternoon, we test the machine on the spot with pine wood sawdust to make sure the quality of the ring die pellet press. The pelletizing result is as the below picture. It is 5:00 in the afternoon after the test-run. As the working hour is nine to five, we work extra shifts to number the machinery and spare parts.
The inspector is strict and serious. We never let go any rust, paint wear and sunken shell, in order to give our customer 100% good pellet machine.
Ring Die Pellet Machine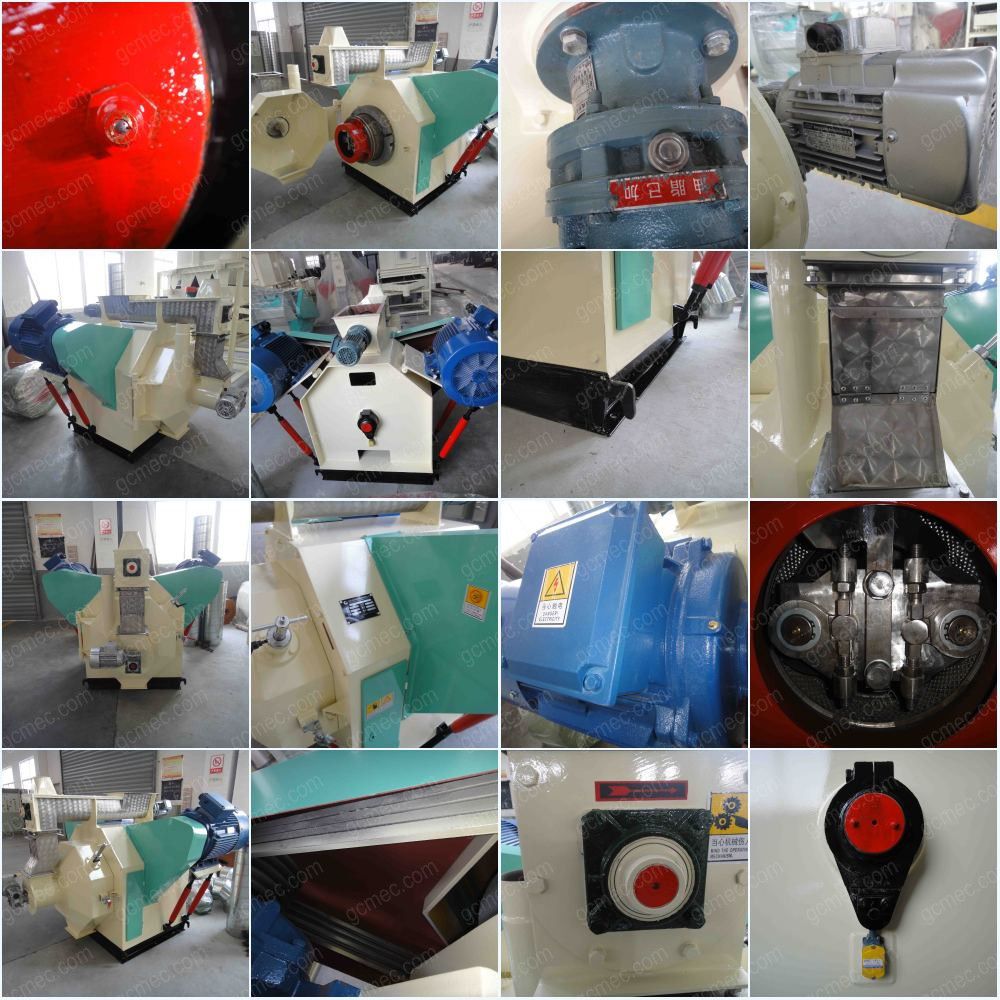 Electric Cabinet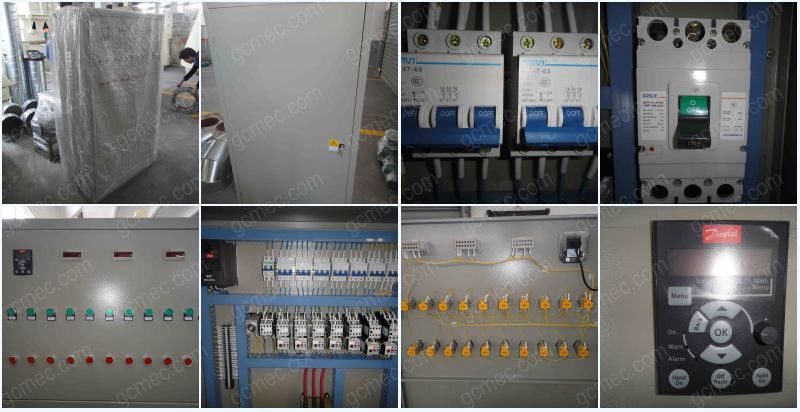 Other Pelletizing Accessory Equipments and Spare Parts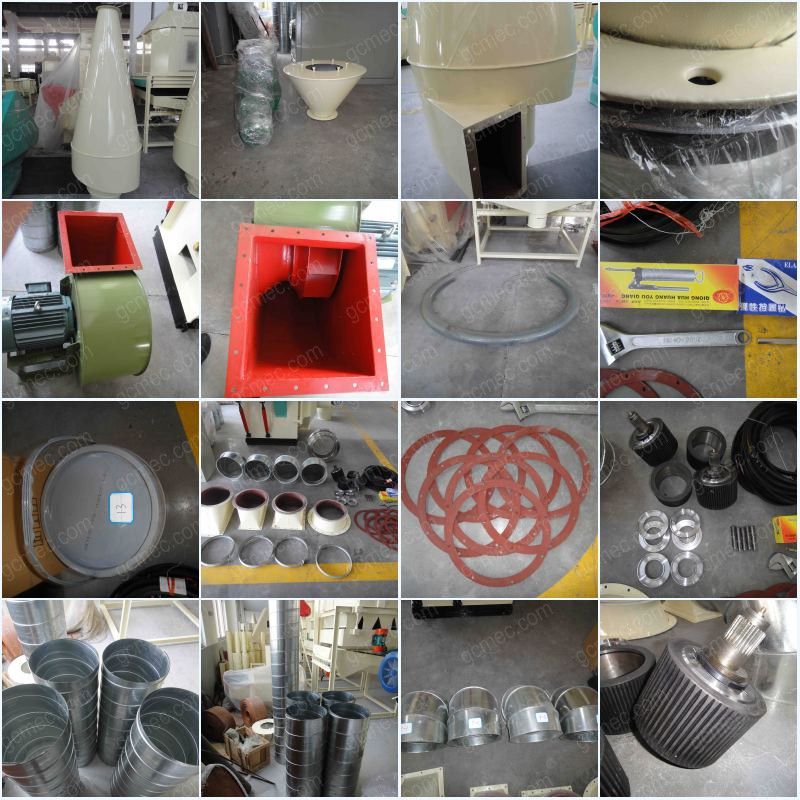 On February 22nd, our inspector supervises the packing of the goods.
Package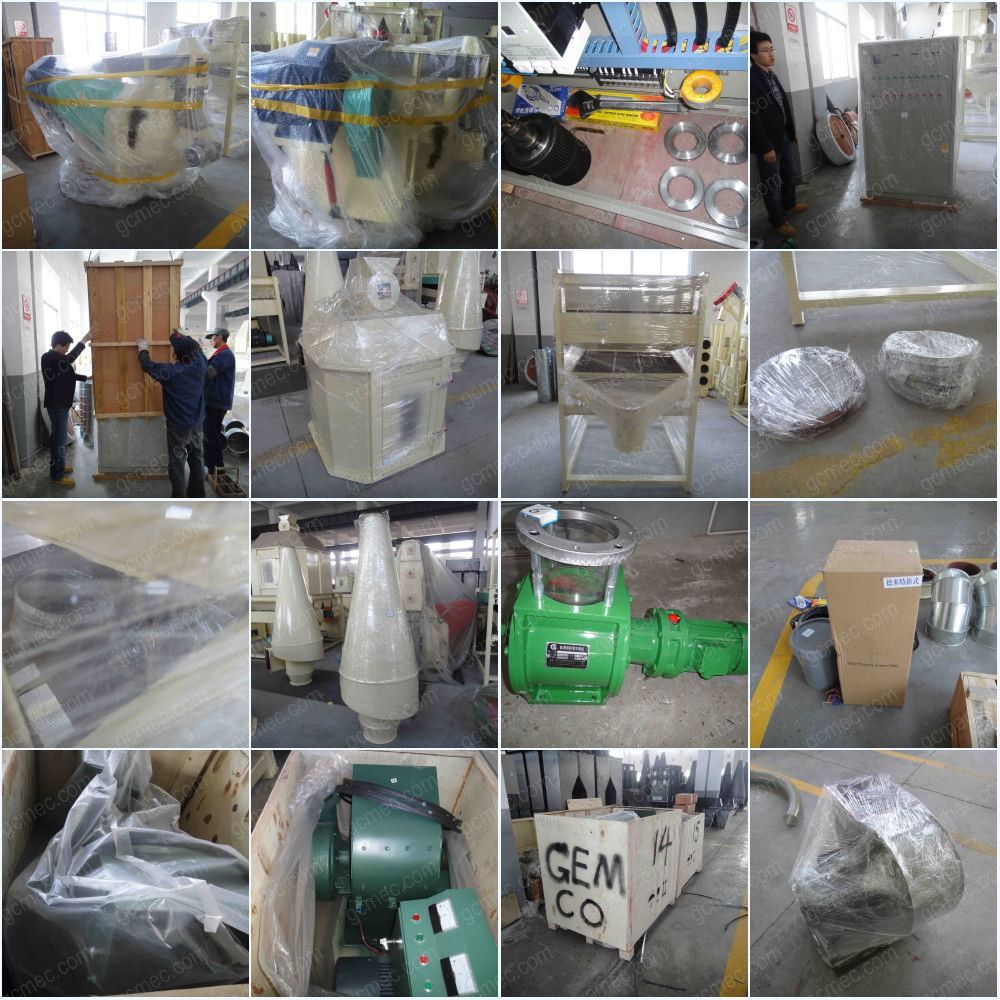 The goods are all well packed and shipped to Spanish.
The List of Goods
Number
Product Name
Size(mm)
1
BPM350 Ring Die Pellet Press,6MM stainless steel ring die (cascade release structure), Motor (packaged with plastic film)
1900*2000*1500
2
Main Electric Control Cabinet
(two press rollers and roller shells, 8 strong belt, 5 safety pin, two roller cover gasket, a box of bolt, a set of random tools: a gas gun, a wrench, a hexagonal wrench, a elastic ring clamp are place at the bottom)

Packaged with plywood fumigation-free wooden cases.
1100*600*1800
3—1
SKLN11×11 Counterflow pellet cooler - upper (Naked)
2000*1600*3500
3—2
Counterflow Pellet Cooler, Four Φ300 Hoop And Eight Φ300 Flange Ring (Naked)
4
Shaq Dragon D=800 (nAKED)
φ800*2400
5
4-72-4A Draught Fan
800*700*700
6
TGFY2.8L Air Seal Machinery
620*260*375
7
Settlement bucket
 
8
Steel lining hose
 
9—1
φ300 Right Angle Bend (Naked)
430*430*300
9—2
φ300 Right Angle Bend (Naked)
430*430*300
9—3
φ300 Right Angle Bend (Naked)
430*430*300
9—4
φ300 Right Angle Bend (Naked)
430*430*300
10—1
Air Network Interfaces (Round to Square)
 
10—2
Air Network Interfaces (Round to Square)
 
10—3
Air Network Interfaces (Small round to large round)
 
10—4
Air Network Interfaces (Round to Square)
 
11—1
φ300×2 tubes
φ300*2000
11—2
φ300×1 tubes
φ300*1000
11—3
φ300×1 tubes
φ300*1000
11—4
φ300×1 tubes
φ300*1000
11—5
φ300×1 tubes
φ300*1000
12
High-Pressure Oil Pump for free (Give As A Present)
400*350*850
13
high temperature resistance butter for free (Give As A Present)
φ300*400
14
TFS500 Hammer Mill
1240*970*1060
15
Shaq Dragon (equipped with hammer mill
1320*970*1060
16
3MM Sieve
 
17
The Hammer of Crusher (Hammer Mill)
 
Is it possible for your wood pellet press turn cardboard and paper into pellets?
On condition that you first run the paper or cardboard through a cross-cutting shredder machine first before feeding them into a sawdust pellet press, it is certainly possible to turn cardboard and paper into pellets. Note that the shredder should cut the materials into 5-millimeters by 5-millimeter squares for best results. Using a hammer mill in place of the shredder machine may leave you with light or bulky end products which may not produce desirable results once you feed them into the hoppers or augers of our pellet machines.
Is it possible to use the same ring die pellet press for animal feed and fuel pellets?
Yes. We can equip two pellet dies with the wood pellet mill. One die to process animal feed pellets and another different die to process pellets for fuel. You can use the same machine but it is advisable to use different dies for different purposes. We have different dies available to help guarantee the best result for the type of material you are processing. We are able to help you produce low-density animal feed pellets and high-density fuel pellets by drilling holes with different diameters.
Is it possible to ship your pellet press to different locations?
We have successfully shipped our wood pellet press machines to clients in countries all over the world. From government researchers to universities, we have a wide array of clients who have bought the mini pellet press to test numerous materials and conduct research. Numerous clients have bought the small pellet press to make pellets for their own pellets and others set up a pellets making business. Besides shipping, we offer commissioning and installation services for our clients overseas in regard to the turnkey wood pellet plant project.