Plastic Pellet Mill
Plastic Pellet Mill Parameters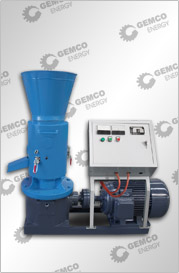 Type: ZLSLG300B
Driven by: Electric motor
Power: 22kw
Output: 600-800 kg/h
Weight: 305/325 kg
Package Size: 1350x560x1130
Suitable Materials: plastic materials, aluminium-plastic panel stuffing.
Application: Used for processing plastic materials and make plastic pellets.
Turn Plastic Wastes into Plastic Pellets

Plastic pellet mill is a newly-developed plastic processing machine designed based on biomass pelletization principles. ZLSLG300B plastic pellet machine is designed according to the plastic physical characteristics of adsorbability and being fusible by heat. It is featured with easy-to-handle, low cost and high output. It really is an optimized combination of all strong points from both roller-turned pellet mill and die-turned pellet mill.
In recent years, the amount of waste plastic is growing wildly. Plastic wastes are now seen as the main kind of solid wastes. Now, the develop of plastic process pellet mill offer us a new and great way to make the most of these so-called wastes and turned them into useful products again which is suitable to transport and reprocessing and recycling. The productivity of common plastic pellet machines for sale on the market is around 120 tons per month, and the inaffordable for most buyer and customers. After taking all these into consideration, GEMCO launch this new type of plastic pellet machine with high quality, relatively low output and competitive low price. This cheap plastic pelletizing machine is ideal choose for small scale pellet processing including home or individual pelleting.