How to Make Beet Pulp Pellets for Cattle Feed Production?
Sugar Beet pulp pellets (SBPP) are granular beet residues left over after sugar extraction, containing a high amount of fibrous material, which are then dehydrated and pelletized for better preservation and transport. They are not only easily digestible and highly palatable, providing essential nutrients for the growth and development of cattle, horses and sheep, but are also low in starch and sugar, helping to prevent digestive problems to maintain a healthy intestinal flora in livestock. Which makes them ideal choice for commercial feed production.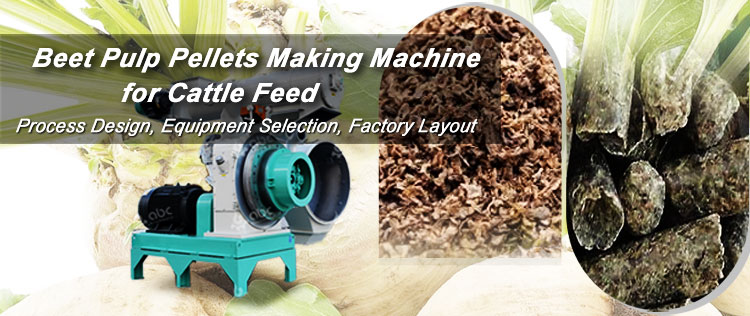 Profitable Investment:Sugar Beet Pulp Pellet for Cattle Feed
ABC Machinery manufactures and supplies beet pulp based animal feed pellet production machines for livestock feed processing such as cattle, goats, horses, pig etc. Please feel free to contact us for more information about our good technical and price quotes!

How to Make Beet Pulp Pellet for Cattle Feed Manufacturing?
It's not a particularly difficult process to turn beet pulp into pellets that may then be used as cattle feed.
1. Processed Beet Pulp Powder
beet pulp is gathered and dried into a powder through the appropriate processing.
This powder is combined with other components, like grains, vitamins, minerals, and lipids, in order to produce a combination.
3. Making Cattle Feed Pellets
The mixture is placed in a pellet mill, heated and pressed into pellets.
The pellets are cooled and hardened before they are ready for feed production.
Pellets are packaged and ready to be fed to cattle or sold.
Tips to Beet Pulp pellet Production in Cattle Feed Manufacturing Process
In order to ensure effective processing of beet pulp pellet production for cattle feed, it is necessary to use high quality equipment such as hammer blade mills, mixers and pelletizers. These equipment ensure that the feed ingredients are in proper proportions and retain the right amount of moisture for animal digestion.

Formed cattle feed pellets need to be dried at the proper temperature to avoid nutrient loss during the drying process.
Once dried, the beet pulp pellets will be easy to store and transport, making them a great solution for livestock feed pellet mills.

Best Price Sugar Beet Pule Pellet Production Line for Sale
For different sizes of cattle feed processing plants, the equipment for making beet pulp pellets also has different output. The most common are flat die pellet mills for small cattle feed pellet mills on farms and ring die pellet mills for small to medium sized feed pellet production for commercial purposes.
As an example, the mini household feed pellet line usually consists of a grinder, a mixer, a pelletizer and a cooler. The line is designed to provide a continuous and efficient process to create high quality pellets.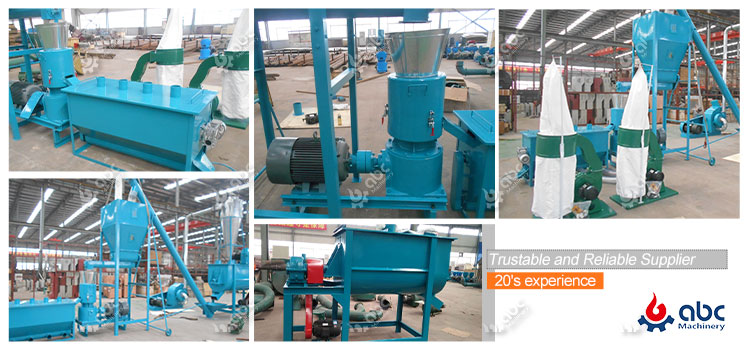 Complete Beet Pulp Pellet Feed Maunfacturing Production Line for Farm Use
The pelleted animal feed produced is nutritious and has a long shelf life, making it ideal for investors. And the process is also relatively simple, requiring minimal operator intervention. Therefore, investing in a beet sugar pellet line is a great way to ensure consistent and high-quality production of cattle feed!
Click the button below for more details on beet pulp pelletizing and the best prices for cattle feed pellet lines!

Commercial Cattle Feed Pellet Manunfacturing Equipment Running Video
Beet pulp pellets are a growing market for animal feeds worldwide due to their more efficient and cost-effective manufacture than other types of animal feeds. To accommodate the demand, several feed manufacturing businesses have made significant investments in the production of beet pulp pellets. If you are planning to open a beet pellet making plant for your animal feed pellet production business, please contact us for more information.