Biomass Pellet Boiler / Burner
Biomass Pellet boiler and burner supplied by ABC Machinery with BEST Wholesale Price! Feel free to contact for latest price!
Wide Range of Fuel: Biomass materials for combustion can use local materials. The ideal fuel for this biomass water boiler is biomass pellets made from wood branches, saw dust, wood bark, wood block, wood pellets, husk, straw, rice straw, manure and other biomass wastes from wood processing industry. It is featured of low cost and wide range of biomass sources.
Biomass Pellet Water Boiler - full functions.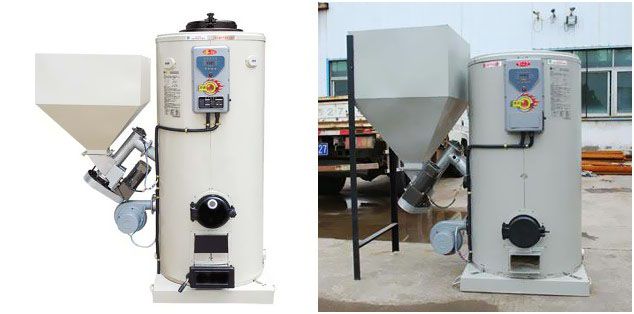 Biomass Hot-Water Steam Boiler for Sale
Delicate Design
: Due to continuous innovations and improvements, the products enhance the practicality and novelty. Especially in the aspects of small size, without foundation, easy installation, beautiful appearance, soft colors, harmony with the environment, full of artistic sense.
Main Parameters of Biomass Pellet Heating Boiler
Model
WQS-3
WQS-5
WQS-7
Rated heating value (Kcal/h)
30,000
50,000
70,000
Rated working pressure (MPa)
Ordinary pressure
Rated supply water (℃)
≤ 85
Thermal efficiency (﹪)
≥ 90
Power supply
220V/50HZ
Hot water yield (45℃)
500-800
1000-1250
1400-1750
Boiler Water capacity(L)
50
65
108
Reference heating area (㎡)
300-400
400-500
500-700
Cold and hot water pipe diameter (DN)
50
50
50
Power of ID fan (KW)
0.37
0.37
0.55
Power of ignitor-blower (KW)
0.1
0.1
0.1
Power of ignitor (KW)
4
4
4
Power of feed conveyor (KW)
0.25
0.25
0.25
Chimney diameter (mm)
89
89
89
Dimension (mm)
1300*1200*1500
1300*1200*1500
1300*1200*1650
Full of fuel consumption (KG/h)
8
14
19
Material storage (Kg)
100
100
100
FOB cost (Shanghai port)
2680
3100
3540
Main Features
Applicable for wood pellet
Automatic operation
Built-in dust collector,no need to an add-on funnel, no smoke & dust
One day's running after one feeding
Delicate appearance and nice colors.
Create two years' trouble-free operation
Easy to operate , and simple maintenance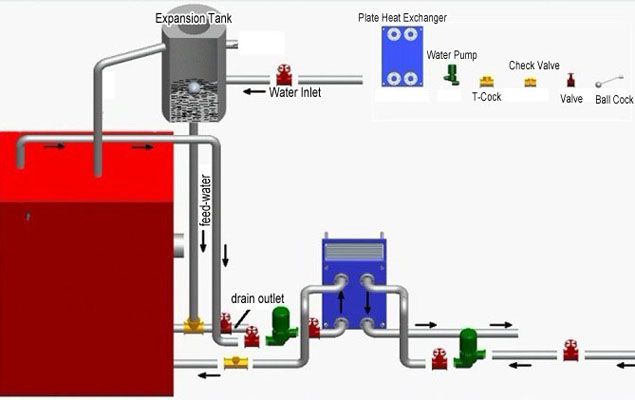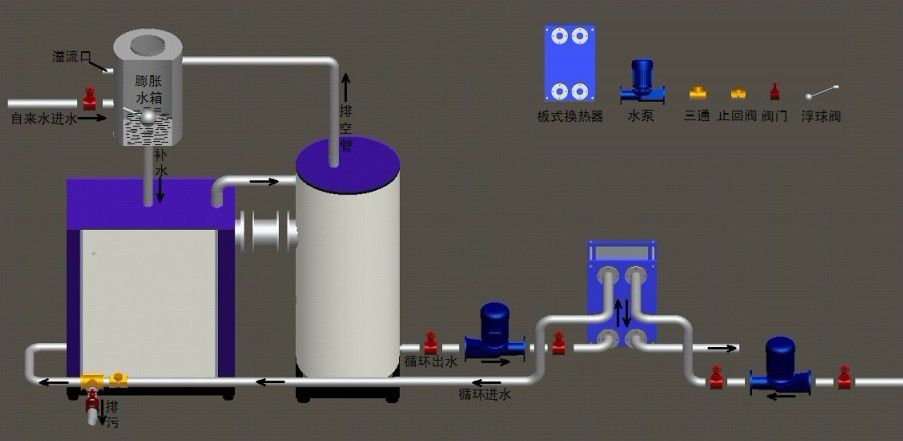 Small Pellet Burner / Boiler Installation
For boilers under 55kw heat power, adopting with assembled high-temperature burner and a heat recovery system installed inside. As small body size and less fuel consumption, simple structure and few return stroke, the temperature at the outlet can keep around 180°C. For heat power from 80kw to 240kw, adopting with divided assembled structure, one for boiler body with high temperature burner, the other for heat recovery system individually.