Manure Fertilizer Pellet Machine Ordered by Mexican Client
A client from mexico recently ordered 1 set of KMPM 250 Fertilizer Pellet Machine designed for poultry manure. What was considered in this purchase was his raw materials which included shrimp meat, meat and bone meal, bat guano and chicken manure. Additionally, he also purchased one set of 5mm pellet die and a pair of roller. All inclusive price for the fertilizer pellet mill came to $6000. This price depends on the specific requirements of the mill from the client.
Manure Fertilizer Pellet Machine Quality Inspection
This fertilizer pellet machine ordered by this Maxican customer is ring die type mill. The machine generally consists of the electric cabinet, ring die, press rollers and the actual operating station. Most importantly, this manure fertilizer pellet machine can produce premium fertilizer pellets. This is achieved from a wide range of raw materials that include meat, bone meal and chicken manure. The following photos are taken during the quality inspection of the machines. (You maybe also interested in flat die type fertilizer pellet mill for make your own garden fertilizer)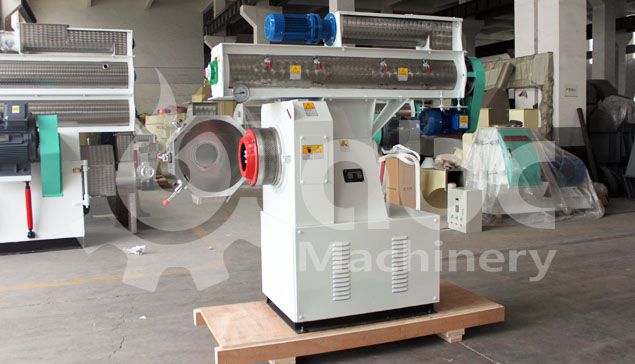 Ring Die Fertilizer and Feed Pellet Machinery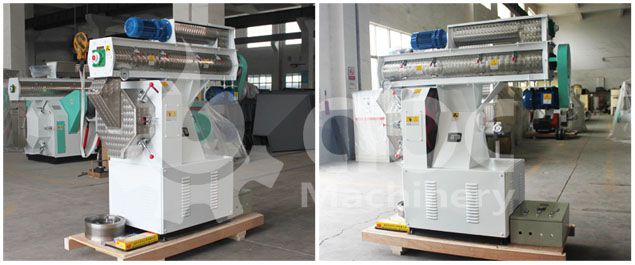 Small Manure Fertilizer Pellet Mill under Packing
| Model | KMPM25 | KMPM32 | KMPM35 | KMPM42 | KMPM45 |
| --- | --- | --- | --- | --- | --- |
| Power of Main Motor | 22kw | 22kw×2 | 30kw×2 | 45kw×2 | 55kw×2 |
| Capacity(t/h) | 1~2 | 2~5 | 3~7 | 4~10 | 6~15 |
| Inner Diameter of Ring Die(mm) | 250 | 320 | 350 | 400 | 450 |
| Power of Feeder(kw) | 0.75 | 0.75 | 0.75 | 1.5 | 1.5 |
| Power of Conditioner(kw) | 1.1 | 2.2 | 2.2 | 4 | 4 |
| Size(mm) | 1750×650×1750 | 1900×1800×1650 | 2100×2000×1850 | 2200×2000×2150 | 2300×2350×2150 |
| Weight(kg) | 800 | 2000 | 2400 | 2900 | 3500 |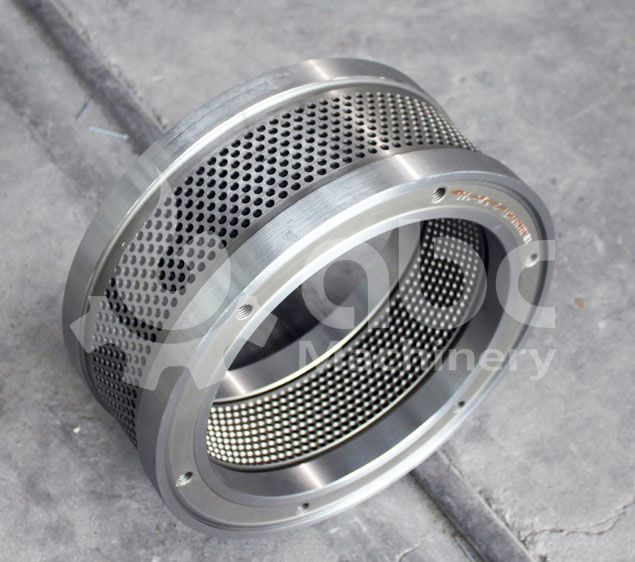 Ring Die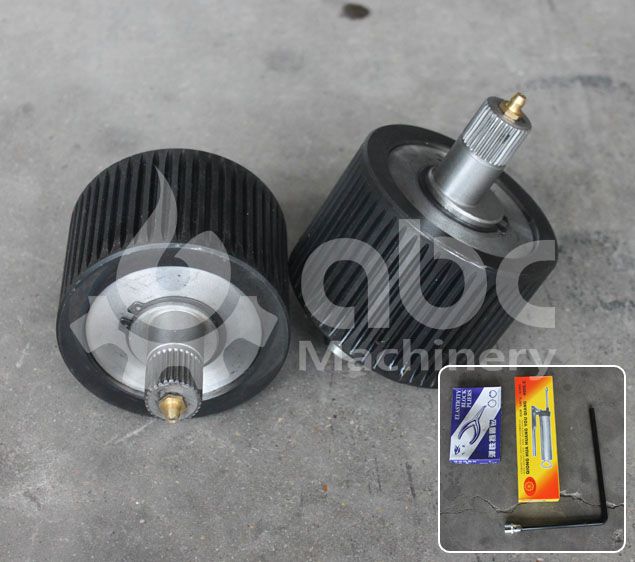 Press Roller Set and Tool Ket


Electric Cabinet, Die and Roller Assembly Set
Any individual on a mission to start their own fertilizer pellet making business should feel free to get in touch us. All that will be required is the type of raw material, their capacity requirements and cost budget. Our able salesman will in turn suggest the most suitable fertilizer pellet machine duly customized for pellet production. Get in touch with us today for further information about the fertilizer pellet machine. Our service delivery is for your satisfaction.
Advantages of Fertilizer Pellets


Set Up a Small Fertilizer Pellet Plant
Fertilizer pellets are designed to be environmental friendly. This is because they utilize natural resources to provide nutrients to plants, and as a way of promoting growth and higher yield. Fertilizer pellets are also meant to enrich the soil and form part of the soil biosphere while at the same time providing essential nutrients to plants. The pellets can be formed from a wide combination of materials like poultry waste, bone meal and shrimp meal but just to name a few. Their sizes depend on the fertilizer pellet machine die specification.