Start Wood Pellet Production Business in South America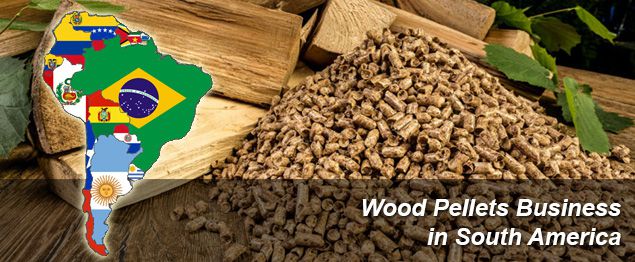 Establish a Wood Pellets Factory in South America
South America is one of the continents in which wood pellet production is yet to reach its full potential because the continent has favorable strategies that promote the exploitation of both forest covers and cultivated land. The climate in the region also favors the large scale production of wood. As the exploitation of the forest reserves increases, so is the demand for energy likely to improve because of the vast potential from wastes and residues from agricultural products. (Read more about equipments for setting up biomass pellet production line >>)
Diameter
Length
Density
Ash Content
Fines
passing 1/8"screen
Chlorides
Standard Pellets
6-8mm
≤38mm
≥640kg/m³
(40ibs/ft ³)
<3%
<0.5% of weight
<300 part per million
Premium Pellets
6-8mm
≤38mm
≥640kg/m³
(40ibs/ft ³)
<1%
<0.5% of weight
<300 part per million
Small Scale Wood Pelletizing Project Report for your reference: Wood pellet manufacturing equipment for 1ton/h plant in Thailand
2019 IFT-AGRO in Chile
We have attended 2019 IFT-AGRO in Chile, to provide turnkey customized biomass pellet production plan and guide the local investors on wood pellets business step by step. The followings are some photos about the 2019 International Farm Technologies Fair in Chile. (Click here to see more about our Expo info >>)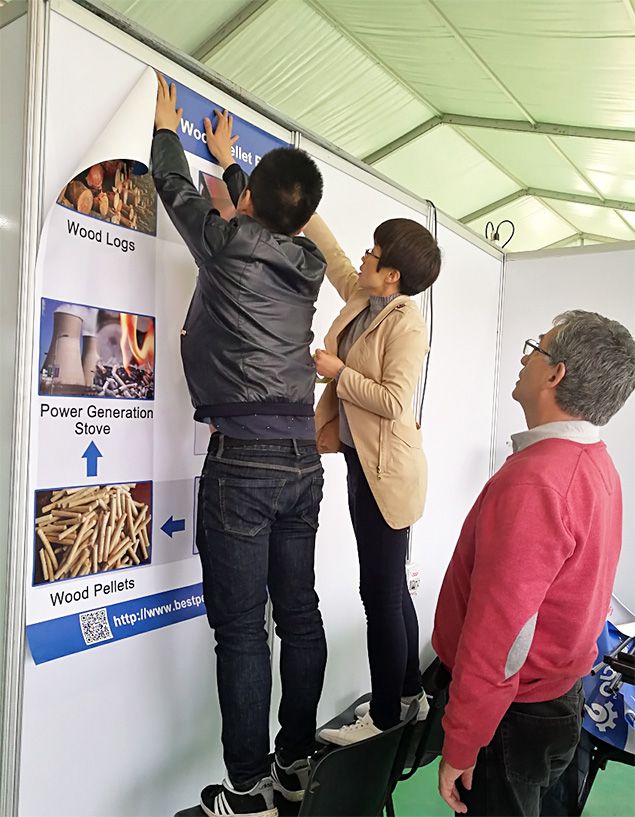 Lay Out Fair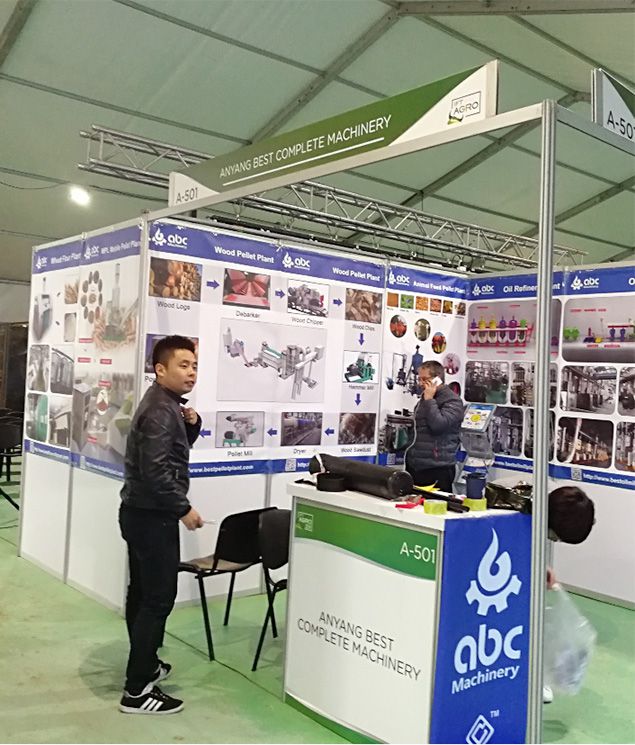 Our Booth No.: A501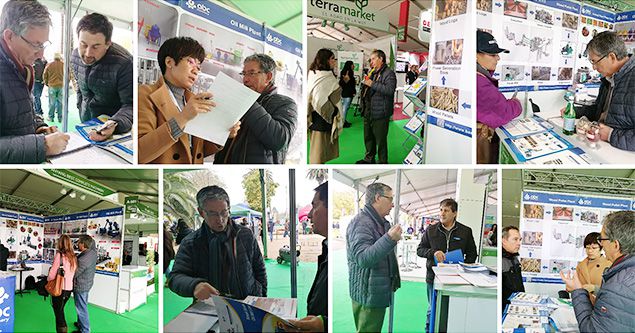 Our Clients
If you are planning to start your own wood pellets business or setup a wood pellet plant in Chile or other South Africa Countries, welcome to contact us for FREE Guidance. We can help you make the best biomass pelletizing business plan and guide you step by step from pelletizing process design, factory layout, equipment selection, cost budgeting to production training. Want to know more about how to start a wood pellet production factory and details of the cost? Contact us now to get quick answer! (You maybe also interested in cost of starting wood pellet business >>)

Wood Pellet Production Market in South America
Below is the evaluation of the biomass pellets manufacturing market in South America looking into the potential each country has: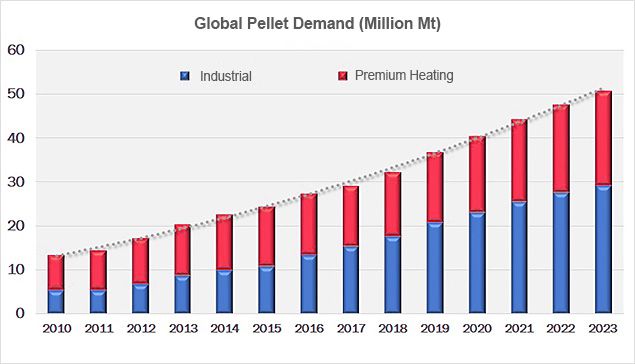 Source: Historical, Argus and European Pellet Council; Forecast by Future Metrics
Brazil is a force to reckon with in wood pellet production. Though most of its energy comes from sugarcane bagasse, the potential of creating wood pellets from manufacturing industries and forests has not been limited. As a result, wood pellet production is set to rise in the future. There's also legislation that has compelled farmers to manage their wastes, which is a massive boost to the country's future production of wood pellets.
Though Uruguay is still in the research stage as far as wood pellet production is concerned, it's keen on tapping its forest potential to manage its energy demands, for instance, more than two million tonnes from eucalyptus forests have been exploited. If a rise in Uruguay's production potential is to be realized, then focusing on implementing a technology that will better utilize its forest covers and crop residues is essential. The recently increased production of eucalyptus indicates that the country is headed in the right direction.
Though its annual wood pellet production is still low, there's a massive potential in its sawmill industry due to sound waste management practices. Over 2.8 million volume of waste is produced annually, 60% of which constitutes raw materials. It's a promising startup that has a bright future in terms of potential.
This country has a huge potential for long term wood pellet production. With over 40 million cubic meters of industrial wood produced, the future potential of Chile for wood pellet production is quite promising. A lot of firewood is used for heating during winter, and as such, there's a need to develop wood pellet stoves to reduce the reliance on firewood. The most significant limitation is that the country has a small local market for its products; therefore, the only motivation for increasing its volumes is to export to the Asian markets and beyond.
Mexico and the Caribbean Countries
Mexico boasts of vast forests and significant residues. Also, through increased production, its pulp industry has registered tremendous improvement. Besides, there's a lot of eucalyptus and feedstock that serve as available sources of raw materials for wood pellet production.
From the analysis above, it's evident that the wood pellet production market in South America is growing and has excellent potential for the future. The significant challenges in the industry, however, have been the existence of a small market like in Chile and the fact that the locals rely heavily on firewood than on wood pellets which have more benefits. Generally, the governments of these countries are committed to ensuring that wood pellet production reaches its full potential.