Briquette Machine for Rice Husk Exported to Germany
One of our new client in Germany ordered one set of briquette machine for rice husk (GCBC-IIA). The default engine of GCBC-IIA briquette machine is 380W, 50Hz, 3phase. As the client's requirement, we customzied the voltage to the Germany's standard is 400V, 50Hz, 3phase. The equipment cost of this order is about $5700. The shipment cost from Shanghai to Germany is around $650.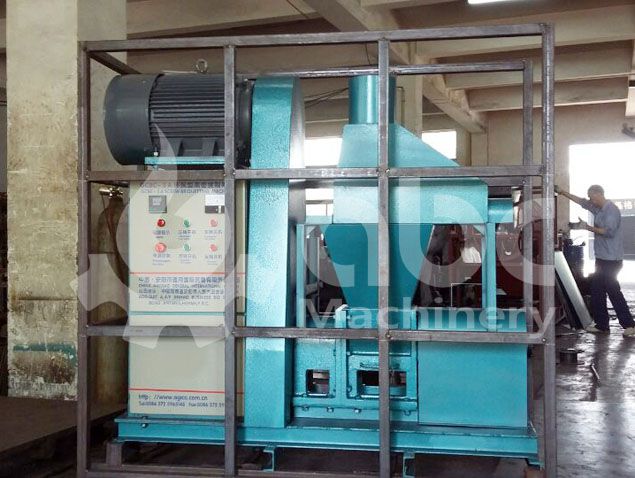 Briquette Machinery for Rice Husks Ready to Delivery to Germany
Market of Biomass Fuel Briquetting Production
In the modern world, there have been numerous technological advancements that have all been aimed at reducing the number of waste products that are released into the environment in order to minimize pollution. Such advancements have been made with reason that the formerly perceived waste products can be recycled and put to better use.This is why some machines, such as the briquette machine for rice husk has been developed.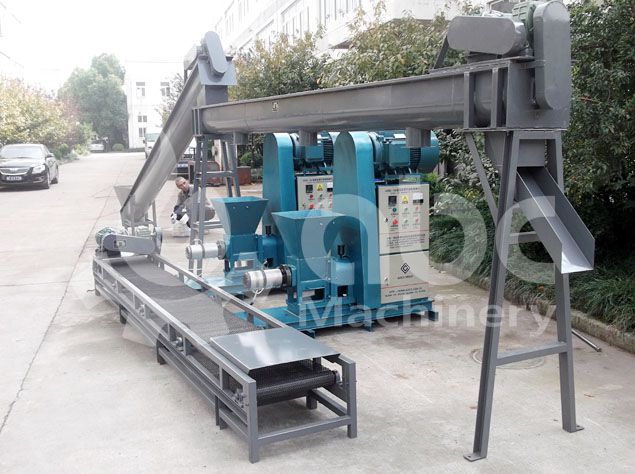 Small Rice Husk Briquetting Plant for Mini Business Plan
Application of Briquette machine for rice husks
This is a high-performance machine that can be used to transform rice husk briquettes to be used as boiler fuel, power plant fuel, activated carbon or stove fuel.
Reasons for making rice husk briquettes using briquette machine: Due to the high ash content of rice husks, and also their high silica content, this makes them have a good porosity, tenacity, low density and rough texture.Rice husks also have silicon dioxide, cellulose, and lignin. This makes rice husks to be used a potential source of cheap fuel since the content that is combustible in it makes for about seventy percent.Another advantage that rice husks have over other sources of fuel is that it is renewable and therefore better than other nonrenewable sources of energy such as natural gas, petroleum, and coal. (Related Product: Start a Complete Biofuel Briquetting Plant)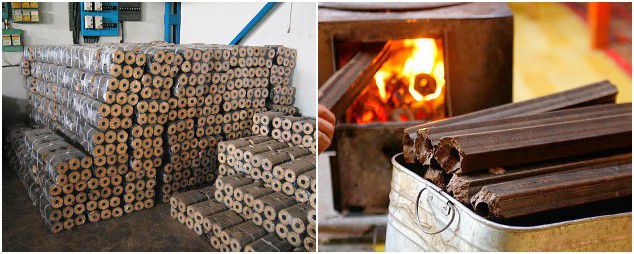 When rice husks are made into briquettes using briquette machine, their density as well as their ease of to be transported from one place to another increase.This makes them be very economical since their combustion rates also increase when they are made into briquettes.
Another benefit of rice briquettes are that they have an abundant raw material source, are easy to produce, are cheap and they also have a better molding effect.
The Process of Making Rice Briquettes using Briquette Machine
Strat by crushing the rice husk into less than thirty millimeters pieces while at the same time regulating its moisture to between fifteen and twenty-five percent.
The second part involves conveying the rice husks into the screw feeder, which in turn pushes them into the rice husk briquette machine. This process leads to the formation of rice husk briquettes of between eight to seventy millimeters in diameter.
The third and the last part involves cooling and packing the rice briquettes while ensuring that its moisture content is not more than 14%.
---
If you want to get the best briquette machine for rice husk, then you should look no further since ABC Machinery (Brand Name - GEMCO) have proven to be leading partners in making high-quality Briquette machines forrice husks.