10 ton/h Poultry Feed Plant
Project Name: Complete Livestock and Poultry Feed Plant
Feed Plant Capacity: 10 tons feed pellets cane be made per hour, which is equal to 60,000 tons per year.
Application: It is suitable for processing livestock and poultry feedstuff into premium feed pellets. (chicken feed, duck feed, pig feed, cattle feed, etc)
Larger Project: 20 t/h Animal Feed Mill Plant
Construction of the Poultry Feed Plant
View the factory construction photos below to get a brief understanding of the complete livestock & poutlry feed plant. If you want to get a customized project plan based your feed formulation and cost budget, send us an inquiry now!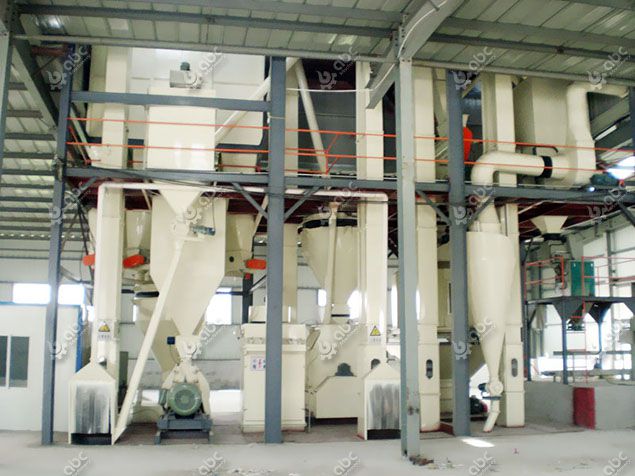 Poultry Feed Plant Project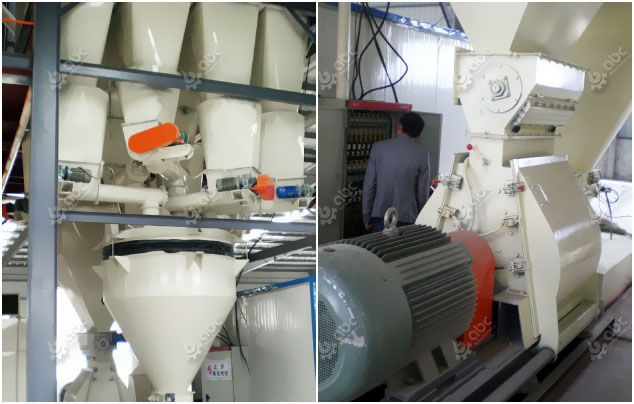 Pretreatment Equipment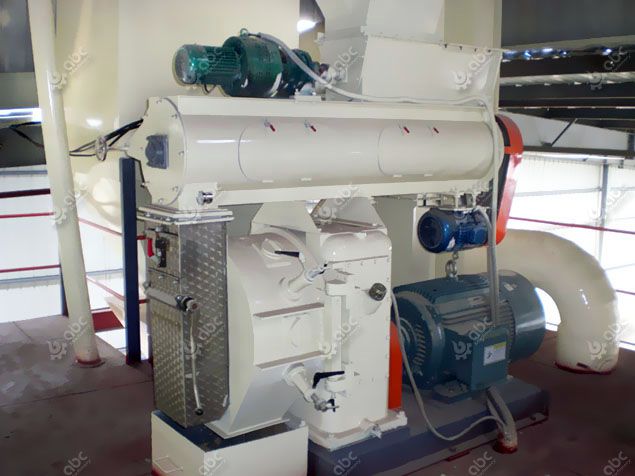 Feed Pellet Machine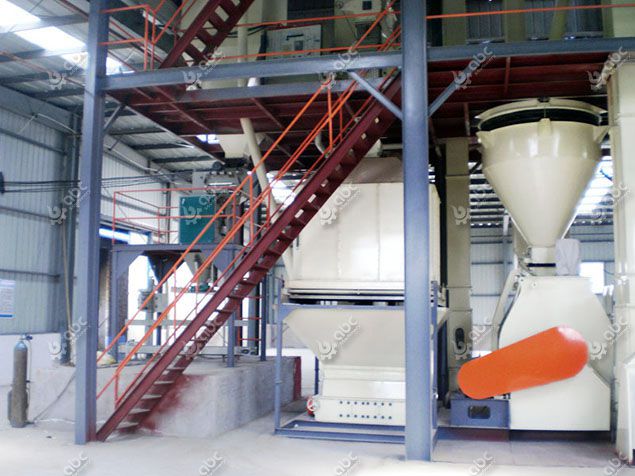 Cooling and Packing Equipment
Frontiers in Feed Manufacturing Production
There is a strengthening trend to develop feed manufacturing systems and procedures that could, to a large extent, eliminate microbial contamination of feed. The overall concept is to provide the animal a feedstuff that is free from any pathogens that could harm human health. There are two methods in accomplishing the task of feed sterilization: feed processing and chemical treatment. Each method has its own advantages and disadvantages. (Product list of our Feed Pellet Machinery for Sale >>)
There is considerable work occurring in Canada evaluating new technologies to combat microbial loads in feed. Feed companies that are actively sterilizing feed are utilizing advanced conditioning techniques combined with sterile air cooling systems. The theory is that:
"Once the pellets leave the feed pellet mill and are cooled by the sterilized air, downstream microbial contamination of the feed is minimal."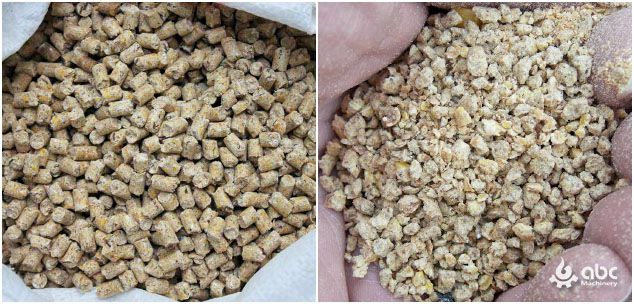 Feed Pellets (left), Feed Crumbles (right)
Typically, livestock or poutlry feed plants that adopt this strategy require a strong QA programmer to detect microbial loads in the mill and finished feed, as well as a HACCP (Hazard Analysis and Critical Control Points) approach to plant operations.
Facts about Feed Processing
It is the feed processing approach that is renewing some interest in expansion and other high-shear conditioning techniques. While the data in public literature regarding the impact of expansion on pellet quality has been mixed, there is strong evidence to support the contention that expanders are effective at sterilizing feeds. (Related Product: Set up a Poultry Feed Mash Line )