Complete Wood Pellet Line
Why Choose GEMCO Pellet Line?
Flowchart of Pelletizing Process
No.1 market share in China, more than 170 wood pellet lines built in around the world. Convenient for your on-site investigation.
10 patents innovation technology guarantees the quality of every equipment of pelletizing projects for customers, eg. the smart cooling system, the 3 cylinder dryer, etc.
The capacity can reach up to 150,000T/Year.
PLC intelligent control. Smart and reliable!
Drawings of GEMCO Complete Wood Pellet Production Line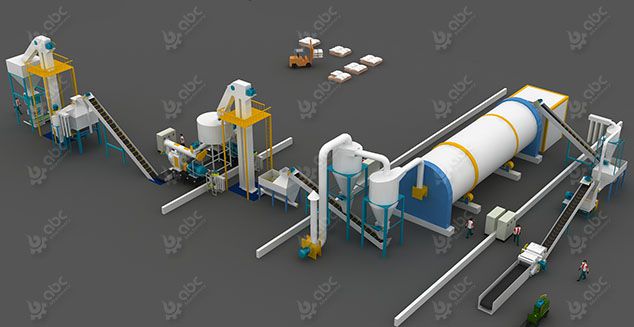 Complete Wood Pellet Line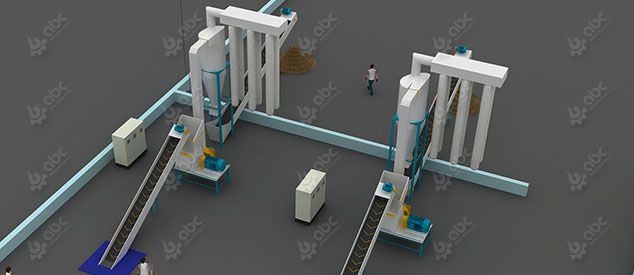 Crushing system with Dust collector, it is a serious consideration on how to protect the health for operators. Dust collecting system is very important, we used the Bag dust collector in Hammer mill section, and the water film Dust collector in the whole of plant.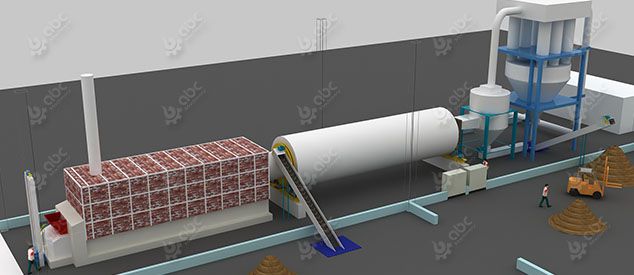 Drying system is the key part of the whole pellet plant. This is a drum drier has fireproofing and moisture checking designing. The fuel can be various, but you can only choose one as the fuel.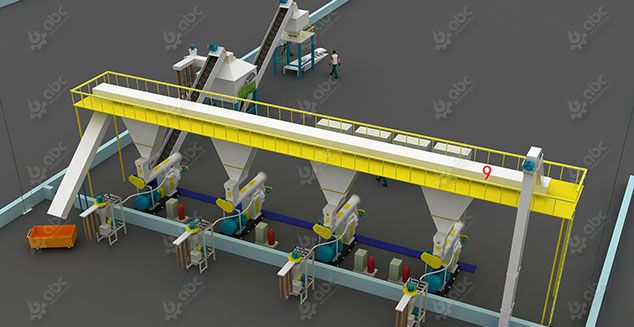 This plan was designed according to Humanization Design. It has a cycle water pool for collect the dust in operation.
Complete Wood Pellet Plant Video - GEMCO Project
What Kind of Materials Can Be Processed By GEMCO Pelletizing Line?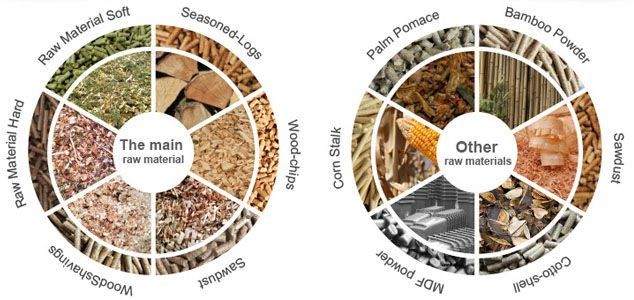 This complete biomass pellet production line can process many kinds of raw materials suca as groundnut shell, sugarane biogases, caster shells/stalk, sawdust, coffee husk, paddy straw, sunflower stalk, cotton stalks, tobacco waste, mustard stalk, jute waste, bamboo dust, tea waste, wheat straw, palm husk, soybeans husk, coir pitch, etc.
Details of Pellet Line Equipment
Debarker

Low initial investment.
High production capacity.
Best choice for small to medium scale factory.
The most advanced technology in debarking the small and medium size logs.

Wood Chipper

The wood chipper is advanced equipment to produce wood chips and ia used in paper plants, pellet plants, particle board plants and fiber-board plants. It cuts logs and small pieces of wood into hight quality chips of even length and uniform chip thickness. It is also suitable for the chipping of branches, twigs and planks.

Screener

This screener is cylinder type. It is specially designed to sieve out big-sized materials in order to keep them from going into a pellet mill. Thus the pellet mill can be well protected from being chocked.

Hammer Mill

It is specific pulverizer for wood chips, shavings, rough sawdust, etc. The pulverizing room is designed to be wide for wood's crushing.
Well balanced rotor makes the running very stable.
The special connection of coupling makes it less vibration and easier to be installed.

Single-layer Revolving Cylinder Dryer

The rotary dryer is the choice for high throughput capacity applications involving high moisture, friable, fee-flowing materials and by-products.
A rotating drum and strategically positioned flights combine to lift and shoer product evenly through the air stream.
A thermostatically conrolled discharge air temperature assures precise final moistures and allows sensitivity to varying product conditions.
Single-pass or three-pass configurations are available to match product characteristics.
Heating options include steam, gas, oil, and themal oil.

Pellet Mill

Adpoting aerodynamics technology and the current round principle, reduces the temperature in pelletizing chamber to around 90℃。 As a result the machine can work well continuously.
Timing feeder can control the feeding speed to reduce the block ratio.
The body is more durable because we use spherical graphite cast iron.
Capacity increased after adding another force feeder made from stainless steel to increase the feeding spread area.

Cooling System of Pellet Mill

Adpoting aerodynamics technology and the current round principle, reduces the temperature in pelletizing chamber to around 90℃。 As a result the machine can work well continuously.
Controls temperature & exhuasts extra steam through air circulation. As a result, performs well in non pressing areas to extend the life of ring die and brarings.
The machine can run continuously.

Pellet Cooler

Auto control cooling period. It makes the fresh pellets hard & dry. Cool air flows from bottom to top, while the pellets drop from top to bottom, they fully meet and cool completely.
The manufacturing steel plates are 3mm thick.
The cooling system consits of vessel, wind-in cone, discharge system, feed port, exhaust inlet, level control indicator.
This equipment should be used with air lock feeder, cooling wind net.

Pellet Packing Machine

Including automatic scale, conveyor, heat sealing devices for wood pellets.
This machine is a combination of automatic weighting and filling, together with transportation sewing machine, so that it can automatically weigh, fill and sew.
Computer high-speed smapling and processing, as well as the programmable control process ensure that it is universal to different packing.
The special aseismic equipmetn can guarantee precise calculation, fast speed and stable work under bad conditions. It can be adjusted outside which is very convenient to maintain.
It is widely used in bagging of wood pellets, animal feed pellets and powder materials.
Main Process of GEMCO Wood Pellet Line for Sale
STEP 1. Pretreatment section


STEP 2. Pelletizing Section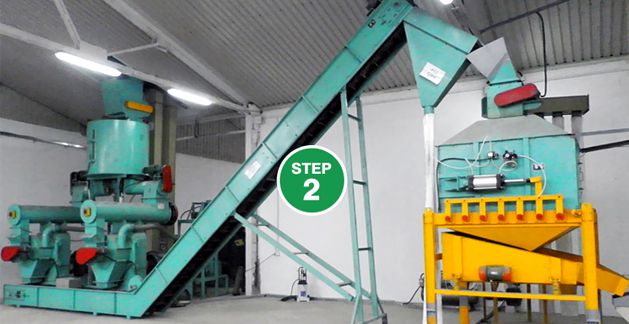 STEP 3. Cooling and Packing System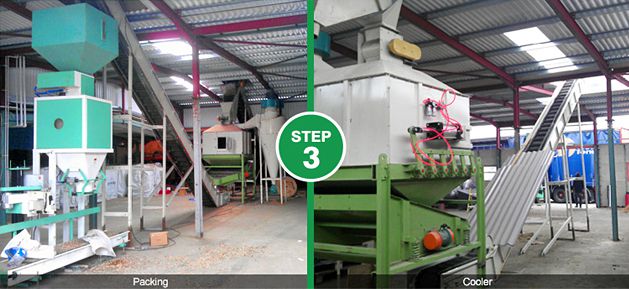 GEMCO Projects of Biofuel Pellet Plant
Our pellet plants have been built in the following countries:
Biomss Wood Pellet Prodution Line Built by GEMCO

Europe

Germany, France, Lithuania, Republic of Ireland, Italy, Portugal, Czech, Hungary, Romania, Slovak Republic, Serbia, Montenegro, Bulgaria, Russia, Ukraine, Poland, Belarus, Croatia, Latvia, Sweden

Asia

China, Malaysia, Indonesia, Thailand, Viet Nam, India, Sri Lank

North America

the US, Canada

South America

Uruguay

Oceania

Australia
Project Photos