ZLSP 200A Pellet Mill
Pellet Mill Parameters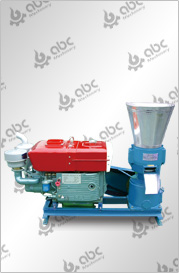 Type: ZLSP 150A
Driven by: Diesel Engine
Power: 15hp
Output: 80-120 kg/h
Weight: 210/240kg
Package Size: 1460x750x900
Application: Widely used for biomass pellets from wood materials, sawdust, farm residues, agricultural residues, rice husk, straw, maize straw, cornstalk, sunflower seed shell etc.

This small portable pellet mill is driven by diesel engine. It is mainly consisted of feeder, flat die, roller, gear bearings and diesel engine. Unlike industrial large pellet mill, this pellet mill is small in size and it is generally used for small scale pelletizing production such as homemade pellets. This portable pellet mill can process various kinds of biomass materials.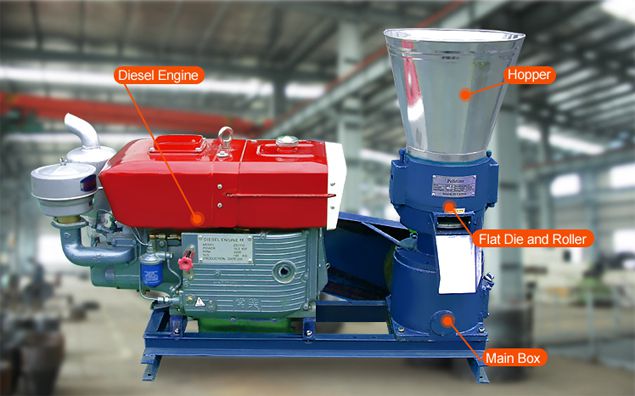 Basic Structure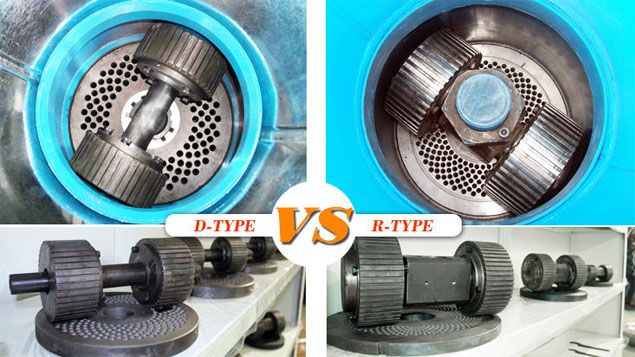 Details of the Pellet Die & Roller Assembly Set
(D-type Pellet Mill and R-type Pellet Mill)
Flat die and roller are the key parts of portable small pellet mills. The die and roller parts must be anti-bearable and not easy to be broken. The roller and flad die of GEMCO Portable Pellet Machine is made from precise material of alloy metal. There are money holes on the pellet die. The holes of the die have 6-8 mm diameter for making different sizes of pellets. Customized pellet die is also aviable, so feel free to contact us an tell us your needs or requirement.
As one of the biomass energy machinery, wood pellet mill play a very important role in green energy and environmental protection. With the progress of technology, pellet extruder is getting more and more attention, which further expands the application field of pellet equipment.
Suitable Raw Materials for This Portable Pellet Mill
Corn stalk, peanut shells, maize straw and other farm wastes.
Wood wastes including pine tree waste, spruce tree waste and other sawdust wastes.
Wood shavings, tree branches and other parings from furniture manufacturers or wood working factory.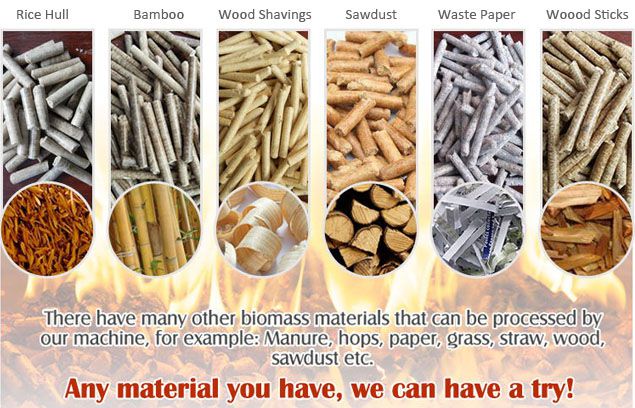 If you just need a single machine for making wood pellets at home or on farm, die-turned portable pellet mill or roller-turned portable pellet mill is enough. The capacity of roller turned type is a bit higher than die turned type, but the price is a bit higher too. Choose the most suitable one depending on your needs and budget. But if you are planning for a complete pellet line, it means not just small portable pellet machinery. Besides, it also includes many different kinds of auxiliary equipment. The equipment investment will be a pretty penny. Then, how can we reduce pellet making investment cost to the greatest extent? Let GEMCO Machinery show the secrets to you!
The Secrets of Reduce Pelletizing Investment Cost
Raw material costs:The raw materials for pelletizing are mainly wood residues getting from timber, furniture factory or construction waste. Find a factory which offer relatively low price for long-term cooperation.
Staff Wages:Choose a pellet line with higher degree of automation to reduce labor costs.
Freight:Choose local raw material supplier to reduce transportation expenses.
Marketing Expenses:Better control the costs for business travel, meals, entertainment, rebates and so on.
Costs for Wear Parts:It mainly refer to the easily wear parts of pellet equipment. For small portable pellet mill, the wear parts are die and roller. Run the machine or pellet line in strict accordance with the specifications can largely extend the service life of wear parts.
Tax Cost:Make reasonable tax planning. Tax avoidance is not tax dodging and tax evasion. In contrast, it uses preferential policies to save funds.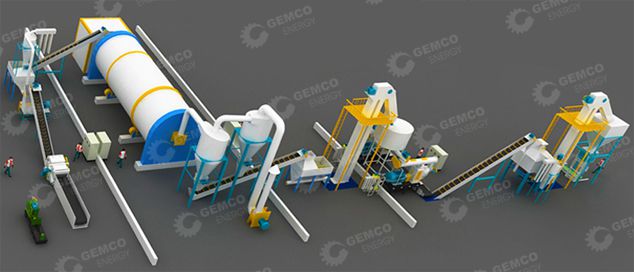 Complete Wood Pellet Factory Project Plan
For portable pellet mill and pellet line users, reduce production cost from these listed aspects. Reasonable reduce fees and costs and improve the pelletizing profits, so as to make the machinery better benefit for us.
Hello, I'm working for a French company. I would like to have a quotation for the small pellet mill you offer in your website.
As we are distributor, could you please make a quotation with the discount allowed to companies like ours ?
The price list for our distributors was send to your email and please check it. All the prices for B models listed in the quotaion are based on the phase 3, 380v, 50hz motors and electrical cabinets, and based on FOB QINGDAO , CHINA. If your power is not same as phase 3, 380v, 50hz, please let us know and we will check the extra cost for motors.

Regarding the wholesale prices , we can provide you if your order quantity is bigger , we can give the discount according to your purchasing quantity each time. Should you have any questions or advice, please feel free to contact us without any hesitation!
Could you explain me what "PTO" is ? I saw that you offer a model of Small pellet mill which work with "PTO" but I'm not sure I understand it well.
Regarding PTO, it means power-take-off, our PTO pellet mill means simply using a PTO shaft to connect the tractor and our pellet mill and drive the pellet mill by the " power " of tractor, thus the users will do not need motor or diesel engines or gasoline engins to drive the pellet mill . you can see some reference file in attachment , which is helpful for you to understand.