Coal/Charcoal Powder Briquetting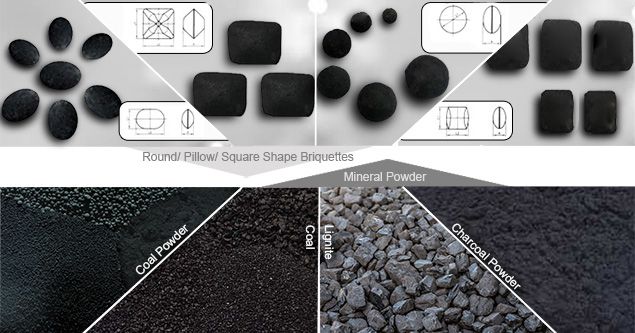 Make Coal / Charcoal Briquettes
Function: Charcoal / coal molding machine; Pressing charcoal, coal, coke, mineral materials into briquettes (the shape of final briquettes can be square, ball, oval, etc).
Suitable Raw Material: Charcoal powder / charcoal dust, silicomanganese alloy, coal powder, middle coal, slime peat, coke powder, lignite, desulfurization gypsum, dolomite etc.
Aplication: Small, medium and large scale coal / charcoal / mineral powder briquetting production; You can choose the suitable type depending on your output requirment.
Main Feature: Minimum type is designed with two rollers single press; Mechanical type and hydraulic type are designed with four-roller double-pressing;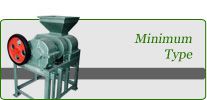 Minimum Charcoal Machine
Mechanical Charcoal Machine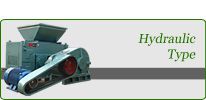 Hydraulic Charcoal Machine


Complete Coal Briquetting Process
Aplication: Complete coal / charcoal briquette line; Medium to large scale charcoal briquetting production.
Main Feature: A complete charcoal briquette plant generally includes raw material processing, crushing, grinding, conveying, charcoal extruding, drying and packing.