Small Set of Rice Husk Pellet Making Machine Exported to France
Lately, a small set of rice husk pellet making machine ordered by our French customer fished manufacturing and is ready for shipping. This order included the following equipment:
11kW Rice Husk Crusher
4.5m Converying Machine
Rice Husk Pellet Making Machine - Goods Inspection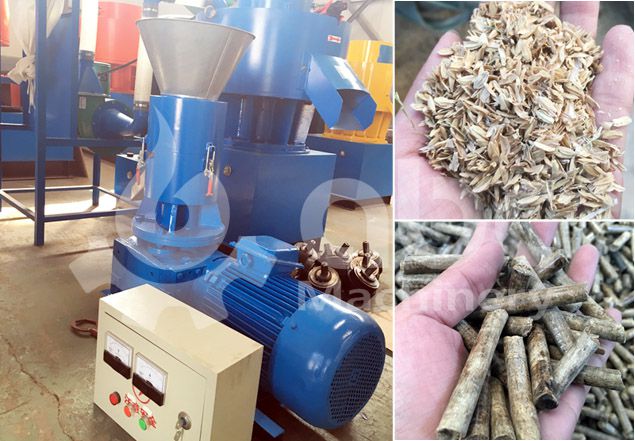 Small Rice Husk Pellet Machine



Pellet Die Details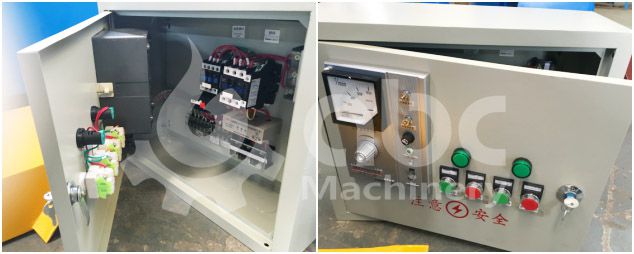 Electrical Cabinet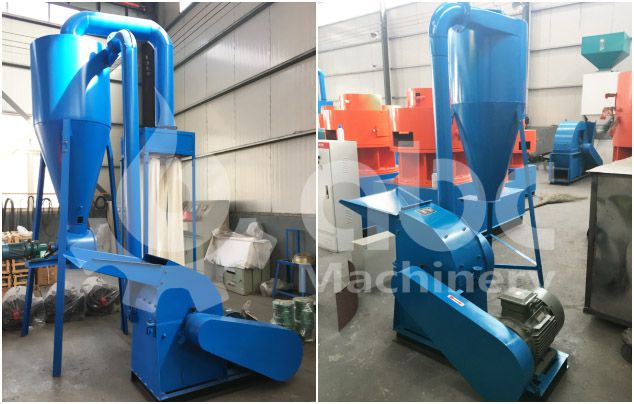 Rice Husk Crusher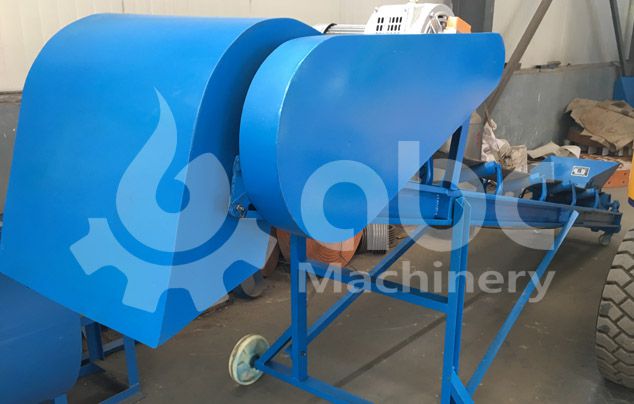 Belt Conveyor
Over 50% percentage of the world population consumes paddy rice as one staple food and it is cultivated by over 20% of world population that covered 1% of the earth's surface. The worldwide paddy rice production had been expanding consistently on a normal rate of 16.48 million tons over the most recent 10 years, with the production of 2011 around 718.3 million tons, esteeming around 240 billion US dollar. The primary paddy rice production districts are China, Egypt and Cuba, which adds to 27.51%, 0.63% and 0.77% of the worldwide paddy rice production. Paddy rice averagely is comprised of 72 % of rice, 5-8 % of wheat, and 20-22 percent of husk. Rice husks are one of the fundamental by-results of paddy rice production, which is a potential material, and is the theme of today.
How to Make Rice husk pellets?
Rice husks is much the same as woods, which is a decent materials for fuel pellets production in the wake of looking at their parts in the above structures. Presently we have to know how to make rice husk pellets.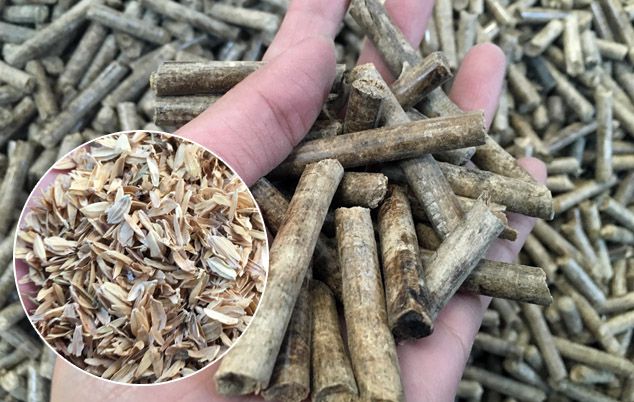 Make High Quality Fuel Pellets from Rice Husks

The rice husk pellet production usually consist of these steps:
Sievers or screeners will dispose of the tidy or different contaminations in the rice husk to secure the preparing machine in the pellet production line and furthermore to guarantee the pellet quality in the end.
Processor or sledge plants will diminish the extent of rice husk and make it into fine power which will be prepared for pellet production.
Rice husk pellet factory will pack the rice husk control into fuel pellets.
Pressing machine will bundle the rice husk pellets into sacks with various details in view of prerequisites.
The last rice husk pellets will be put away appropriately.
Advantages of rice husk pellets
Good to environment
Convenient
High effectiveness
Wide application
Paddy Rice Husk Properties
Paddy rice husk comprises of internal and external glume, with the length of 2.5-5mm, or 5-10 mm, with the thickness of 25 - 30 um, with the shade of brilliant yellow, brownish or tanish red tint. Rice husks has rich unrefined fiber content, lingnocellulos and cellulose 40%, and five-carbon sugar polymers, likewise named as hemicelluloses 5%. The mass thickness of rice husk is 96-160kgi'm3'AII| which will be higher in the wake of squashing.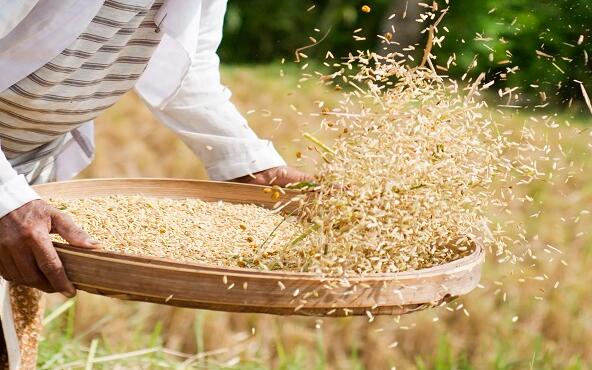 Paddy rice husk takes up 20% of the paddy rice weight. In this manner there are more than 100 million tons of rice husks is created all around, around 70% of which is not used legitimately in view of the challenges in paddy rice husk biodegradability and the transfer of burning fiery debris of rice husks. As indicated by estimation, the worldwide interest for paddy rice will be up to 780 million tons by 2020 and tons and huge amounts of rice husk will be created and sitting tight for better arrangement.
Rice husks is constantly utilized as a consuming materials for its caloric esteem is around 14 MJi'kg, which rising to 35% of the caloric estimation of diesel or shelter oil with a caloric estimation of 40.5 MJi'kg. Contrasting and wood, rice husk is likewise turned out to be a successful materials.