Happy ABC Machinery's 14th Anniversary!
On September 7, 2018 we will be celebrating 14 years since the founding of ABC Machinery and we're glad that you're a part of this moment. The company staff and management gathered at the main meeting hall to celebrate how far we've come since 2004 and we are happy to share the great moment with you.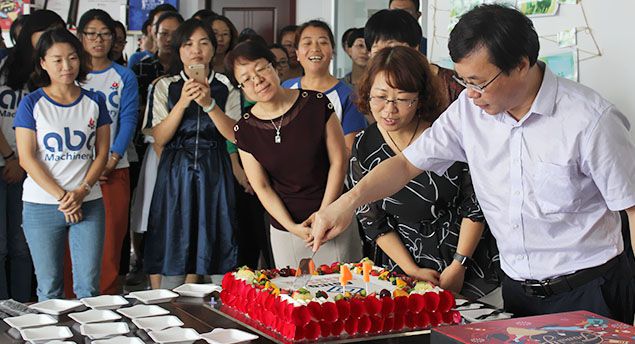 Michael Chen - Chairman of ABC Machinery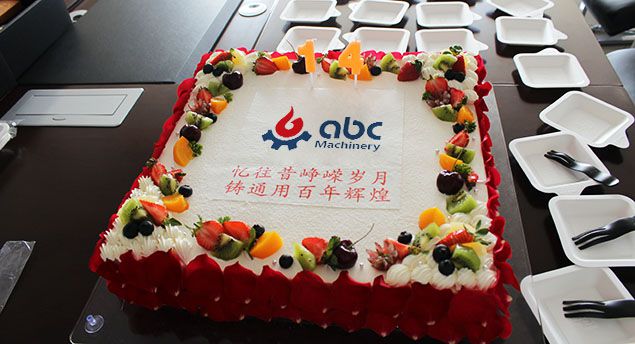 Happy 14th Anniversary, ABC Machinery!
ABC Machinery was started in 2004 as a company primarily focused on pellet and briquette production. At the onset, we only had 10 members of staff who operated from a rented apartment; however a lot has changed in the years since then. We currently have a team of about 200 people and several companies under the ABC Machinery umbrella.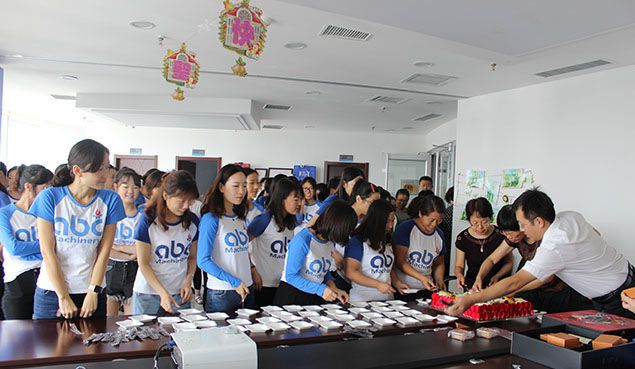 Cake Sharing Time
Our company has invested heavily in manufacturing of biofuel pellet machine, animal feed processing equipment and wood briquette machine, and we have experienced tremendous growth thanks to the efforts of our Technical and Service Teams, and a shared vision. In the 14 years since the company was founded, we have provided quality manufacturing equipment to partners in over 50 countries and we are still working hard to broaden the market and help you acheive success in your business!