Field Visit to Pakistan is On the Way!

Apart from the normal trade, our company will have a field visit to Pakistan during 25 September and 04 October 2018, to expose more Pakistani people to our business and have face-to-face communication. On September 27th to 29th, we will attend the International Poultry Expo which will be held in Lahore International Expo Center. Then, we will visit our customers in Karachi.
Time in Pakistan: Sept. 25th ~ Oct.04
Our Hotel: Lahore Luxus Grand Hotel
Hotel Address: 4 Egerton Rd, Edgerton Rd, Lahore 54000, Pakistan
Hotel Tel: +92 331 3009030
Contacts: Winnie Wang, Max Zhao

People living in the states of Pakistan, who have a desire to start their own business in livestock & poultry feed making, wood pellet plant or briquetting plant can contact us and have a business meeting with us, in this way we can offer the BEST solution.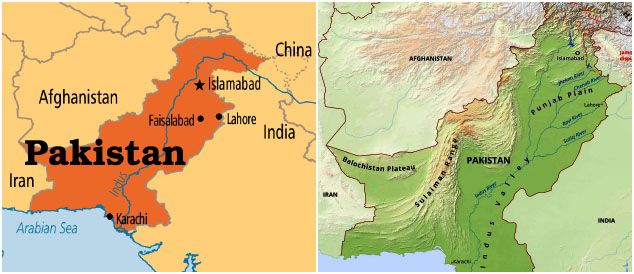 The countries of China and Pakistan have agreed to establish a long-term, multiple phases cordial cooperative relation, to make Pakistan, an already fast-growing developing country in South Asia, to reach its potential to become one of the world's largest economies. To this background, ABC Machinery has established cooperations with local investors and businessmen in the fields of wood pelletizing, biomass briquetting, livestock & poultry feed processing by supplying high-quality machinery, latest processing techniques and complete services. ABC machinery is also proactive in creating conditions to upgrade and deepen the cooperation with furthermore business investors in the very same sectors mentioned.
2018 International Poultry Expo in Pakistan

Exhibition: 2018 International Poultry Expo
Exhibition Date: September 27th ~ 29th, 2018
Booth No: Hall 3, 174D
Location: Lahore International Expo Centre, Abdul Haque Rd, Lahore, Pakistan
Livestock and Poultry Farming Industry has a great significance to the economy of Pakistan. It accounts for 40% of the agricultural sector in Pakistan, accounting for nearly 11% of GDP. The current population of farm animals in Pakistan consist of 49.14 million goats, 24.24 million sheep, 23.34 million buffaloes, 22.42 million cattle, and 0.77 million camels. The animal by-products includ meat, milk, egg, hides, wool, manure, etc. In the year 2016-2017, the total yield of beef was 2,017,000 tons, poultry meat was 1,177,000 tons, fish was 652,000 tons, mutton was over 686,000 tons, and the number will continue to rise. (Feed Making Project: 1 ton/h Sheep & Cattle Feed Mill Factory Design )
Big Potential of Biomass Pellet Production in Pakistan
This is a Big Potential with Pakistan is Biomass Pellets and Briquettes made from Agricultural Waste!
Pakistans is struggling hard to meet the demand for energy production as it is still a developing country. lt relies mostly on fossil fuels which is expensive and has a negative effect on the climate change. Whereas biomass is a sustainable and renewable source which can be made into biofuel pellets or briquettes.

These biomass resources have the potential to generate 76% of the peak electricity demand in Pakistan. 56% of Pakistan's electricity can be generated from the agricultural waste of sugarcane, wheat straw, rice husk and maize. 9.6% can be from woody biomass and biomass resources from seed oils can compile up to 8.2%. Finally, banana trees, which are widely spread in southern Pakistan could generate up to 2.4% of electricity. (Wood Pelleting Project: 1 ton/h Wood Pellet Production Plant in Italy )